IN THIS SECTION
Contact Latino Education Institute
537 Chandler Street,
Worcester, MA 01602
Mailing Address
486 Chandler Street,
Worcester, MA 01602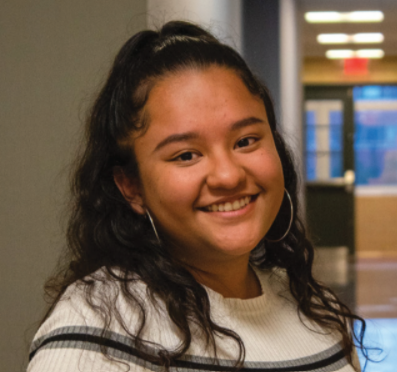 LIDER '20
Agustina Pedroza
Agustina was a student at University Park Campus School. She plans on focusing her studies in
biotechnology and hopes to work in labs. Agustina
has divided her time into many different passions throughout her high school years. She has worked a
summer job at UMASS Medical School, was a student
poll worker and is an active member of her church.
Currently, Agustina is involved in programs that help
tutor Latinx youth and expand their passions. She is a first-generation college student, who hopes to
continue mentoring youth, especially those who are
mainly Spanish speakers throughout her college years.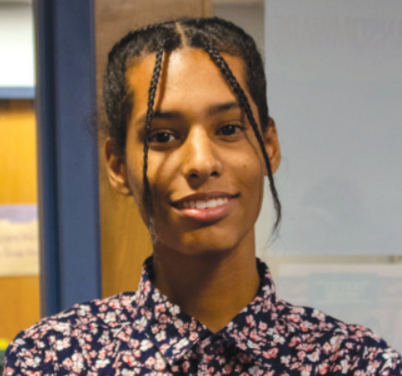 Health Ambassador/ Covid & Flu
Ziray De Jesus
Ziray has participated in
various LEI programs in their beginning high school
years including Youth Civics Union (YCU), the Latinos
Involved in Discovering Educational Resources (LIDER)
2020 Cohort. They are always
looking for ways to stay engaged and support their
community and this year, in doing so, were able to
attend an event at the Massachusetts State House,
advocating for Early College course funding.
"The LEI helped me shape my personality into
what it is today by providing emotional and academic
support. They stood by me every day since 7th grade
and always gave me opportunities to join different
programs. Joining the LIDER program and an Early
College Course were one of the best decisions of my
life! The LEI are part of my family and have always
helped me strive to be the best version of myself!
Speaking out for what feels right to me is one of the
biggest lessons I've learned, and I am so happy that
they chose me to speak at the State House briefing for
Early College, it was a huge honor!"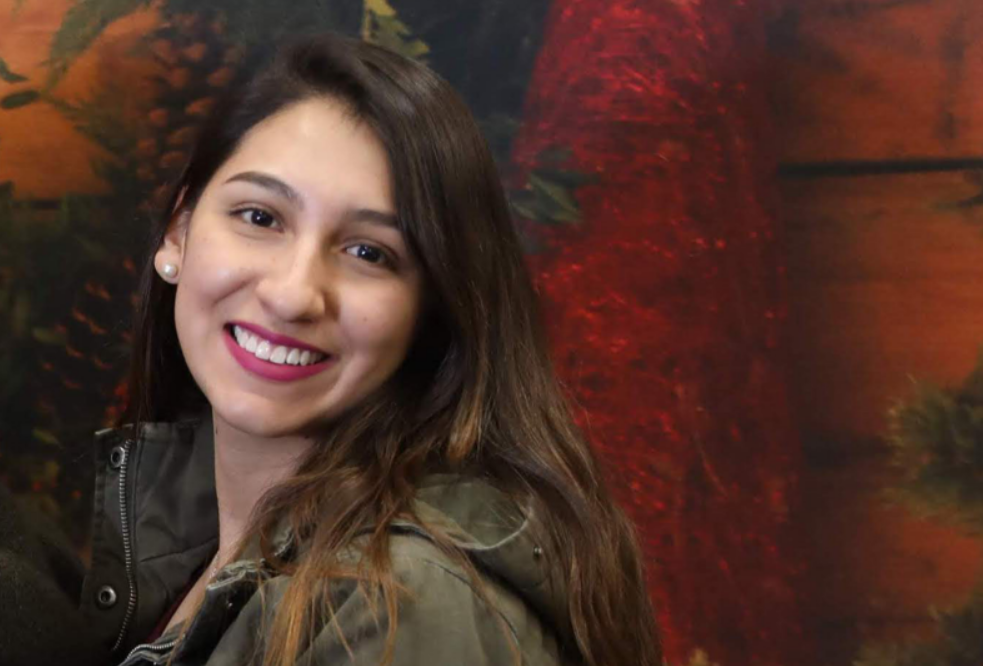 ISLA Youth Facilitator
Maria-Belen Portero
Maria Belen arrived at the LEI recommended by the
Intensive English Language Institute at Worcester
State University. She came to the United States after
completing a bachelor's in civil engineering in Ecuador.
Her goal is to learn English to attend a master's
program in Civil Engineering in the United States.
"LEI has allowed me to collaborate with people from
a wide variety of backgrounds and experiences. This
opportunity has given me the chance to work as a
team which consistently supports the Latino/Latinx
community. Through this work, I have been able to
improve my skills with working English and Spanish
since being bilingual opens many doors to
new opportunities."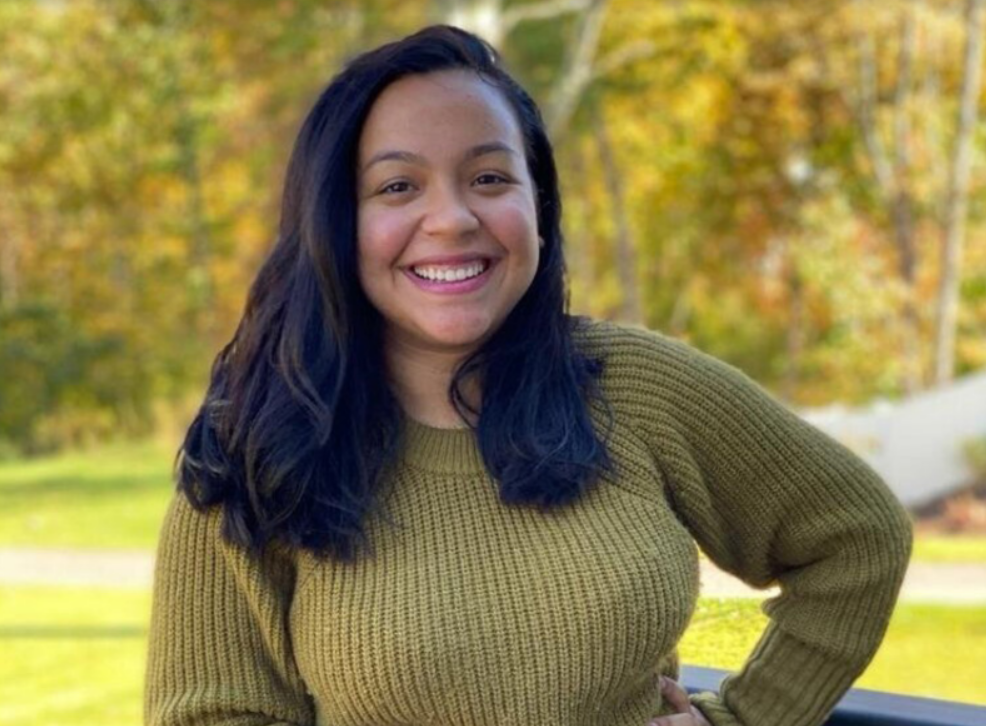 LEI ALUM, WSU ALUM '16
VIANA MERCEDES '
"The LEI was the first place where I felt I truly belonged after migrating
to Worcester in 2005. The LEI helped
me connect back to my culture,
refine my identity, and have a group
of people who care about me and
support me."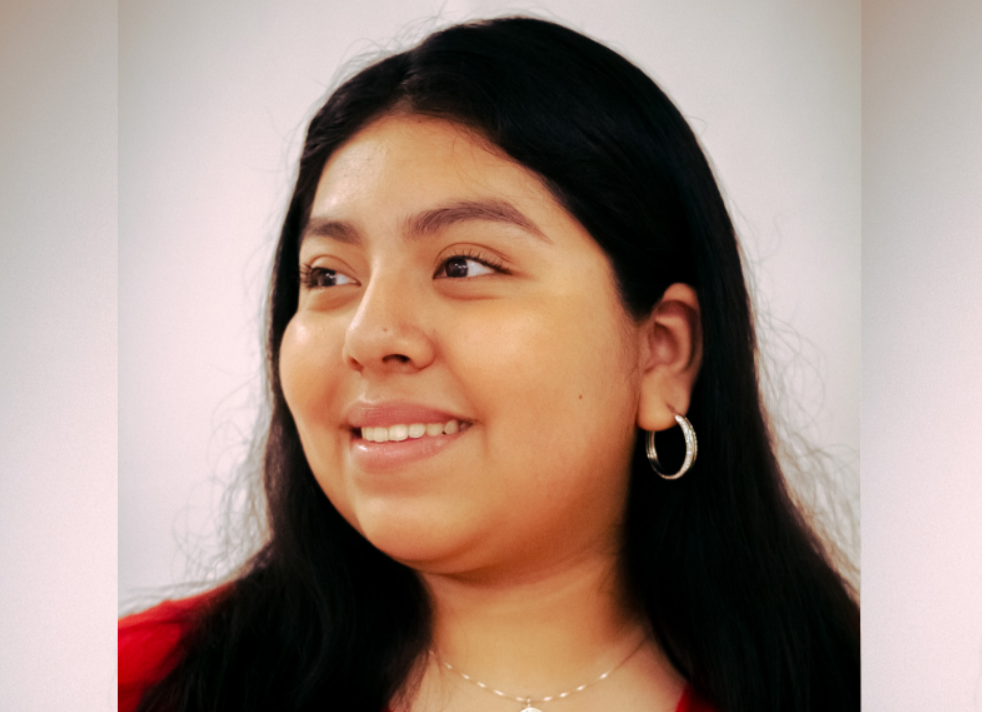 Youth Civics Union & LIDER, '20
Michel Salazar
Michel Salazar was born in 2002 in Worcester, Massachusetts.
"Being the eldest daughter of my family of five, means that I hold the responsibility of setting the best example of myself, being the first generation Mexican - American women pursuing higher education, for my younger sisters. One can say that it seemed as if I were the American dream born to be! After all, most of my greatest achievements have rooted from my academic years attending University Park Campus School and my involvement with the Latino Education Institute! LEI has helped me identify myself as a strong Latina woman through civic engagement, programs in education and through providing valuable relationships"
Follow the Latino Education Institute
Contact Latino Education Institute
537 Chandler Street,
Worcester, MA 01602
Mailing Address
486 Chandler Street,
Worcester, MA 01602