IN THIS SECTION
Contact Latino Education Institute
537 Chandler Street,
Worcester, MA 01602
Mailing Address
486 Chandler Street,
Worcester, MA 01602
Latino Education Institute
At the Latino Education Institute of Worcester State University, we aim to effect change through expanding the body of knowledge on Massachusetts' growing Latino population by developing our research capacity. Our objectives include:
Creating links among scholars, policy experts, public officials, and community advocates.
Illuminating conditions and solving problems that affect Latinos.
Advancing the Latino intellectual presence in Worcester.
Increasing the availability of policy relevant Latino focused research with an emphasis on education.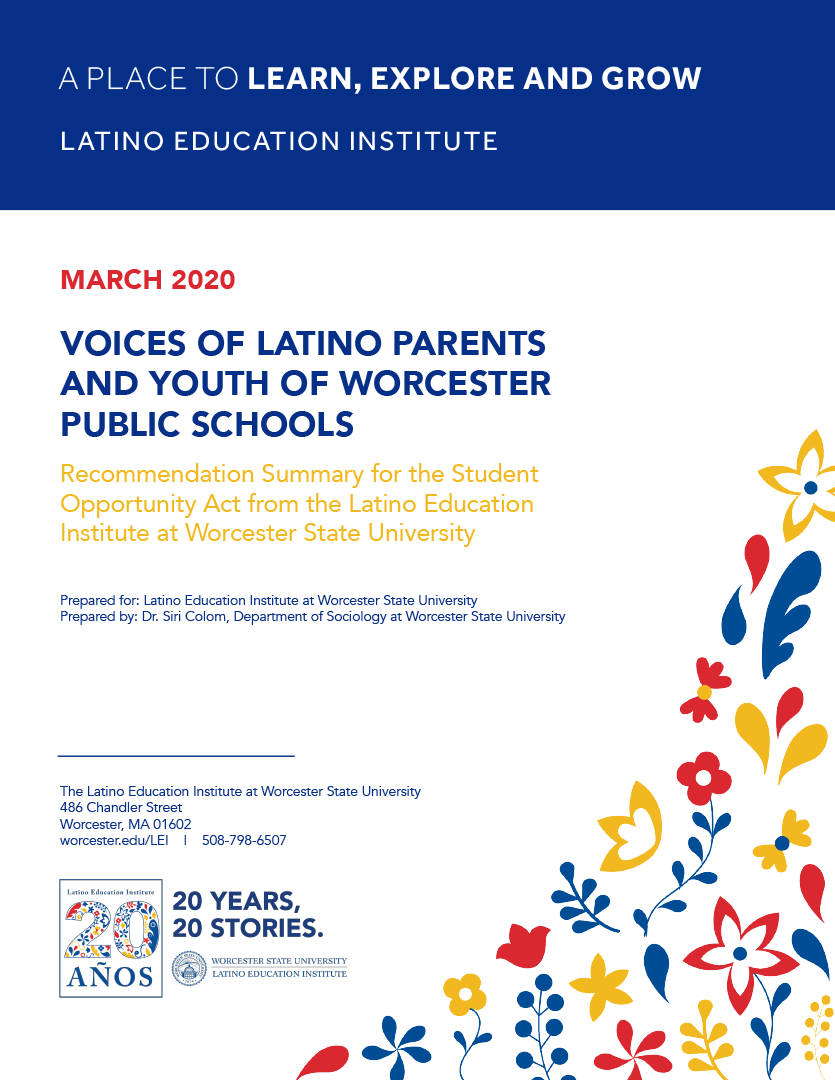 Voices of Latino Parents and Youth of Worcester Public Schools
Over a 5 day period, the Latino Education Institute conducted interviews of parents, students, and community members to help understand what was important to include in the conversation around a new funding stream from the state to Worcester Public Schools through the Student Opportunity Act. The act provides an important opportunity to ensure equity, excellence and success for all communities.
DOWNLOAD REPORT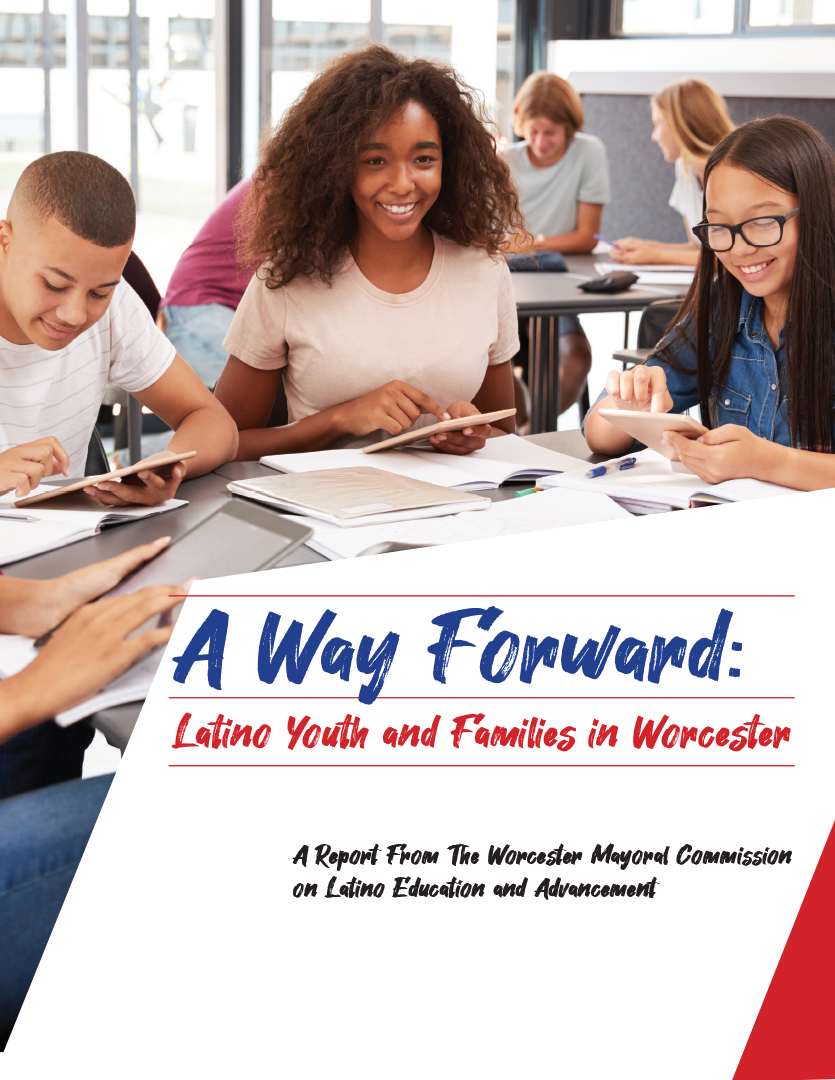 Worcester Mayoral Commission on Latino Education and Advancement
The Worcester Mayoral Commission on Latino Education and Advancement's report "A Way Forward: Latino Youth and Families in Worcester" was the response to Worcester community concerns about opportunities for Latino families and equity in education. Mayor Joseph Petty appointed Luis G. Pedraja and Mary Jo Marion to lead a multisector effort resulting in this report that includes actionable recommendations to achieve equity in Latinx education. Pedraja and Marion built a commission that integrated representatives from public schools, higher education, community-based organizations, and community leaders.
DOWNLOAD REPORT
Follow the Latino Education Institute
Contact Latino Education Institute
537 Chandler Street,
Worcester, MA 01602
Mailing Address
486 Chandler Street,
Worcester, MA 01602