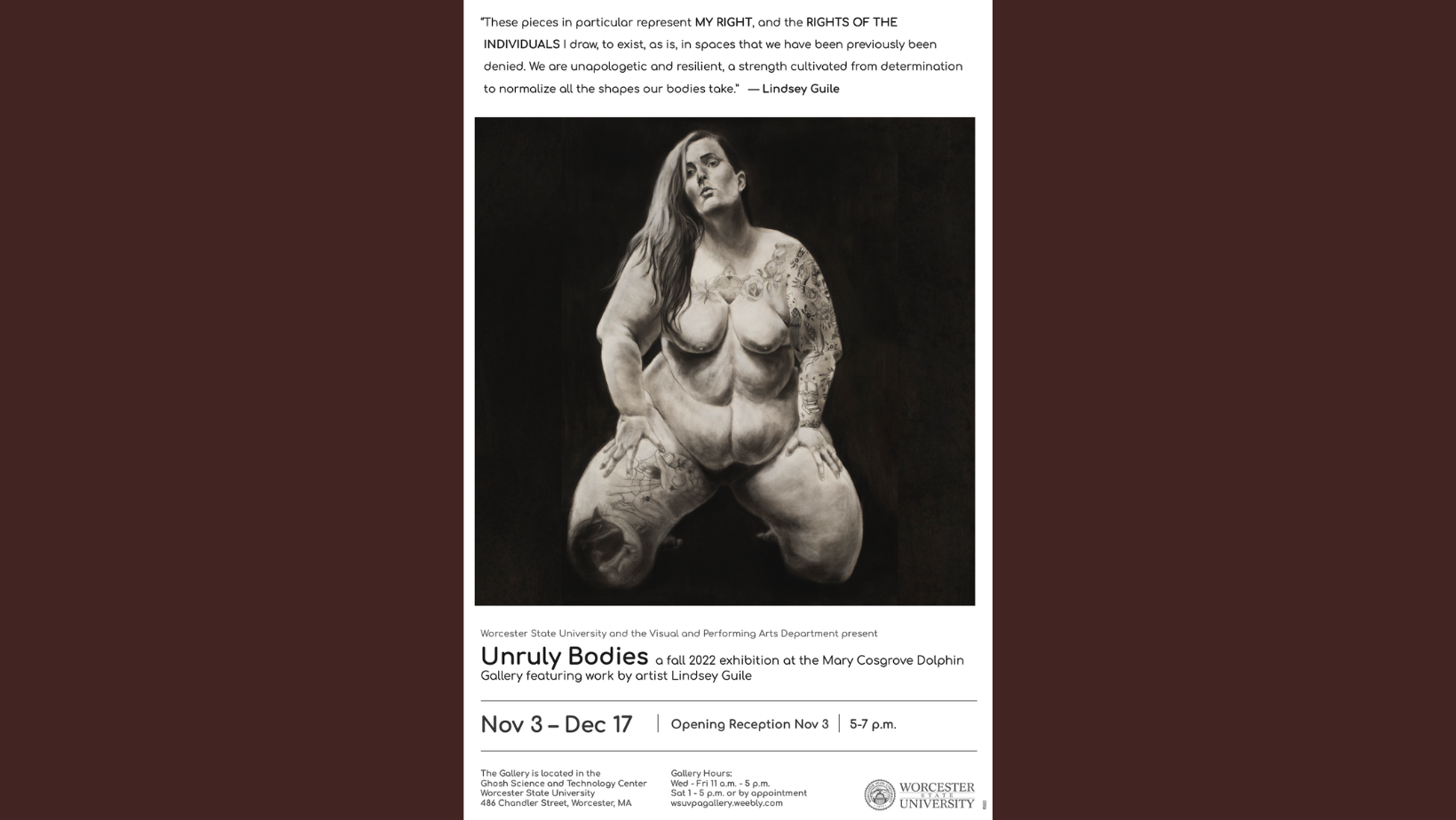 Nov 3 - Dec 17
Unruly Bodies exhibition by Lindsey Guile
Join us for an exhibit featuring work by NY-based Lindsey Guile, a body-neutral artist whose work explores concepts of self-image through the lens of contemporary feminist theory. The show opens with a free reception from 5-7 pm on 11/3 and runs through 12/17.
Learn more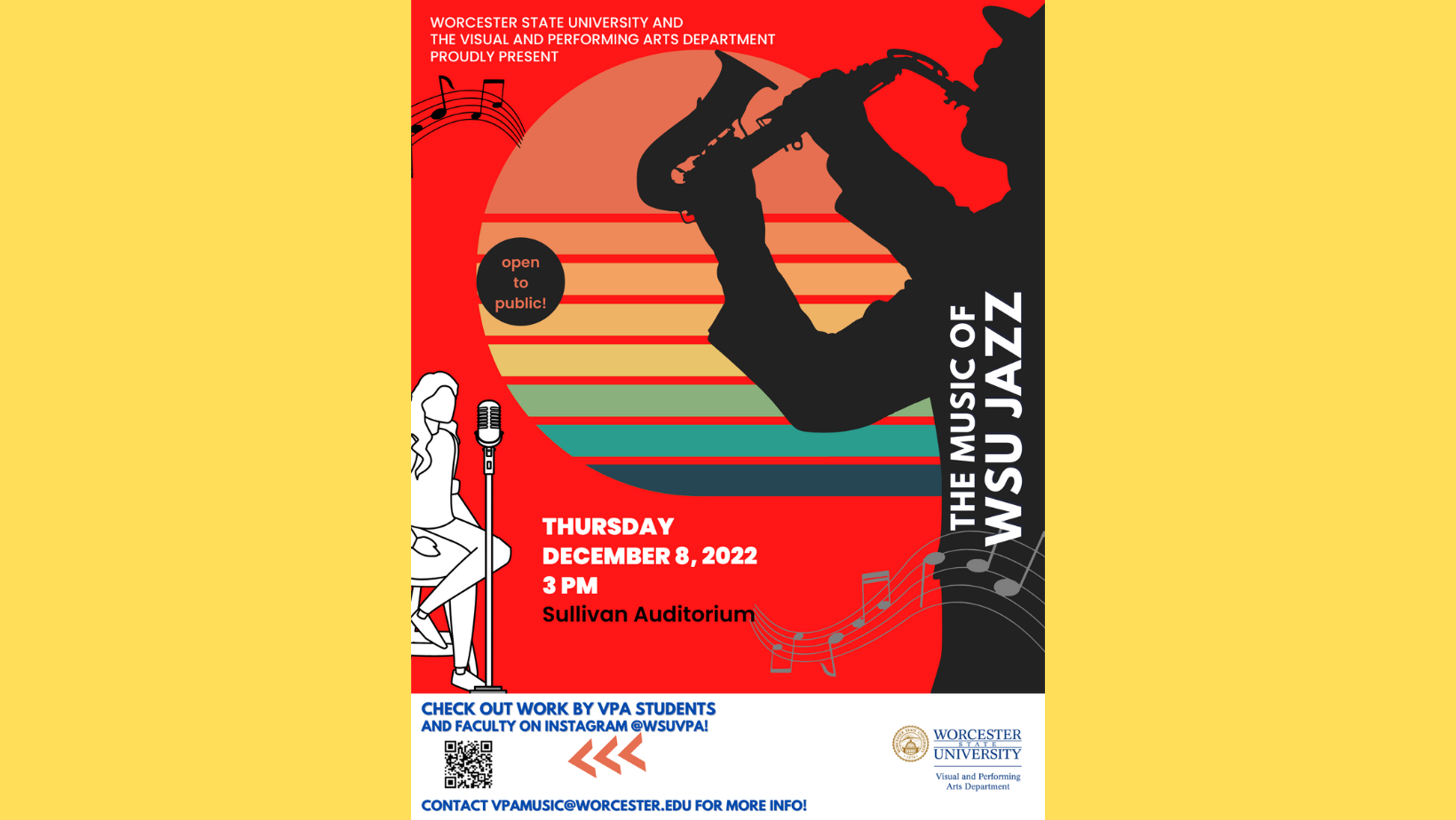 December 8
Enjoy a WSU Jazz Concert
Save the date and get ready for the wonderful annual concert by the talented WSU Jazz group! Directed by VPA Music Professor Jeremy Cohen, WSU Jazz is set to perform at 3 p.m. on Dec. 8 in Sullivan Auditorium. For more info. about the group, contact VPAMusic@worcester.edu. The event is free and open to the community!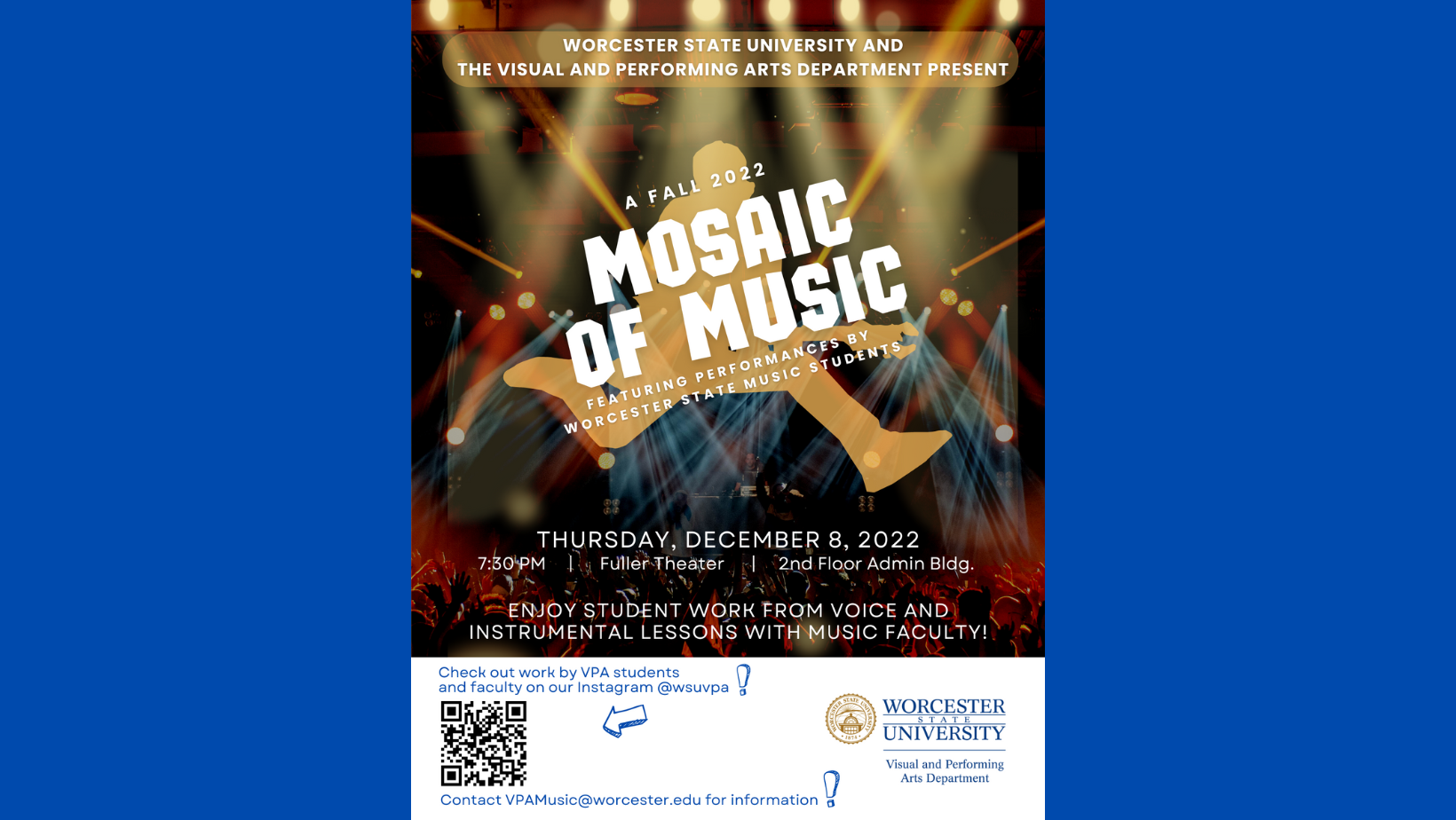 December 8
Join us for a Fall 2022 Mosaic of Music Concert
Don't miss a special concert by Worcester State University students as they present work from their Fall 2022 voice and instrumental lessons with VPA Music Faculty! The event is slated for 7:30 p.m. in Fuller Theater, located on the 2nd Floor of the Administration Building. Contact VPAMusic@worcester.edu for more details about the event as well as more information on the opportunities to take lessons or join a WSU ensemble!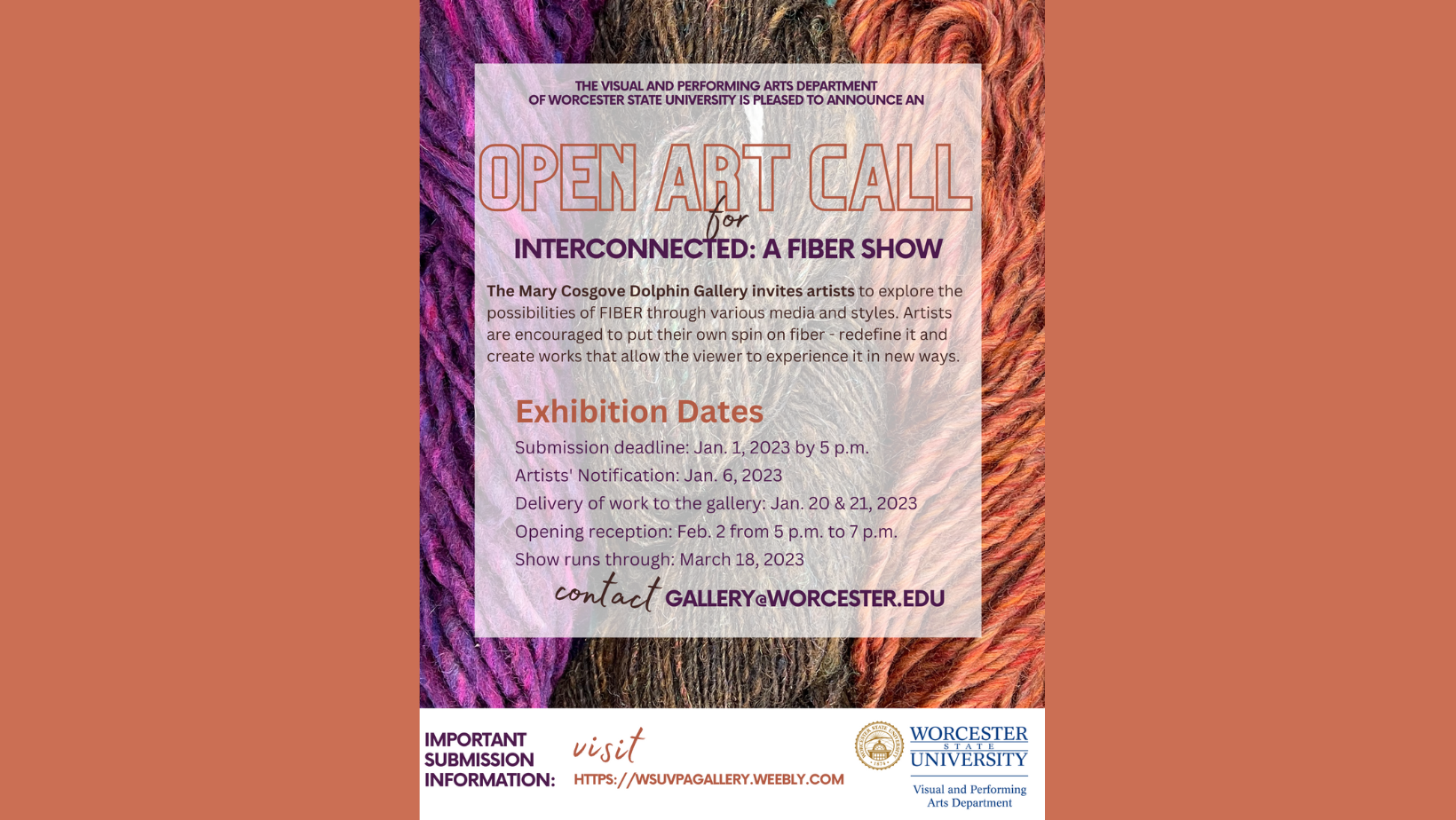 OPEN ART CALL
The Gallery welcomes submissions for juried exhibition through Jan. 1
The Gallery invites artists to explore the possibilities of fiber through various media and styles. Artists are encouraged to put their own spin on fiber - redefine it and create works that allow the viewer to experience it in new says. Contact Gallery@worcester.edu for details about the open call and the exhibit that will run from Feb. 2 to March 18.
Open Call Details