From his first Big Idea to the tech startup that landed him on Forbes 30 Under 30, Derek Canton '15 is seeing years of hard work pay off.
Best. Year. Ever.
What else to call 2022 for tech entrepreneur and CEO Derek Canton '15?
In March, his startup company Paerpay hit an exciting tipping point when it secured $3 million in venture funding, bringing the company's total capital to $4.2 million. Then, came high profile recognition through the summer, including Paerpay being selected from among hundreds of applicants as one of 12 companies for the third class of Google for Startups Accelerator: Black Founders.
November, well, it defied gravity: At age 29, just a few months before his 30th birthday, Canton was named to the 2023 Forbes 30 Under 30, securing his name on a rarified roster of entrepreneurs, artists, social change leaders and innovators transforming our world across every industry, from the arts and energy, to consumer technology and education. Past winners have included the founders of Instagram, Canva, Bumble, Instacart, Spotify, Dropbox, Asana, and DoorDash. The 2023 listing was an historic one, featuring Megan Thee Stallion as the first Black woman to grace the cover of the Forbes 30 under 30 issue.
And in a storybook ending written just for an entrepreneur, Canton closed out 2022 by ringing the Nasdaq closing bell in Times Square—alongside the CEO of Forbes and his fellow Under 30 superstars who made the list. The experience, he said in a text message, was "SOOOOO AMAZING!!! The amount of talent was next level. I was just grateful to be in the room."
Back on campus at the end of 2022, Canton talked about chasing his dreams, a journey in which Worcester State figures prominently. "It's funny to be on this side of it now," he says. "2022 is a recognition year for a lot of the hard work that I've been doing for many, many years prior to it."
As dazzling as the 2022 highlight reel is, Canton says it's not the whole story. It's important, he said, to not lose sight of what led to the accomplishments. The excruciating long hours. Multiple failures. Rejections. Daunting risks. "You hear about people who went to Harvard, wrote an idea on a napkin, and now they've got millions of dollars. That's not my story," Canton said. "I talk a lot about being in the trenches. That's been my journey. People ask, 'What's your secret to success?' My answer is, I decided just not to die. That's it. Stay alive and you will figure it out."
"I just loved doing projects"
Raised in Shrewsbury as the middle child of three boys, Canton credits his involvement in his church, Liberty Assembly of God, with planting the seeds for his entrepreneurial interest. As the church grew from 45 to 2,000 parishioners over time, Canton did a little of everything.
"That's where I got a lot of entrepreneurial skills," he said. "Candidly, I just loved doing projects. That was my thing."
Early on, he had to figure out what kind of an entrepreneur he would be, particularly in tech, an industry dominated by men who started off as engineers, coders and programmers. He initially double majored in business and computer science at Worcester State, but found the technical side of tech wasn't for him. He ended up pairing his business administration major with double minors in economics and communications. "I always had this passion for running a technology company, but how do I do that being someone who does not write code? I found my strength with technology was design. That's something I did really, really well."
During Canton's sophomore year at Worcester State, business professor Joan Mahoney told Canton about a new entrepreneurship competition being launched at Worcester State—The Next Big Idea. The competition was created and funded by a Worcester State alumnus, Robert K. O'Brien '58, who himself had launched 10 companies and employed hundreds during a distinguished business career.
At the time, Canton was designing and selling T-shirts with positive messages. Mahoney urged him to enter the contest, telling him, "You've come too far to just come this far."
"I felt like I did not belong," Canton said. "Everyone was juniors and seniors. I was a sophomore and like, 'There's no way.' I almost didn't apply. And literally in the 11th hour, Dr. Mahoney told me, 'Just submit it.'"
That decision proved pivotal for Canton's career. Not only did he win the first prize of $2,000 for his idea—G1G, an apparel and accessories company—he found career mentors in O'Brien and businessman Craig Bovaird '77, both of whom had judged the competition.
"A big part of unlocking my entrepreneurial passion was that Bob and Craig really took me under their wings after I won the competition." he said. "They were like, 'Hey, let me see how we can plant that seed.' That's really what opened up my ideas for entrepreneurship," Canton said. "The reason why that story is so important to me is there are people from Worcester State who are investing in their students outside of just the classroom."
What followed his college years was a stint at Dell and a string of "terrible ideas" for startups, Canton says with a laugh. He was undeterred by the possibility of failure. "At Dell, all the executives had done some startups and I remember them saying they had failed and sold their companies to Google. And I'm like, 'Well, if I fail and sell a company to Google, that would be cool, right? Why not?'"
The idea that finally took off to become Paerpay crystallized after Canton took another leap—the 2017 Money20/20 Hackathon in Las Vegas. He had an idea—a winning idea, as it turns out—but not an invitation to take part in the massive conference of developers competing for substantial prize money. So he just showed up.
"I literally showed up without a ticket, slept on the floor of the Venetian Hotel, convinced them to let me compete and ended up winning it," he said. "It was crazy."
With the Money20/20 winnings, Canton founded Paerpay. The next year, the company was one of 128 early-stage startups selected from 1,600 applicants for the 2018 MassChallenge cohort. By 2020, Canton had secured an initial round of angel investing and was ready to launch when the world shut down.
For many entrepreneurs, the shutdown was permanent. Not so for a company developing a contactless payment system for food services, a concept that was about to become a game changer.
"I've come too far"
As the pandemic threatened to leave the restaurant industry in ruins, Canton reimagined his restaurant payment technology as a solution for an unprecedented time. In 2020, conventional wisdom dictated apps were the future and QR codes were dinosaurs. However, in the context of no-contact transactions and social distancing, the humble QR code was making a comeback. Paerpay revamped its product to eliminate the need to download an app and streamlined the restaurant payment process even more through QR codes and a web-based platform that can fully integrate with leading point of sale systems and payment technologies.
The tailwind was strong as Canton headed into 2021. Then came a major setback. A significant change in his company's leadership was followed by a loss of funding. Paerpay was on the verge of running out of operational dollars. "It was one of the most challenging situations," Canton said. "We were down to our last $20,000. I remember thinking, 'This is it. We are done.'"
A mentor stepped up with words of encouragement, reminding Canton that he still had a good business model. He looked around at his small team and realized he owed it to them to keep trying. He remembered Professor Mahoney's words to him years earlier. "I decided I've come too far to just come this far," he said. He doubled down—more long hours, more creativity, more of what he calls "CEO-ing."
"I probably overcorrected and worked too hard." Canton recalls. "I just threw all myself at my work, and I think I could have done that a little bit in a more healthy way."
Still, the hard work paid off. By early 2022 Canton was closing on $3 million in seed funding led by MassMutual through the MM Catalyst Fund. They were joined by Elevate Capital, MassVentures, Techstars, The Fund, Gaingels, and Chingona Ventures. In making the announcement, Mass Mutual's lead portfolio manager Jason Allen praised Canton's "leadership and vision" and Elevate Capital Founder and Managing Partner Nitin Rai applauded the company for "making a powerful difference in the restaurant industry."
"If you look at the statistics for people who look like me who are getting venture capital, it's abysmal to say the least," Canton said. "Being able to be an advocate for those other founders has been really cool, and to cross that chasm from raising a couple hundred thousand dollars to millions of dollars is just incredible."
Today, Paerpay is working with a few hundred restaurants and food service businesses nationwide, including Steak 'n Shake. Next up for Paerpay is transforming restaurant drive throughs with a more effortless payment system. Customers will be able to scan a QR code at the speaker and pay their takeout bill on their phone right after they place their order. For restaurants—and potentially other businesses like pharmacies – the return on investment is significant both in terms of efficiency and accuracy of orders, says Canton.
"The goal for us is making payments as simple and easy as possible for anyone who wants to accept payments, whether that's through Apple Pay, Google Pay, or credit card, debit card, or whatever that might be," he said. "And simplifying that in a way that's meaningful, but also accommodates credit card rates. We're winning in a lot of ways because we've integrated with all the major credit card processors and POS systems in a unique way that allows us to get a location live in a matter of weeks opposed to months or years."
As his company takes off and Canton leads a bi-coastal life sharing his time between New York and California, he is turning attention to giving back and volunteering.
"As I'm going into my thirties, I feel like it's a new beginning," Canton said.
In 2022, he joined the Worcester State Foundation Board of Directors, a team of community leaders charged with overseeing the university's endowment. The board makes decisions about how the donated dollars are invested and spent in support of students and university operations.
"For many years the business ran me, and it cost me a lot of time and energy," he said. "Now, I'm being very intentional about who I am as a person, whether it's giving back or volunteering on boards. Being a part of the Foundation board is absolutely incredible, to say the least. I'm honored to be a part of it."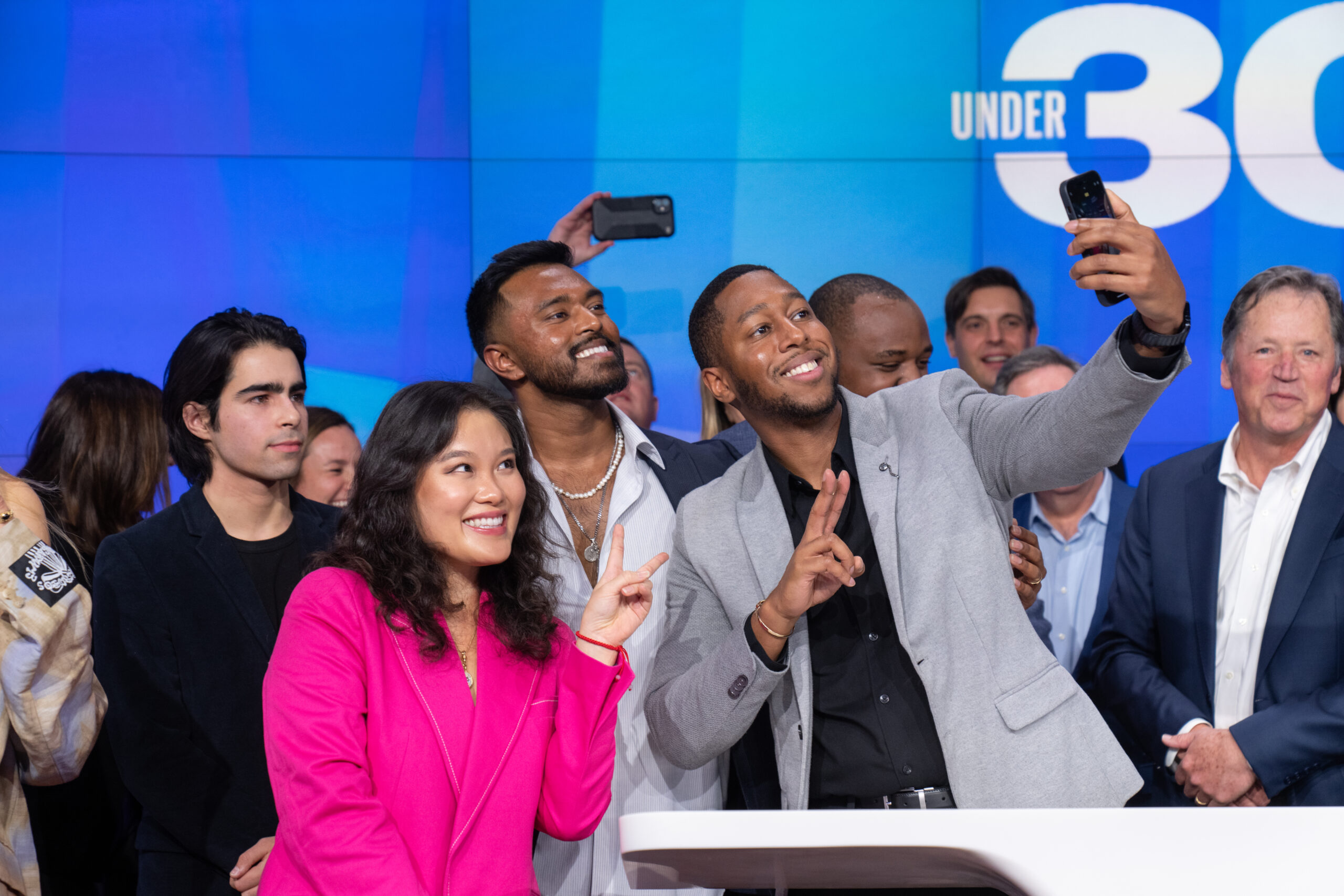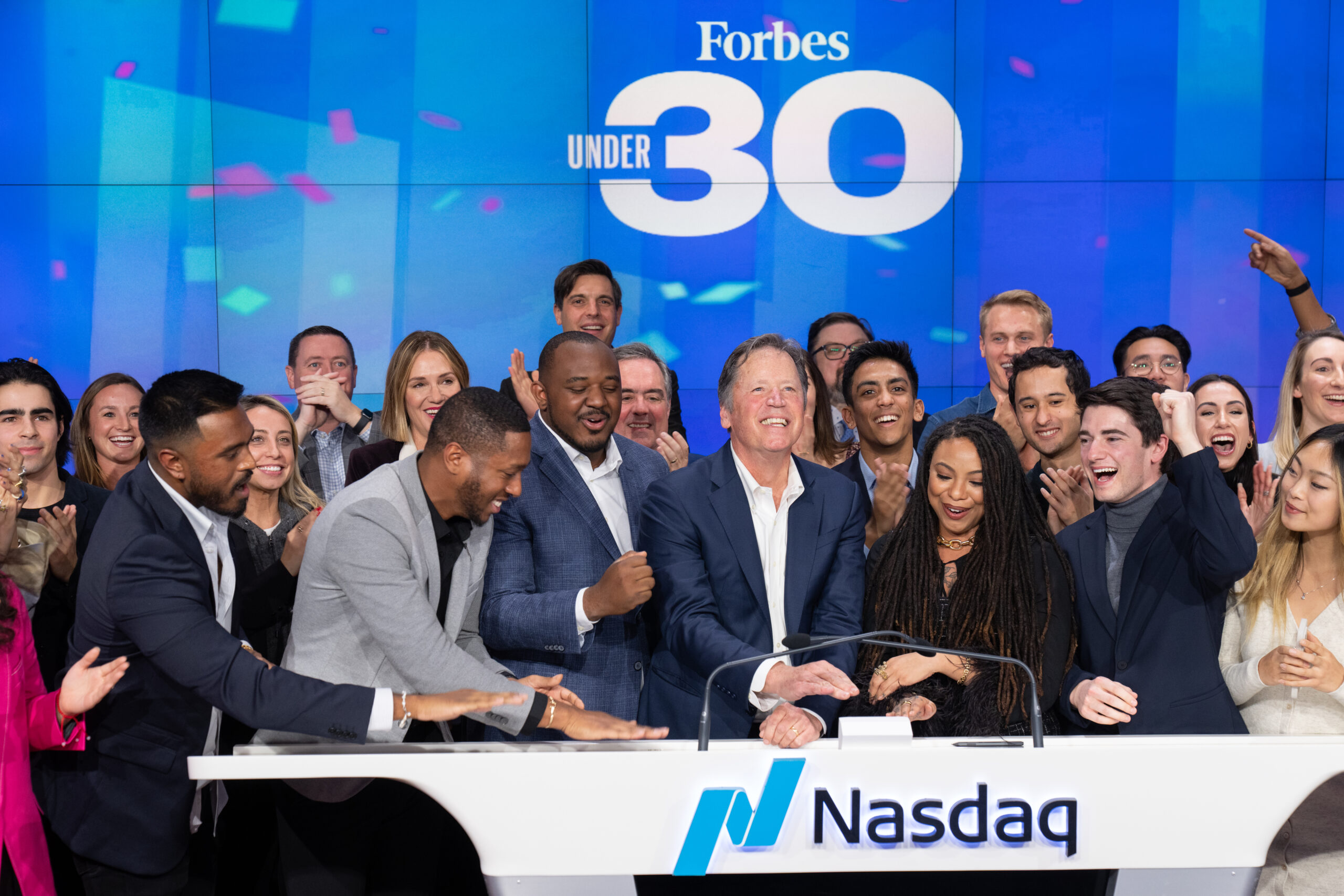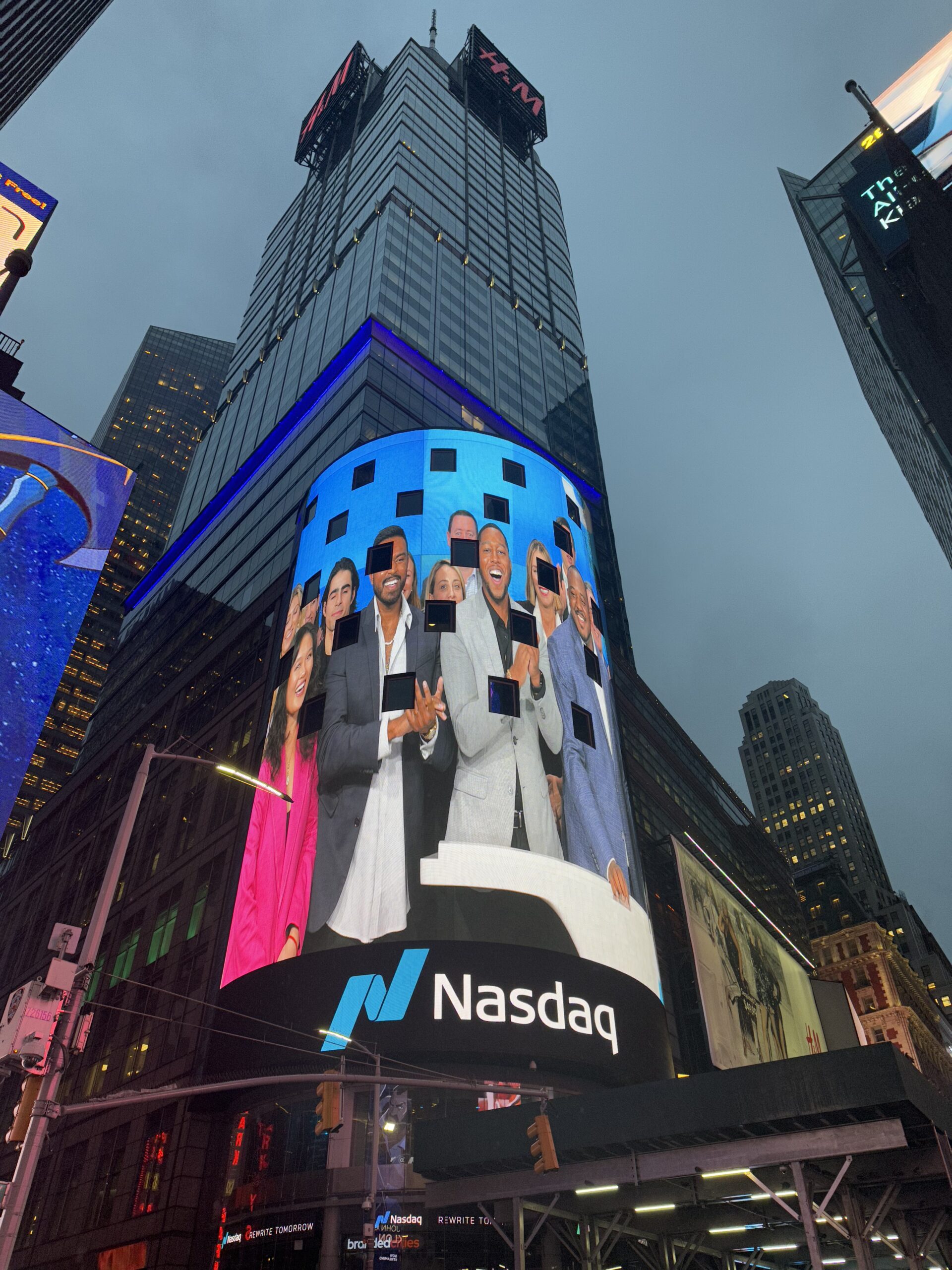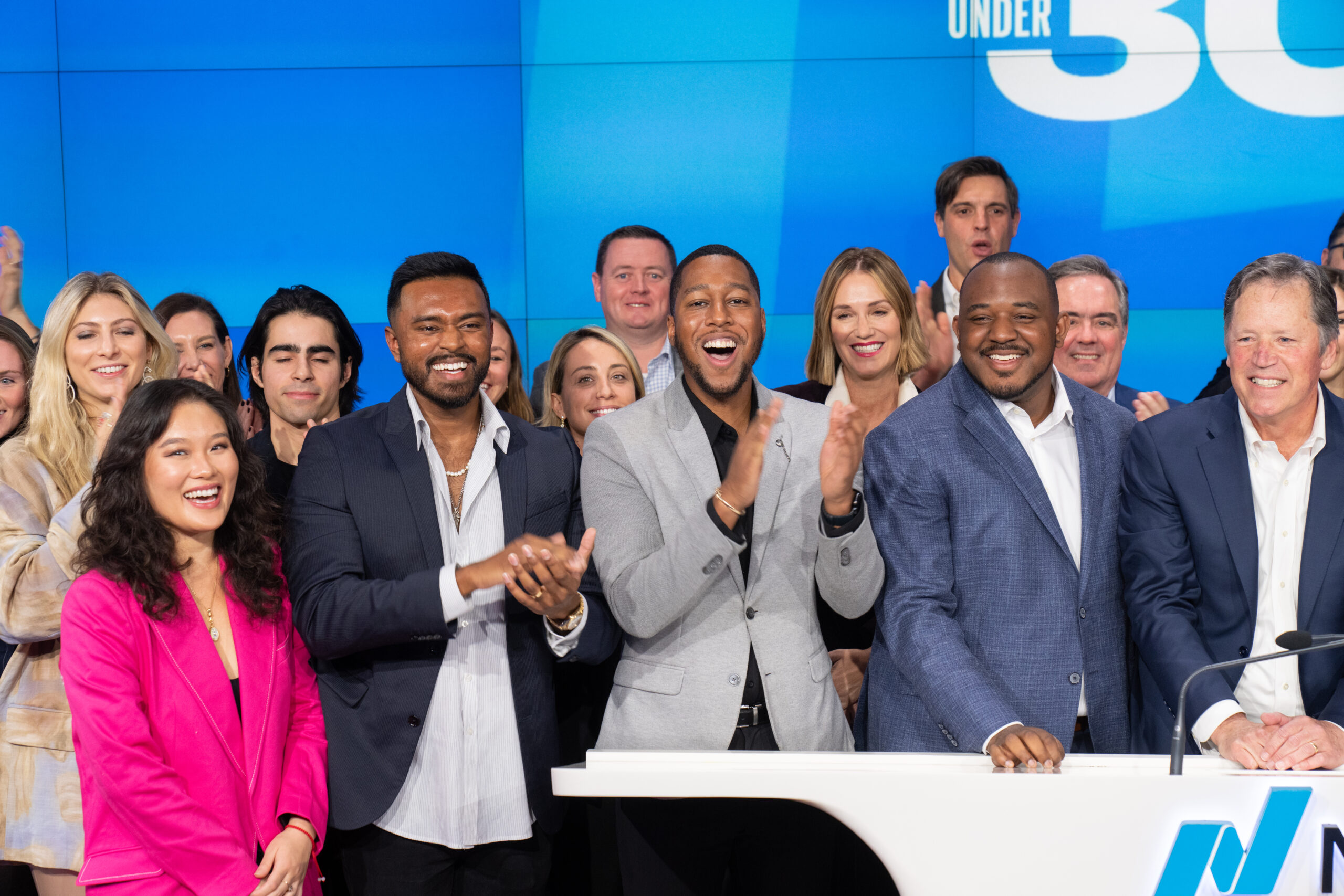 "Dream big dreams"
Just after Thanksgiving 2022, Canton was in Roseville, California for business. Still on East Coast time, he woke up at 3 a.m. in his hotel and was mindlessly scrolling Instagram when he saw that Forbes had announced the coveted list. In one final attempt to fulfill a dream he'd set for himself more than a decade ago—Forbes 30 Under 30—he'd thrown his name in the mix. He'd already applied 10 times in years past and been rejected.
Canton flipped over to his email to look for an email from Forbes. He didn't see anything. "I'm like, okay, I didn't make the list. It's a data point, not a proof point." he said. "I had a Post-it Note of stretch goals and this was on there. I didn't really understand the caliber. I knew it was going to be hard, but I didn't realize it was tens of thousands of people."
Many young entrepreneurs dream of landing on the Forbes list. Very few make the cut. The judges are industry-specific experts and Forbes journalists who wade through mountains of applications. This year, they received more 12,000 applications and whittled it down to just 30 people leading the way in 20 industries.
That morning in the pre-dawn hours with disappointment setting in, Canton decided to take a peek at the list—just in case. "You know what? let me just look," he thought.
There he was. Derek Canton, CEO of Paerpay, on the list of 20 trailblazers in the Food and Beverage Category. The category was judged by Food Network chef Kardea Brown; Forbes Chief Content Officer and Editor Randall Lane; Entrepreneur Vanessa Pham, a Harvard graduate and co-founder of the Asian food brand Omsom; and Lee Schrager, founder of the star-studded Food Network South Beach Food and Wine Festival.
In 2018, Canton delivered the keynote address during Worcester State's Convocation to incoming students—unbelievably enough—of the Class of 2022. He spoke of how through the Next Big Idea, the contest he won his sophomore year, he discovered his passion for entrepreneurship. "I learned the value of stepping out of my comfort zone," Canton said. "You owe it to yourself to figure out what you are passionate about. Class of 2022, step outside your comfort zone. Dream big dreams."
Watch video below of Canton in Times Square with the Forbes 30 Under 30 honorees