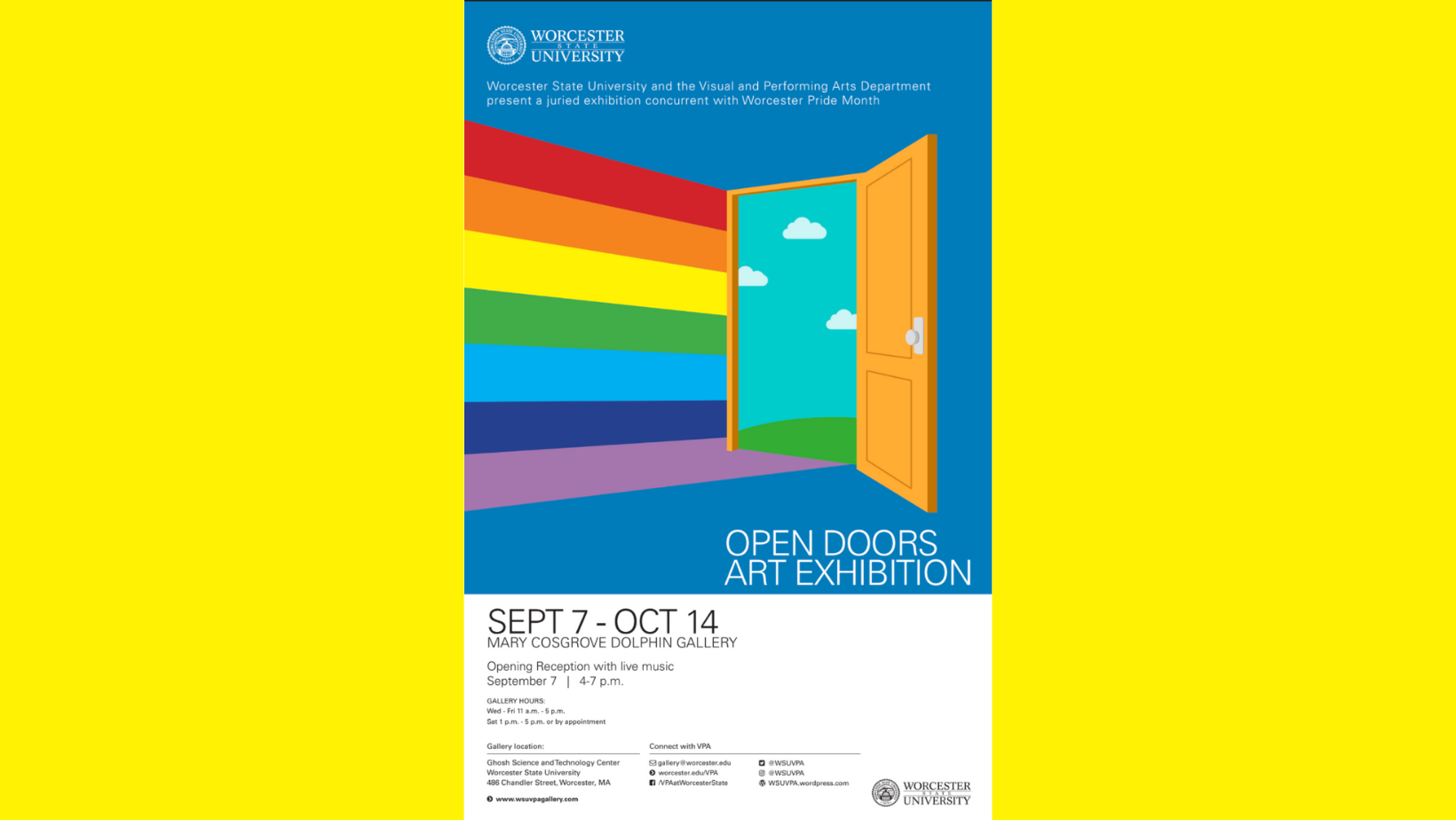 Sept. 7 - Oct. 14
OPEN DOORS ART EXHIBITION
Join us for a special show concurrent with Worcester Pride Month that reflects pride in the LGBTQIA+ community. The juried show features work by 31 area artists who support the LGBTQIA+ community by showcasing meaningful, contemporary works that underscore identity, lifestyle, and diversification.
Gallery Hours and Information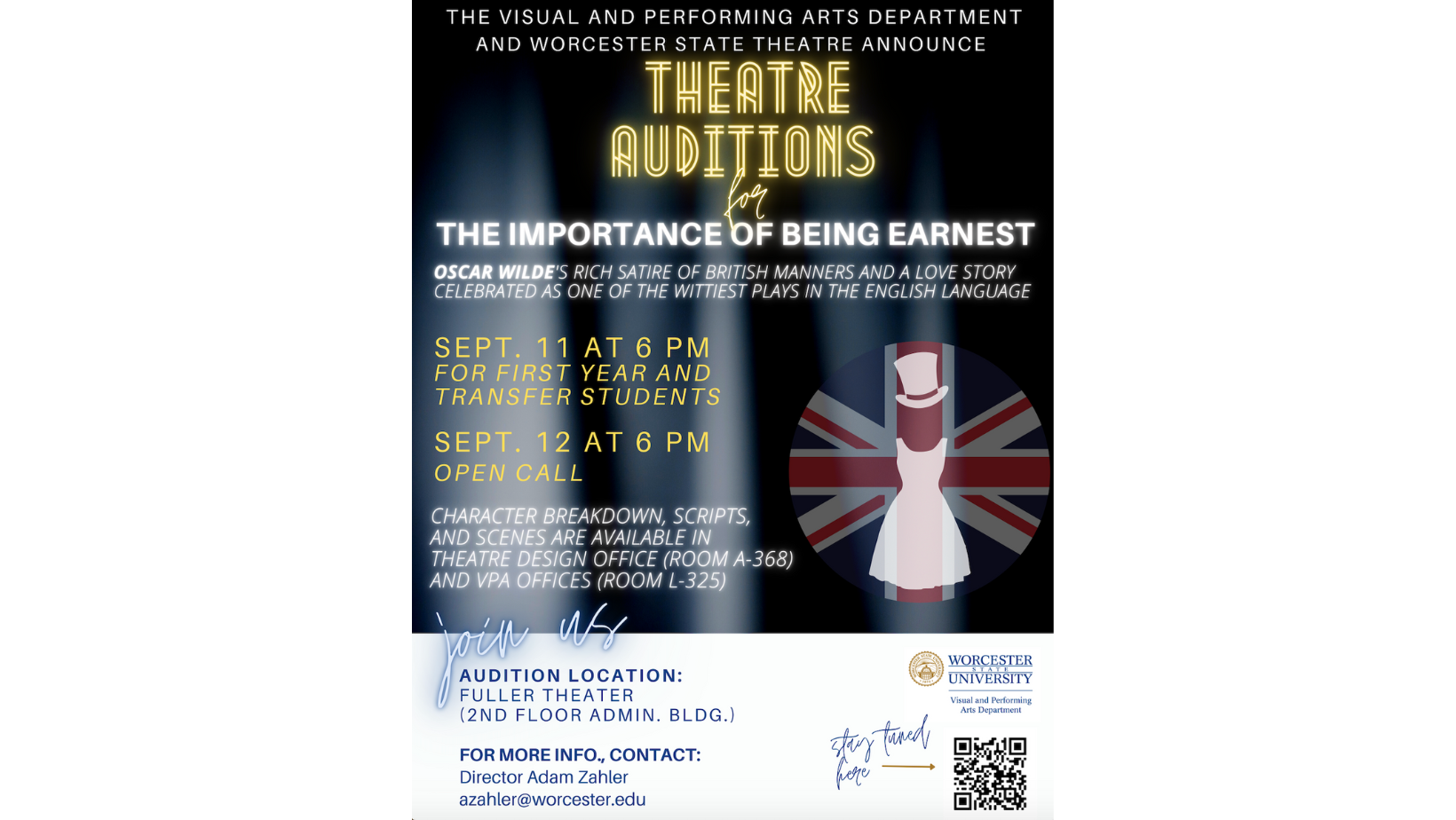 Sept. 11 and Sept. 12
Theatre Auditions
WSU students are invited to audition for VPA's fall production, The Importance of Being Earnest, by Oscar Wilde. Join us Sept. 11 at 6 p.m. (First Year and Transfer students) or Sept. 12 at 6 p.m. (Open Call) in Fuller Theatre, 2nd Floor of Administration Building, to audition for this rich satire of British manners and a love story celebrated as one of the wittiest plays in the English language. Contact azahler@worcester.edu for more info!