IN THIS SECTION
Quick Tips
Always name your Word Revolve component based on the content it contains–that way, you'll be able to more easily identify it from the backend.
Always check what the component will look like live on all devices using the Preview feature before publishing the update.
This component is available on Full Width and Two-Thirds Width content sections.
The Purpose of This Component
This component can be used to show the user different content items by listing them in a visual and engaging way.
Content managers can use this component to highlight the different career opportunities with a degree from a particular program. While content managers can use this component to highlight various career opportunities students of a particular program can pursue, it can also be used to display long lists of any kind.
The Word Revolve Component
This is an example of the Word Revolve component.
How to Use the Word Revolve Component
When a content manager selects a Word Revolve component from the component dropdown list, they will see four tabs within the component's settings. The first tab reads Component, and this is where content managers will name their components internally on the backend. This setting is for organizational purposes, and this information will never be public to users on the front end.
The General tab is where the content manager will add the component's heading and descriptive text. Content managers will notice that the description is a WYSIWYG, so they have some design flexibility with this section.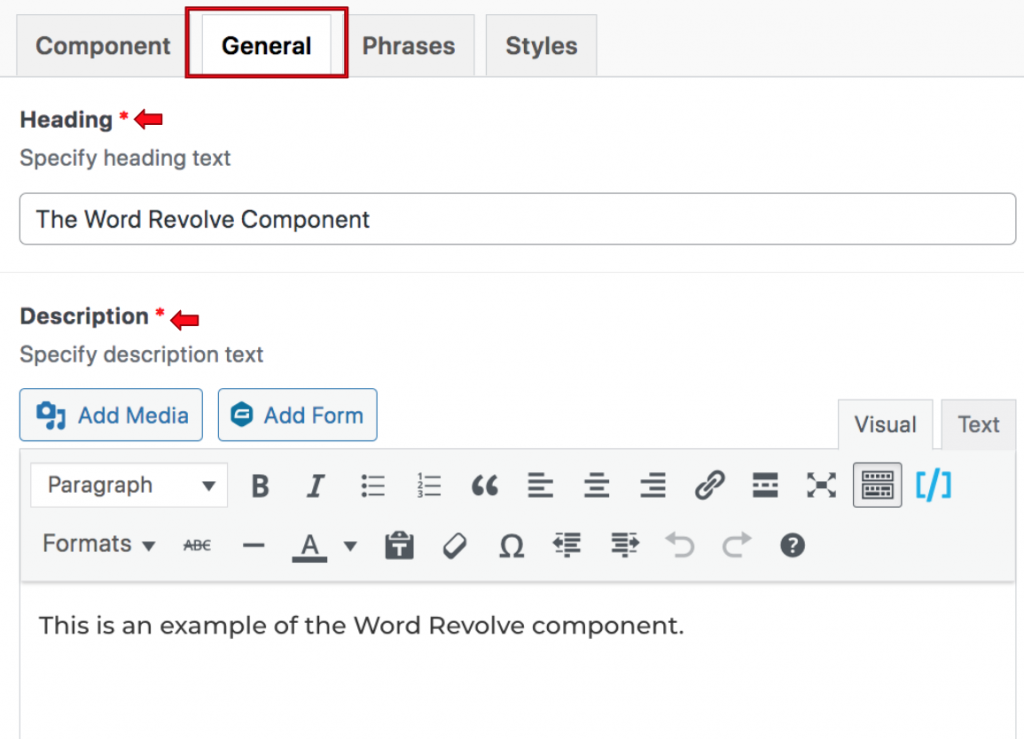 The Phrases tab is where each of the phrases will be entered. By default, 3 phrases are automatically added. Content managers can add more phases by clicking on the Add Row button.