Undergraduate Commencement
---
IN THIS SECTION
Questions?
undergradcommence@worcester.edu
Worcester State University's 2023 Undergraduate Commencement ceremony will be held on:
Saturday, May 13, 2023 – 10am
DCU Center
50 Foster St., Worcester
Graduates must check in at 8am
Congratulations!
There is much to celebrate! You have:
Made class and lab attendance an integral part of your life
Devoted many hours to studying
Dedicated yourself to completing challenging research and creativity projects
Stepped out of your comfort zone to broaden your knowledge through service-learning and internship opportunities
Expanded your friendship circle
Discovered new interests through involvement in clubs, the honor society, or student organizations
Maybe even ventured to study in another part of the country or world
You are prepared to change the way the world works
Before Commencement arrives, there are a few things you will need to do before you can graduate. Our checklist for undergraduate students will help you navigate through the process. If you have questions about your graduation status please contact the Registrar's Office at 508-929-8035 or registrar@worcester.edu.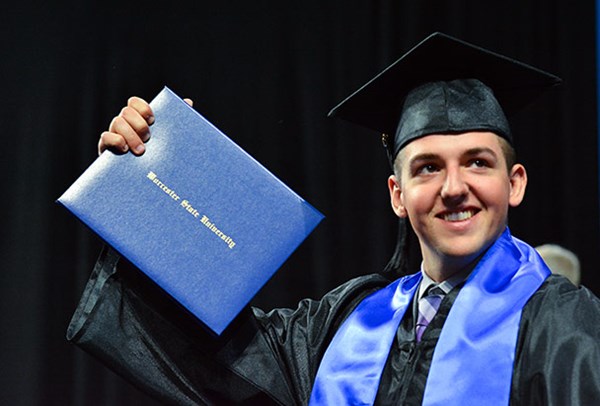 Cap & Gown Purchase
The ordering site through Balfour for the undergraduate cap/gown/tassel package is now live and will close on Friday, March 17. All purchases are non-refundable. Caps and gowns are $25. There is a ship to home option for an additional fee.

On campus cap and gown pick up will be held the week of May 1. Details will be emailed to all students on pick up.

If you need assistance while on the site or have questions regarding your order, please contact Balfour directly at 800-683-4771 from 8:30am to 4:30pm (CST) Monday-Friday or email customer_service@buildagrad.com.

Order Your Cap and Gown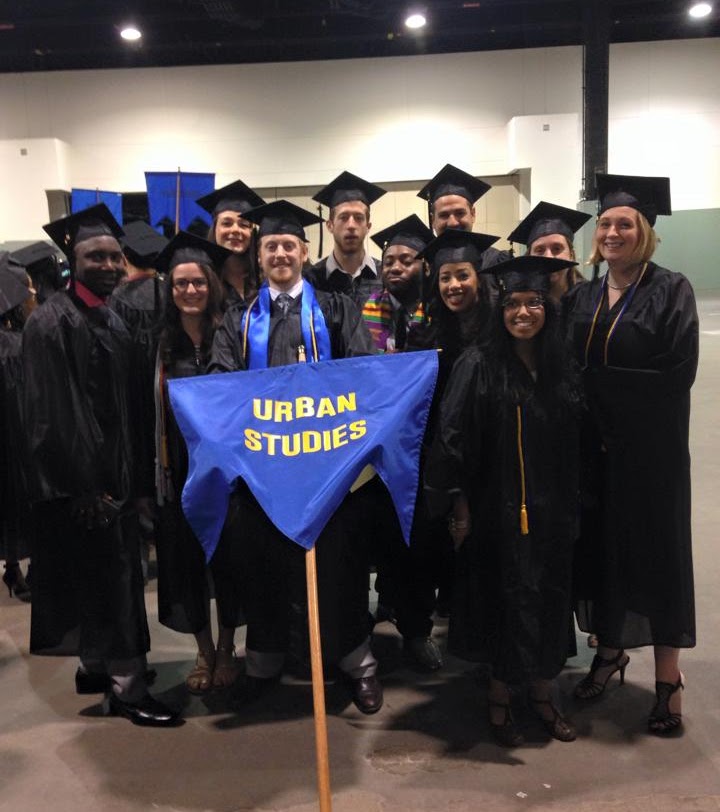 Farewell to the Class of 2023
Party on the Eve
Save The Date
Party on the Eve
A Special Class of 2023 & Alumni Celebration
Friday, May 12, 2023, 6-9pm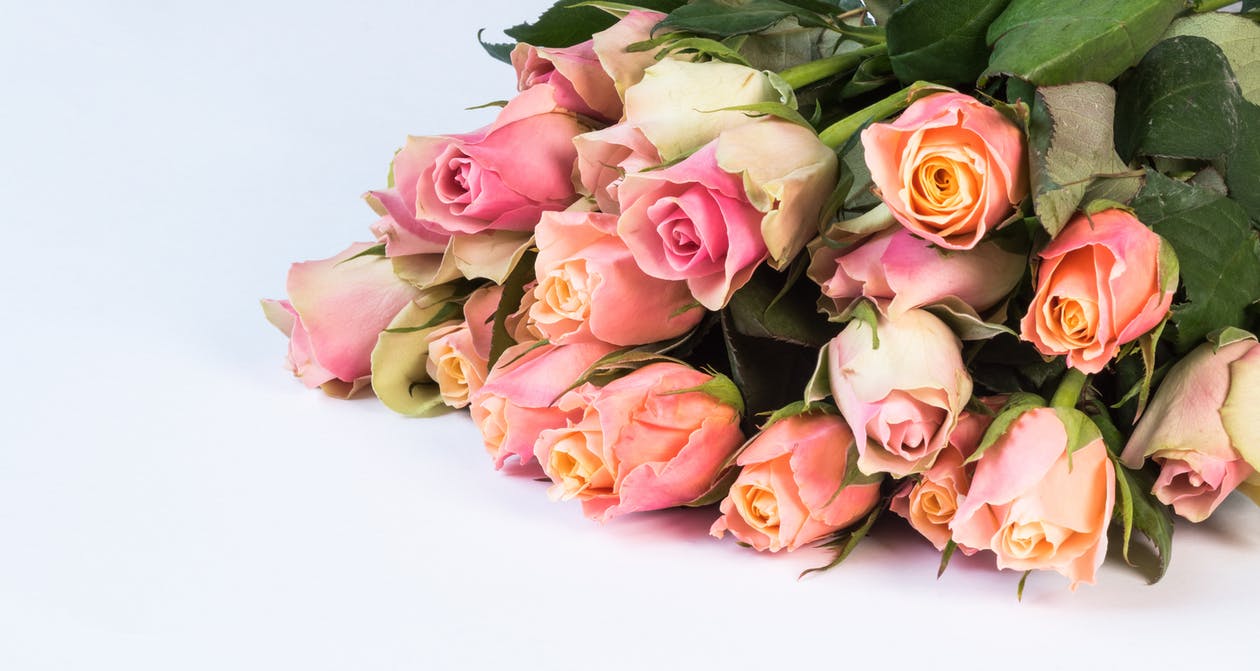 Flower Purchases & Balloon Policy
Flower Purchases

Support the Class of 2024 and your Worcester State University graduate by purchasing roses inside the DCU Center Exhibition Hall on Commencement Day. Sale begins at 8am in the lobby. Prices are $25 for a half-dozen and $49 for one dozen—convenient and a good value. Graduate t-shirts are also on sale for $30 and graduation teddy bears for $27.

You may also purchase items ahead of time and pick up on site at the DCU Center the day of Commencement. Cash or credit cards are accepted on site.

Balloon Policy

Please note that the use of helium balloons is prohibited at the DCU Center.
Preorder Flowers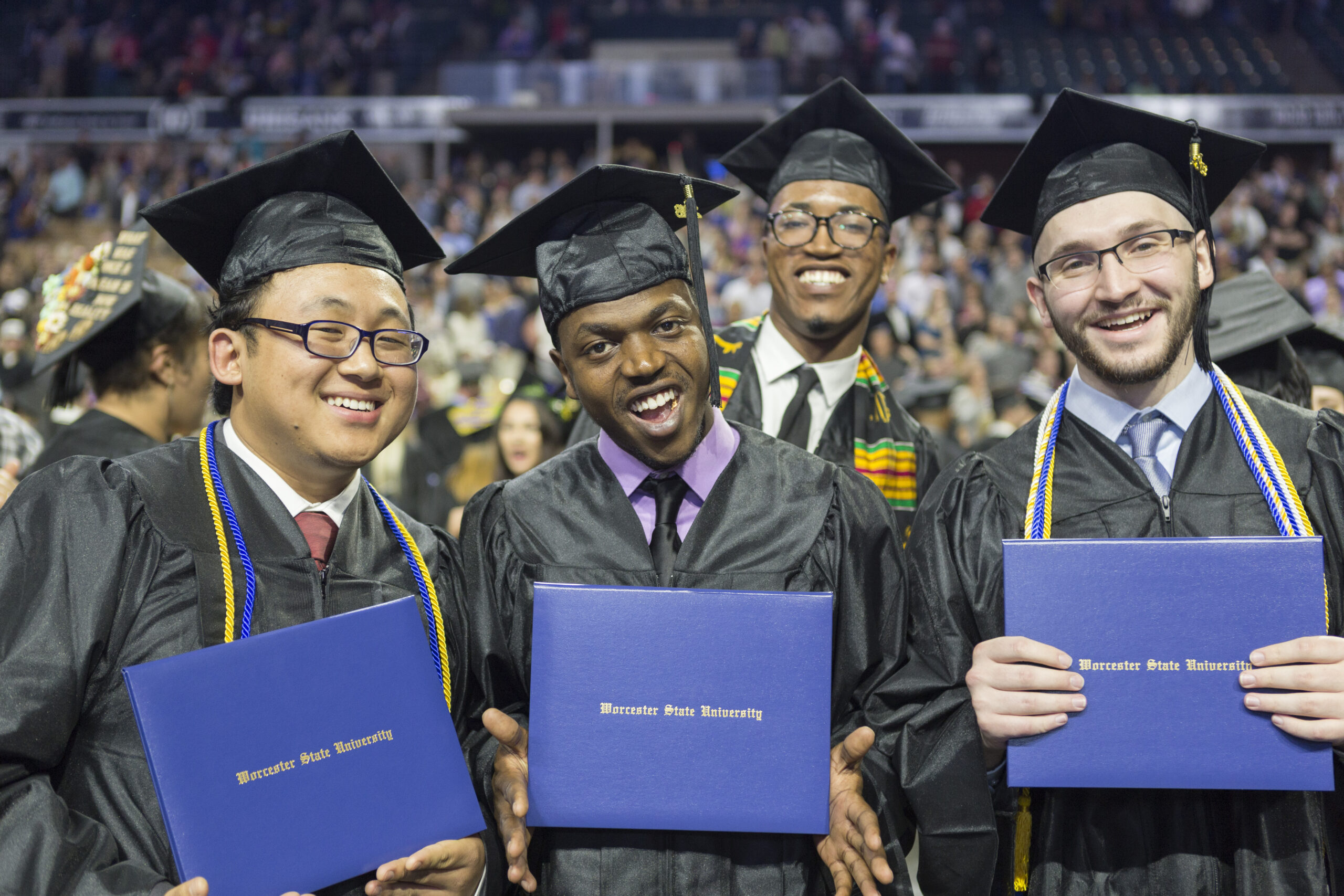 Commencement Keepsakes
Celebrate your college days and relish your achievement with Worcester State memorabilia that will last a lifetime. Our University Advancement office offers many keepsakes for you or your loved one. Each item is meticulously crafted in the highest quality. The items below can be ordered by contacting the Alumni Office at
508-929-8141
. Diploma frames and other gifts and collectibles can be purchased through the Worcester State Bookstore.
Visit the Bookstore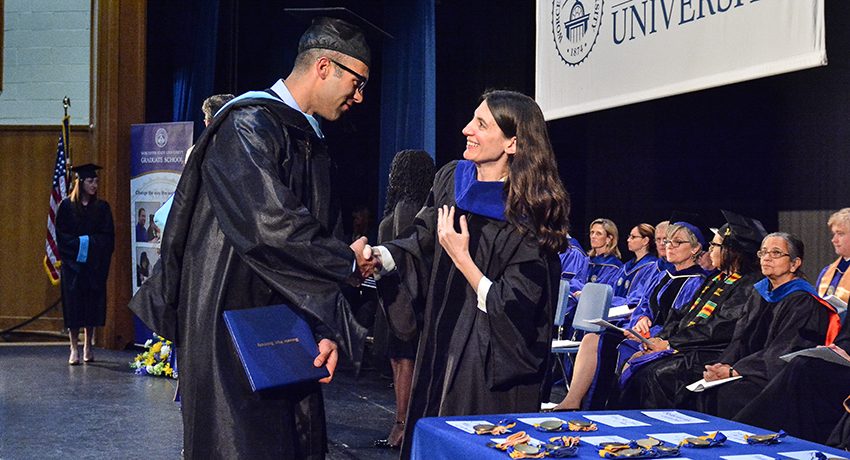 Commencement Photography
A third-party commencement photography provider will be at Commencement to take photographs as each graduate crosses the stage and is congratulated by President Maloney. Information on how to order photos will be provided as soon as it is available.
Commencement Details
We recommend that you park in the Worcester Municipal Parking Garage— a 2-minute walk from the DCU Center. The garage is located at 30 Major Taylor Blvd. on the corner of Major Blvd. and MLK Jr. Blvd. For more information, please contact 508-792-0314. There is a minimal charge for parking. Additional parking can be found at area lots and garages near the facility.
City Square
100 Front St. – 508-791-7689
Dwight Foster Parking
27 Waldo St. – 508-757-2703
Exchange Street Parking
10 Exchange St. – 508-791-8586
First American Realty Parking
100 MLK Jr. Blvd. – 508-798-8844
Pearl-Elm Municipal Garage
20 Pearl St. – 508-799-1463
Red Cab
50 Franklin St., Worcester, MA, 508-792-9999
Yellow Cab
90 Madison St., Worcester, MA, 508-754-3211
Baymont Inn & Suites
446 Southbridge St., Auburn, MA, 508-832-7000 / 800-428-3438
Beechwood Hotel
363 Plantation St., Worcester, 508-754-5789 / 800-344-2589,
Best Western
624 Southbridge St., Auburn, MA, 508-832-3221
Comfort Inn Westboro
399 Boston Turnpike Road, Westborough, MA, 508-366-0202
Courtyard by Marriott Boston Westborough
3 Technology Drive, Westborough, MA, 508-836-4800 / 800-321-2211
Courtyard by Marriott Worcester
72 Grove St., Worcester, 508-363-0300
Days Inn Shrewsbury
889 Boston Turnpike, Shrewsbury, MA, 508-842-8500 / 800-329-7466
Embassy Suites Hotel Boston/Marlborough
123 Boston Post Road West, Marlborough, MA, 508-485-5900
Hampton Inn
110 Summer Street, Worcester, 508-757-0400
Hilton Garden Inn Hotel
35 Major Taylor Boulevard, Worcester, 508-753-5700
Quality Inn & Suites, Worcester
50 Oriol Drive, Worcester, 508-852-2800
Radisson Hotel Marlborough
75 Felton Street, Marlborough, MA, 508-480-0015
Suburban Extended Stay Hotel
50 Oriol Drive, Building A, Worcester, 508-852-2801
Worcester Hotel & Conference Center
500 Lincoln Street, Worcester, 508-852-4000 / 800-465-4329
Congratulations! Now change the world.
Questions?
undergradcommence@worcester.edu