Discover Worcester
---
At the center of it all
IN THIS SECTION
A most livable city.
U.S. News and World Report recently ranked Worcester third on its list of "Safest Places to Live in the U.S." confirming what our students have been saying for years: Worcester is a great place to go to college.
The New York Times attributes Worcester's appeal to:
Numerous civic amenities
Busy public transit hub
Comfortable and affordable housing
New restaurants and watering holes
Computer stores and coffee shops
Performance arts theater
Biotech research facilities
Incubators and office space for start-up companies
Renovated parks
Ice rink larger than the one in Rockefeller Center
The top of urban demographic and economic performances in New England
The heart of The Big Woo.
Worcester is located approximately 40 miles (64 km) west of Boston and 38 miles (61 km) east of Springfield. The city is known as the "Heart of the Commonwealth" because of its location in the center of Massachusetts. In fact, a heart is the official symbol of the city. But what makes The Big Woo distinct? Here are just a few of the characteristics that combine to give this city its out-sized personality: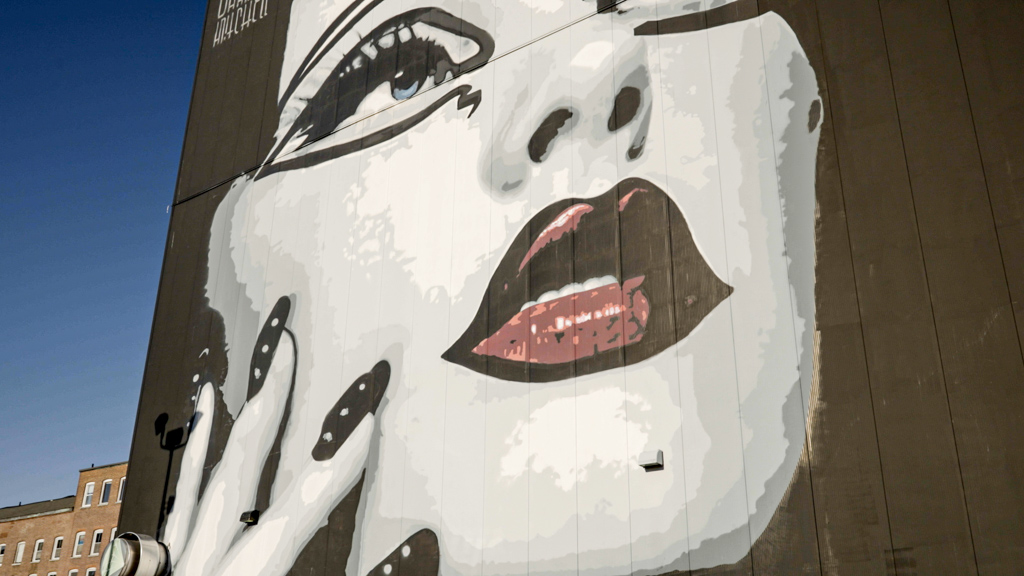 Arts, Attractions, & Entertainment
Worcester has 53 parks, including Elm Park, designed by Frederick Law Olmstead, and the largest urban nature sanctuary in New England
The local Futures Collegiate Baseball League team, the Bravehearts, thrills spectators all summer at the Hanover Insurance Park
Catch a minor league baseball game at Polar Park with the Worcester Woo Sox
If you would rather play—not watch—you can head down one of the 22 ski trails at nearby Wachusett Mountain or head up one of the climbing walls at Central Rock Gym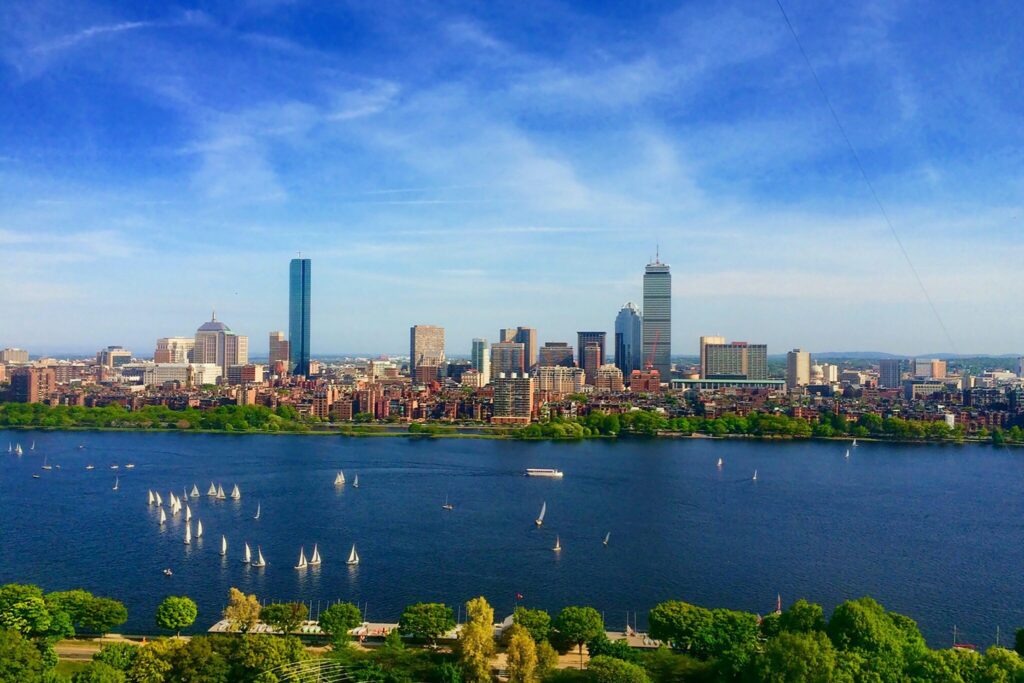 Attractions Near Worcester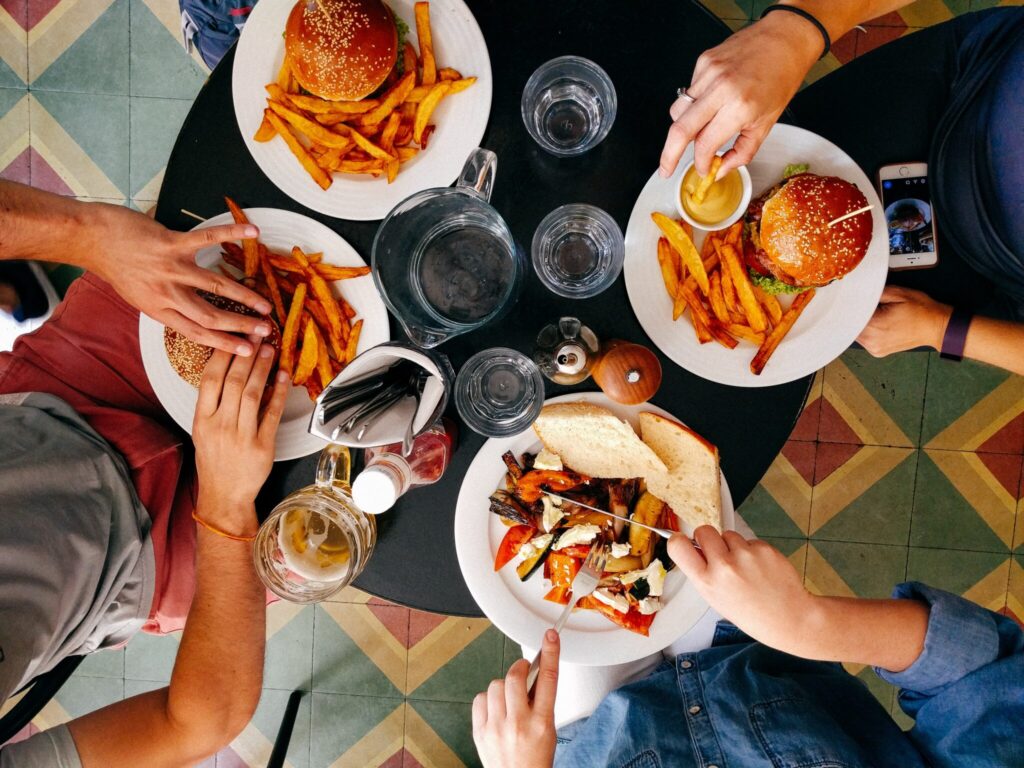 Dining
The Big Woo is making a name for itself in the restaurant world with a growing list of gourmet eateries that are attracting foodies from all over the state.
Whatever you are craving or wherever you would like to dine, there is something to meet your needs in Worcester and the surrounding communities. Download the Worcester State Dining Guide.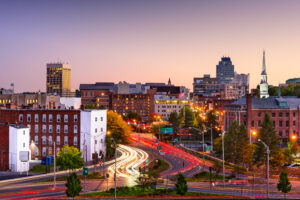 Transportation
The Worcester Regional Transit Authority runs a "college route" connecting three members of the Higher Education Consortium of Central Massachusetts: Worcester State, Assumption College, and College of the Holy Cross. The Line 10 route provides public bus access to campuses not previously served by the WRTA, and it will offer 2 additional transportation opportunities per hour at Worcester State. Visit the Shuttle Services page for details.
Worcester State offers a Bike-Share Program that includes bike racks outside the Student Center, our Sagamore Campus (Worcester Center for Crafts), and NuKitchen on Chandler Street. Students, faculty and staff can check the bikes out at the Student Center information desk for a 24-hour period. Helmets and locks also are available to borrow.
Local Hotels
125 Front Street
Worcester, MA 01608
774-420-7555

363 Plantation Street
Worcester, MA 01605
508-754-5789

72 Grove Street
Worcester, MA 01605
508-363-0300

65 Prescott St
Worcester, MA 01605
508-886-9005

35 Major Taylor Boulevard
Worcester, MA 01608
508-753-5700

110 Summer Street
Worcester, MA 01608
508-757-0400

503 Plantation Street
Worcester, MA 01605
508-753-6300
Worcester's Famous People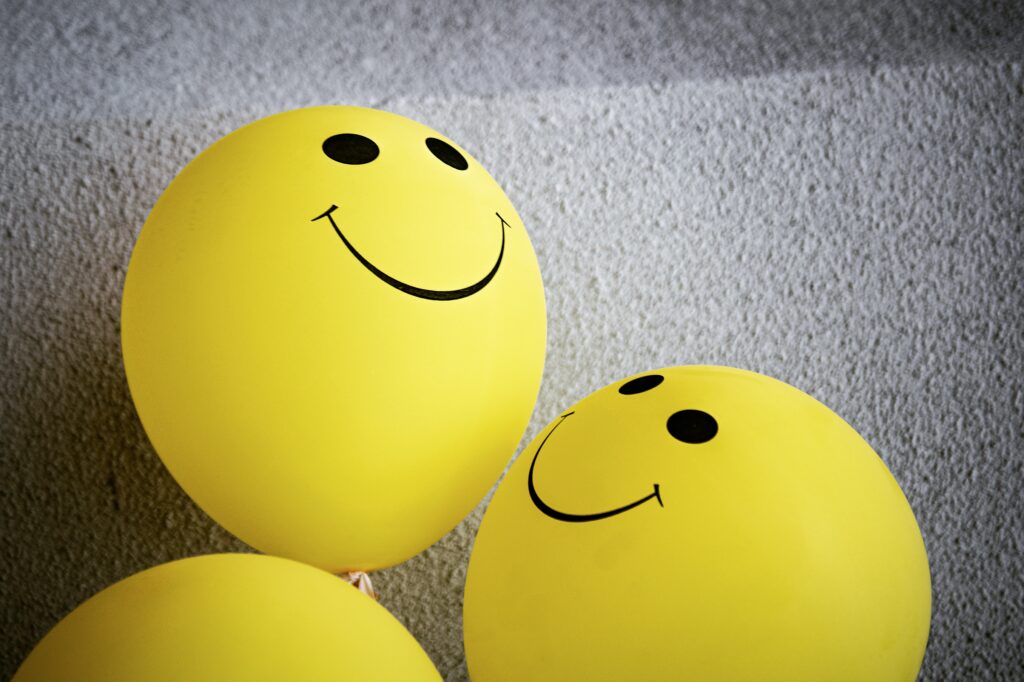 Abolitionist and women's rights activist Abby Kelley Foster lived here.

Writers Elizabeth Bishop and Robert Benchley were born here.

Cole Porter went to school here.

Radical activist Abbie Hoffman developed his hippie chic aura here.

Worcester native Harvey Ball is said to have invented the "smiley face."

Comedian and actor Denis Leary grew up here—and pays us a visit from time to time.