Move-in for Resident Students
---
Welcoming resident students back for Fall 2023
IN THIS SECTION
Your Move-In Day
For the Fall 2023 semester, Worcester State's resident student move-in is taking place over a two-day period on Labor Day weekend, with move-in for Sheehan Hall / Dowden Hall on September 4, and Wasylean Hall / Chandler Village on September 5.
There are no sign-ups required. Each student will receive an email with their move-in time.
While you're waiting for your time slot, take a look at our suggestions of what to bring (and what not to bring.)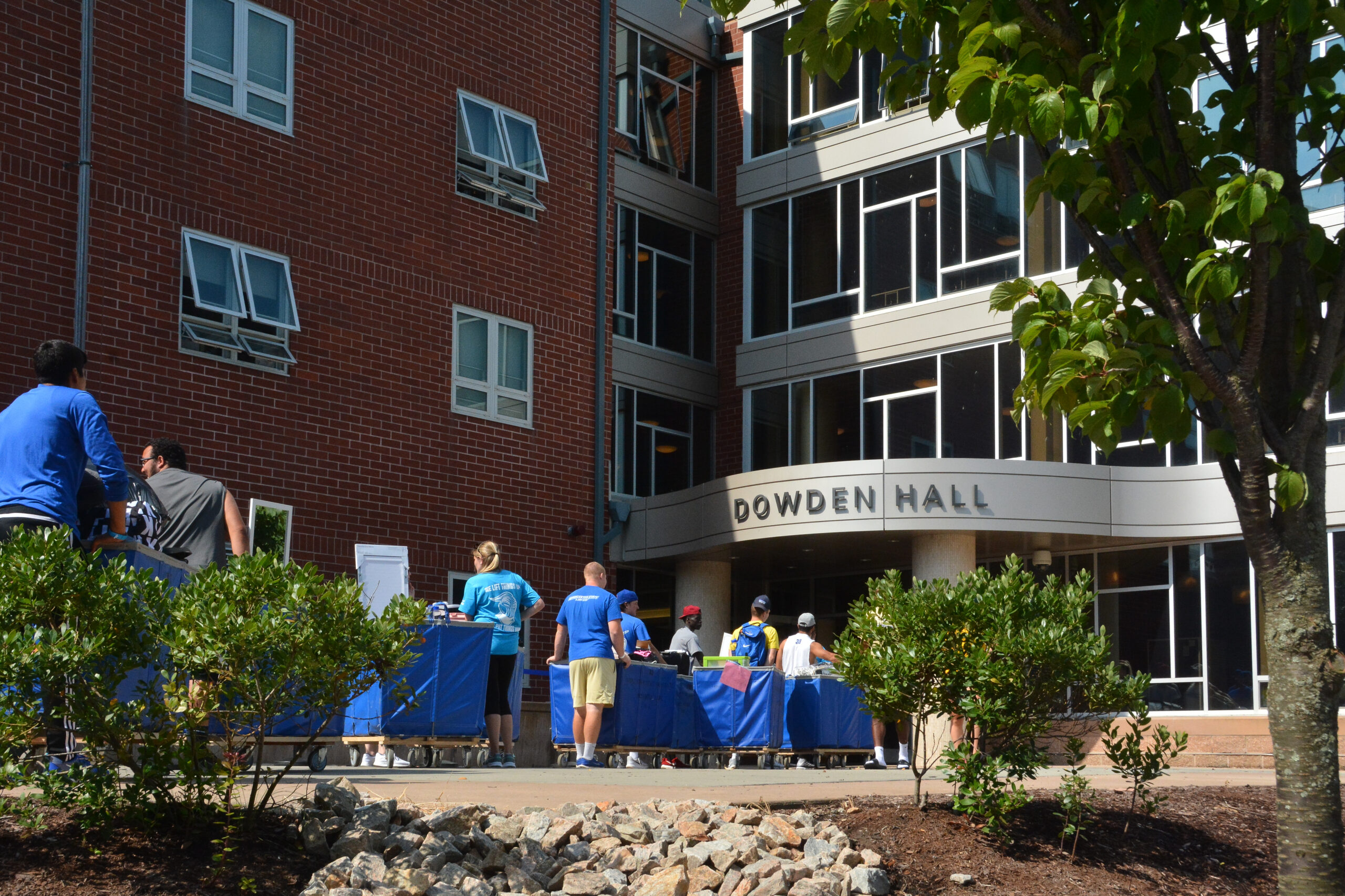 Move-in Details
OneCard & Keys
Always be sure to carry your OneCard and any keys you are issued with you at all times. Your OneCard functions as an access card that operates both the interior and exterior residence hall entrances and room doors.

The best way to ensure your safety and to protect your belongings is to lock your room any time you leave. This is especially important during move-in/check-in when there are many people in and around the residence halls.
Learn More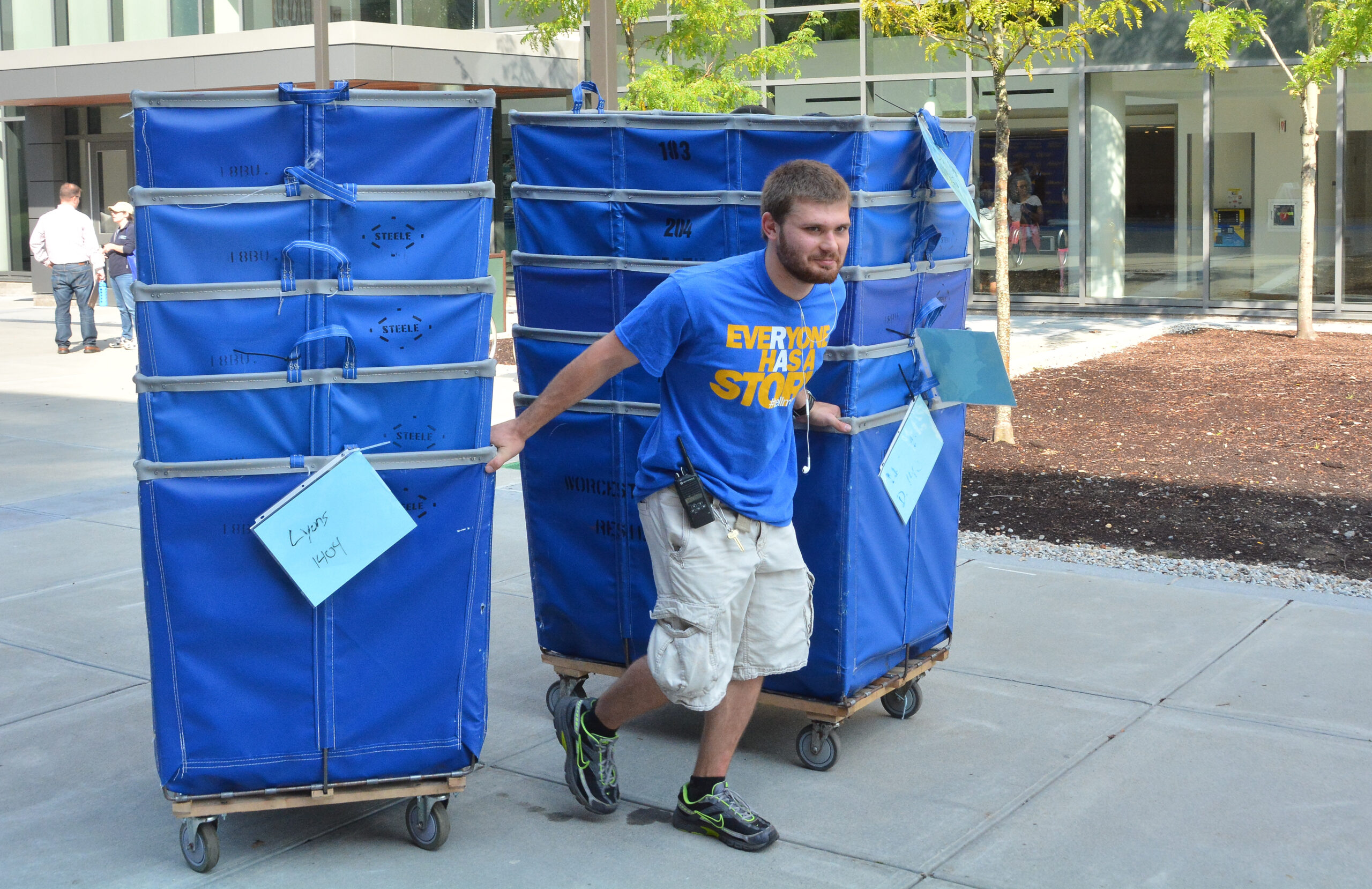 Move-in Details
Unloading & Parking
To make move-in days as easy as possible, blue move-in carts will be available to help you and your family members unload your vehicle. Please plan to bring a majority of belongings during move-in (bedding, storage, clothing, fan, etc.) as there will be limited space for full move-ins during the check-in days for anything more than a couple of bags.

During check-in days, blue move-in carts will not be available and each student will only be given a small window of time to arrive on campus.
Campus Map
Move-In Dates
Monday, September 4, 2023
Dowden Hall & Sheehan Hall Move-In (Dowden Hall & Sheehan Hall)
Timeslots assigned by August 1
Tuesday, September 5, 2023
Chandler Village & Wasylean Hall move-in (Chandler Village & Wasylean Hall) & First Year Student Academic Convocation
Timeslots assigned by August 1
Wednesday, September 6, 2023
First Day of Classes
Fall semester officially begins