Global Outreach
---
Experience the world around you while you study with Worcester State.
IN THIS SECTION
Travel to new places with international exchange.
Our community does not stop at our borders. At Worcester State University, we strongly believe seeing the world is the first step to creating positive global change. That is why we encourage students to "study away" before graduation to experience other cultures firsthand—especially if you are studying global studies, geography, natural sciences, sociology, or a foreign language.
Choose the session to study away.
Programs to study away are available for different sessions:
A semester
A summer
An entire year
Shorter faculty-led trips (usually taken during winter, spring, or summer sessions)
Where can I go outside of the United States?
We partner with universities all over the world to provide an array of international exchange options. Many of our students also work in health clinics, schools, and conservation areas around the world. Explore some of the countries in which you can study.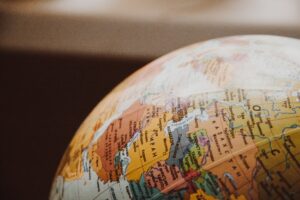 Study within U.S. territories & surrounding countries.
Studying elsewhere in the United States, U.S. territories, or Canada is another option through our membership with the National Student Exchange. You can choose from nearly 200 accredited, baccalaureate-granting colleges and universities in:
the United States
Canada
Guam
Puerto Rico
the U.S. Virgin Islands
How will studying away benefit me?
Equipped with a globally focused perspective, you will know more about yourself and the world you live in, which can help you make a difference with your career.