Residence Life & Housing
---
When you #woolife, you're home.
IN THIS SECTION
As a resident student at Worcester State University, you will be part of a lively and diverse community of approximately 1,600 full-time students who live on campus. You'll make lifelong friendships and share a college experience that will have a lasting impact on your life.
We are committed to providing you with an inclusive living-learning environment that supports your academic and personal aspirations. We're here for you every day to respond to your physical, emotional, and developmental needs. Our residence halls offer a wide variety of comfortable living options, from traditional to contemporary.
First-Year Residential Experience
As an incoming first-year resident student, you will be part of Residence Life & Housing's First-Year Residential Experience (FYRE) program.
FYRE will connect you with peers in a diverse, shared-living environment, and with essential academic and co-curricular support services. Its comprehensive approach aims to motivate and deepen your engagement through fun and rewarding activities. FYRE will support you as you develop a strong connection to Worcester State and the greater Worcester community.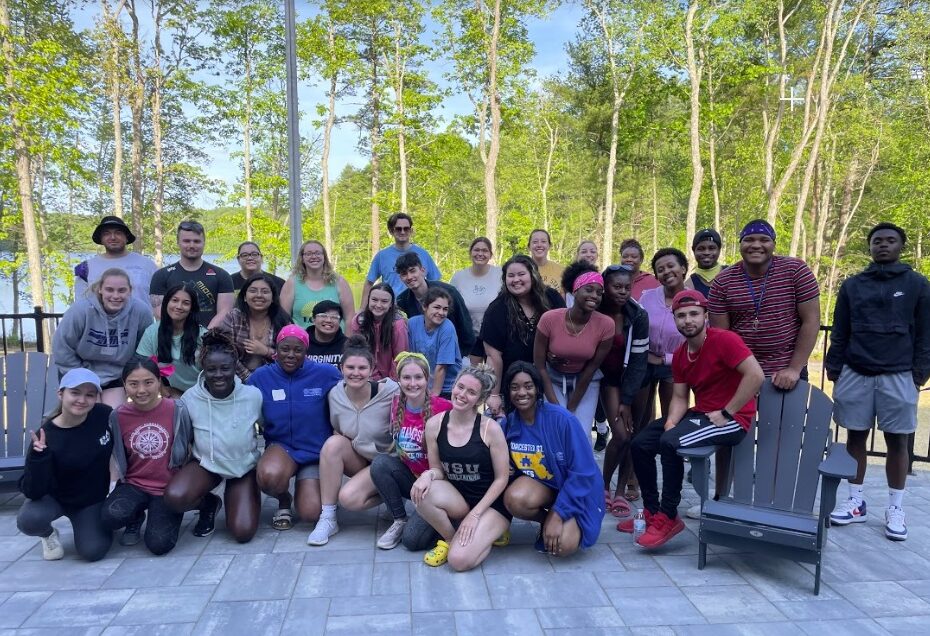 Living on Campus
Your OneCard performs all these functions:
Identification card
Worcester State University library card
Residence hall door access
On-campus purchases
Off-campus purchases
Payments
Student Accounts management
Online deposits
Student bookstore fund for book purchases
Discounts at participating local merchants—even after graduation
Printing on campus
You will be issued a key when you arrive at your residence hall. You are responsible for your key at all times. Never loan out your key to a friend or roommate. If you lose your key, you must report it immediately to the Residence Life & Housing Office. We will order a "lock change" to ensure your and your roommates' safety.
You will be responsible for the replacement costs of new keys. When you check out of your room, you must return you key to a residence hall staff member.
Residents will receive an email to come and pick up mail on weekdays in the Residence Life Office (Sheehan Hall, room 101) between 9-5pm.
Packages
The Mail Center will send an email alert to notify residents if they have a package waiting, and when it should be picked up at the Mail Center (Learning Resource Center, room 129)
Resident Student Mailing Address
Please use the following address format:
Worcester State University
Student's First and Last Name – Residence Life
486 Chandler Street
Worcester, MA 01602
*At the end of each month any USPS mail remaining from the previous month will be marked "Return to Sender" and returned to the United States Postal Service . For example, at the end of October, any mail remaining from September will be returned to the USPS.
To help you stay safe, we conduct apartment/bedroom inspections for health and fire hazards once a month. All fire equipment is checked at these times as well as common areas, etc. We give at least 24-hour advance notice. If a hazard or violation is found in your living area, you will receive written notification and a period of time in which to fix the problem(s) prior to re-inspection—usually within a few days. Students who fail to correct violations by the time of a re-inspection may face fines and/or judicial action.
Residence Life and Housing personnel, other university personnel, or maintenance personnel authorized by the director of residence life and housing are authorized to enter students' rooms. During vacation periods, personnel may enter at any time to make routine maintenance repairs and safety inspections to insure that the terms of the Residence Hall Occupancy License Agreement are being followed.
The Worcester Fire Department also conducts routine inspections of the campus for fire violations. It's important for you to know that violations of fire or health codes will result in disciplinary action.
Your Checklists for Living On Campus
If you choose to live in one of Worcester State University's residence halls—Chandler Village, Dowden Hall, Sheehan Hall, and Wasylean Hall—you can get ready to set up your room by referring to the following lists. Note the list of "items you should bring" as well as the "items you should not bring," as both contain important information. We share both lists to ensure that moving into your room goes as smoothly as possible.
Twin extra-long sheets/comforter/mattress pad
Dry erase board
3M command hooks
Prescription Meds
Alarm clock
Television
Extra storage containers
Laundry basket/bag
Shower sandals
Bathrobe
Sewing kit
Basket/bucket for toiletries
Energy-Star rated mini refrigerator (3.2 cubic feet or less)
Blankets & comforter
Pillows & mattress pad
Computer/printer (available in lobby of each hall)
Desk lamp
Toiletries
School supplies for desk
Clothes hangers
Detergent & dryer sheets
Wash cloths & towels
Microwave
First-aid kit
Dishes, microwave, cups, plates, bowls, utensils, pots, pans, etc. (especially for those assigned to Chandler Village & Wasylean Hall)
Air Fryer (small size 2.2 quart)
Countertop Ice Maker (small size 2.2 quart)

Tapestries larger than 2'x3′
Personal Mattress (no outside mattresses)
FLAMMABLE materials or liquids
Adhesive LED lights (we suggest bringing command strips to hang twinkle lights)
Upholstered furniture (we do not allow any outside furniture)
Electric blankets
Dart boards, darts, barbells
Fog lamp, fog machine, black lights
Heat-generating humidifiers & vaporizers
Heating and cooking appliances like toaster ovens, hot plates – anything with open heating coils
Halogen lamps
Subwoofers
Drums
Space heater & air conditioners
Refrigerators larger than 3.2 cubic feet
Candles, incense, plug in wax burners
Weapons like firearms & ammunition, bows & arrows, martial arts devices, swords, knives, paintball items
Please note that each room is furnished with the following: bed(s), chair(s), desk(s), wardrobe(s) or built-in closet(s), and window shades. Residents in Dowden, Sheehan Hall, and Wasylean Hall also receive a 3-drawer dresser.
You also will have access to a wi-fi connection using Worcester State University's campus-wide wireless network.
A Glimpse At the Residence Halls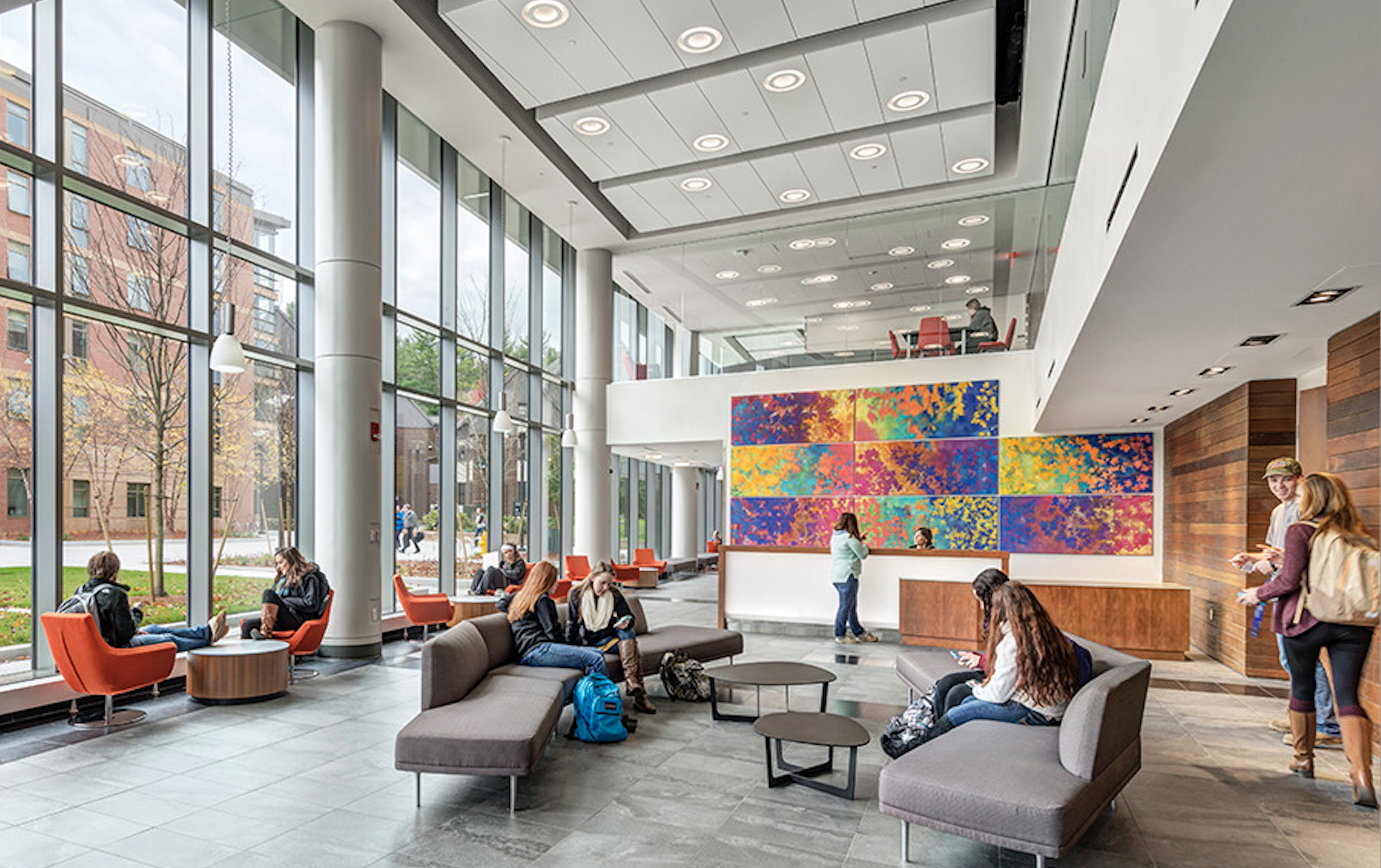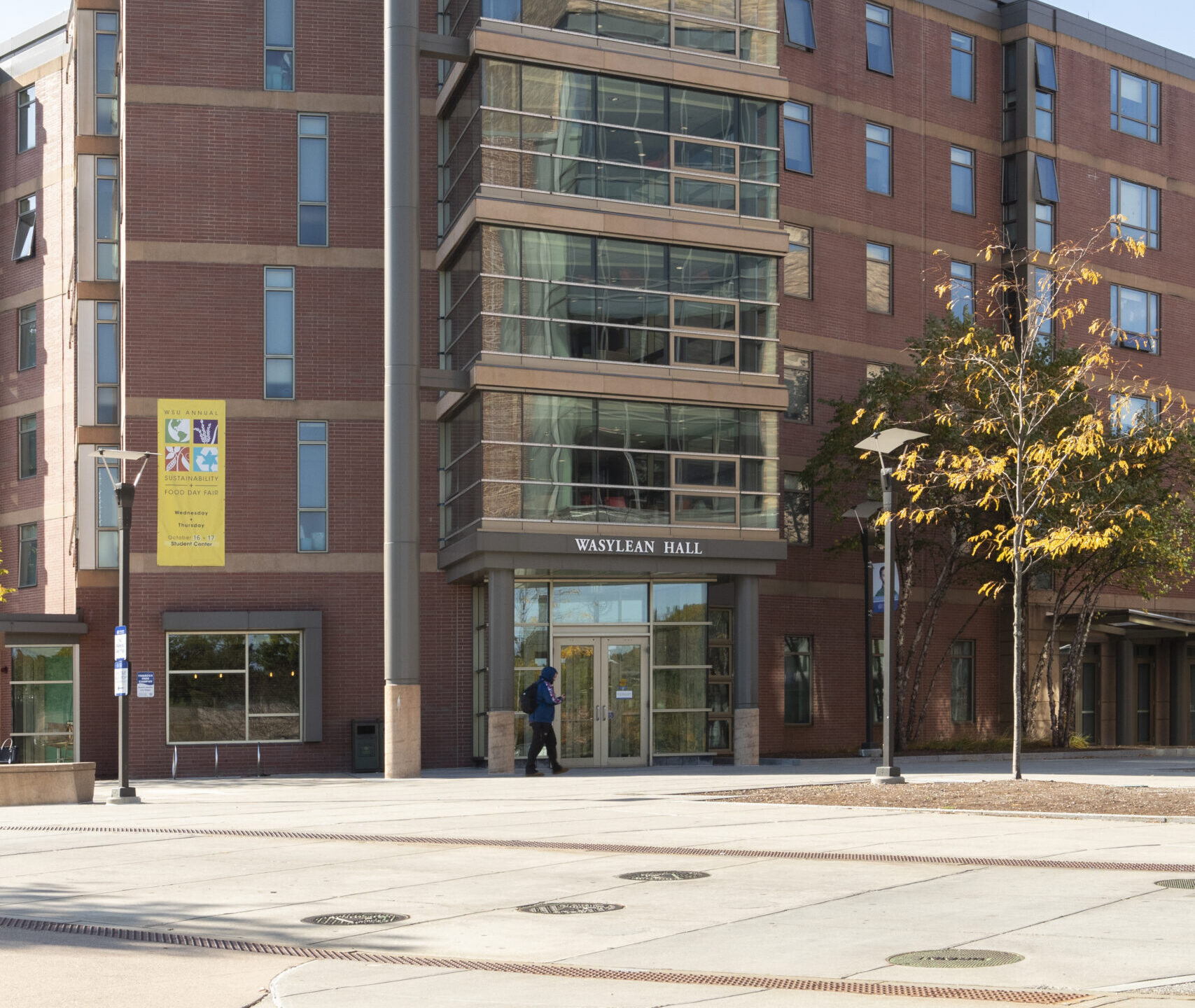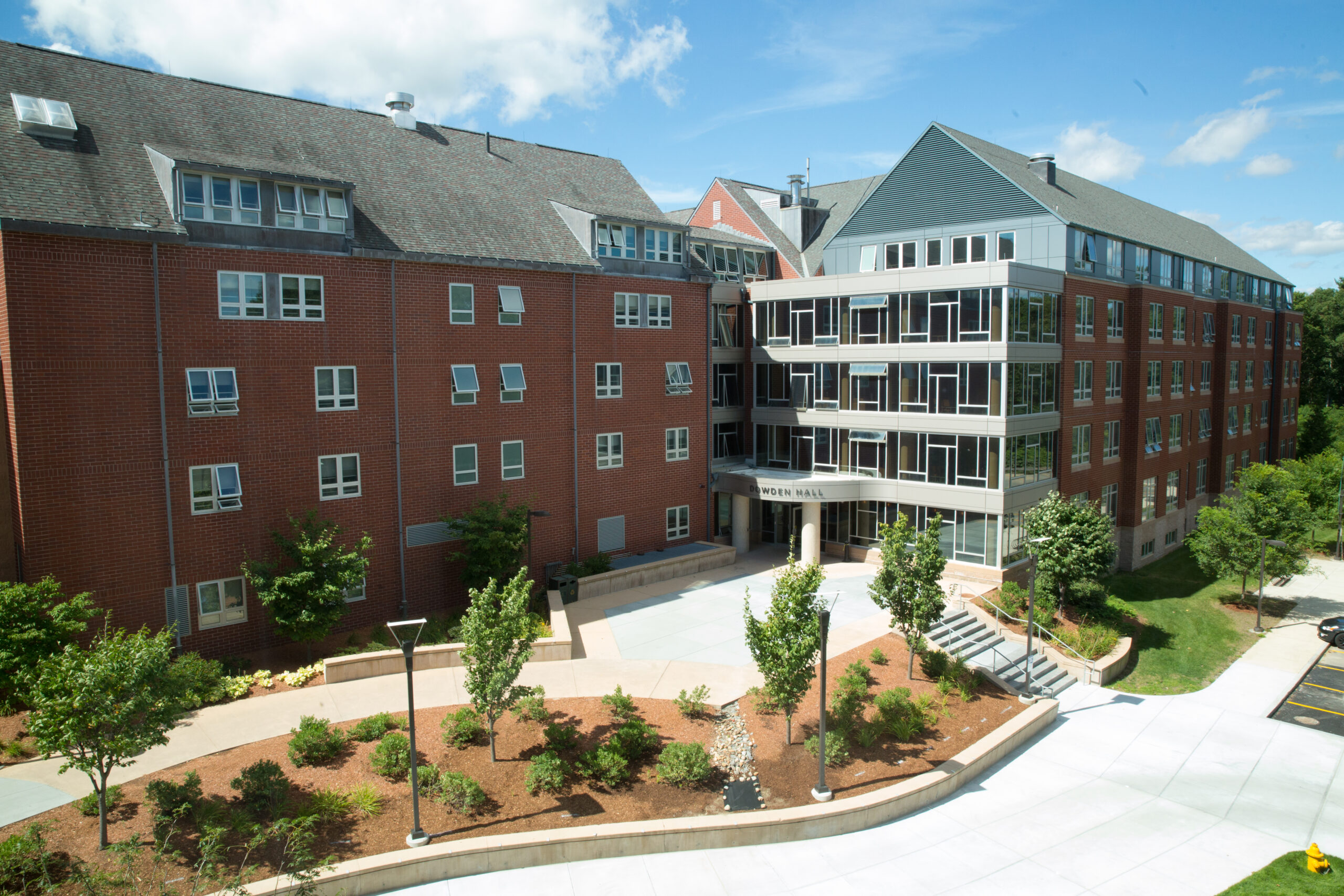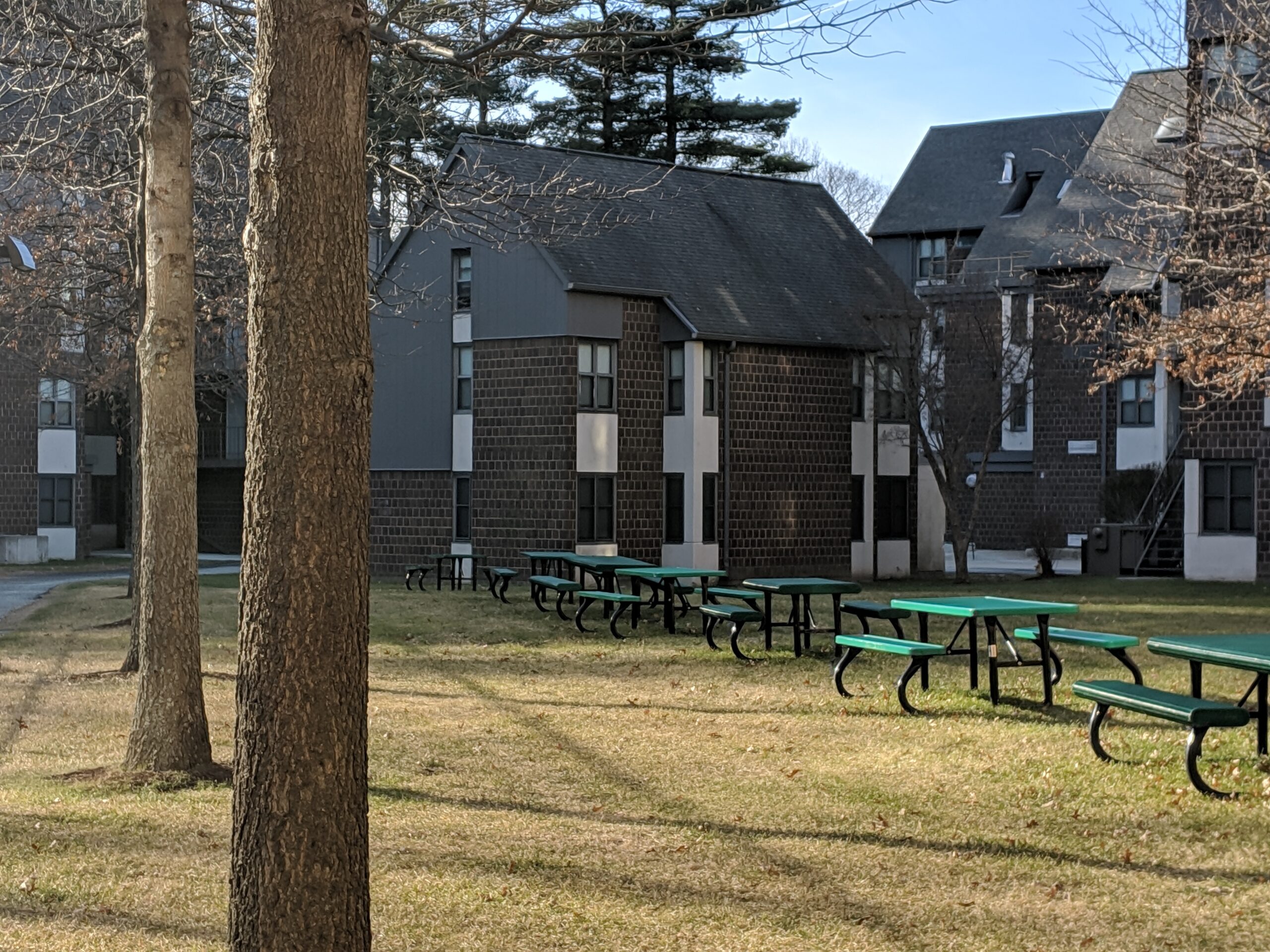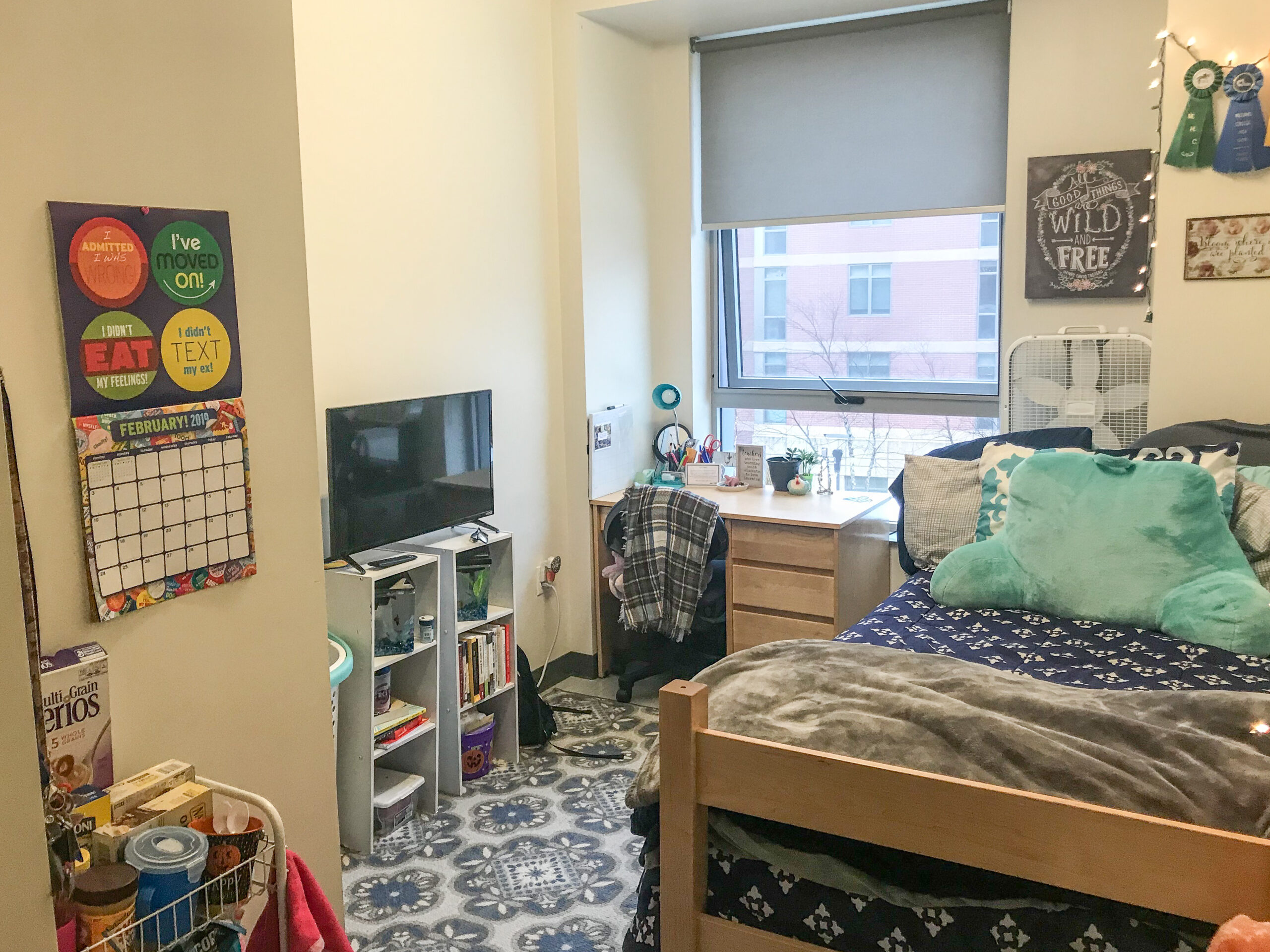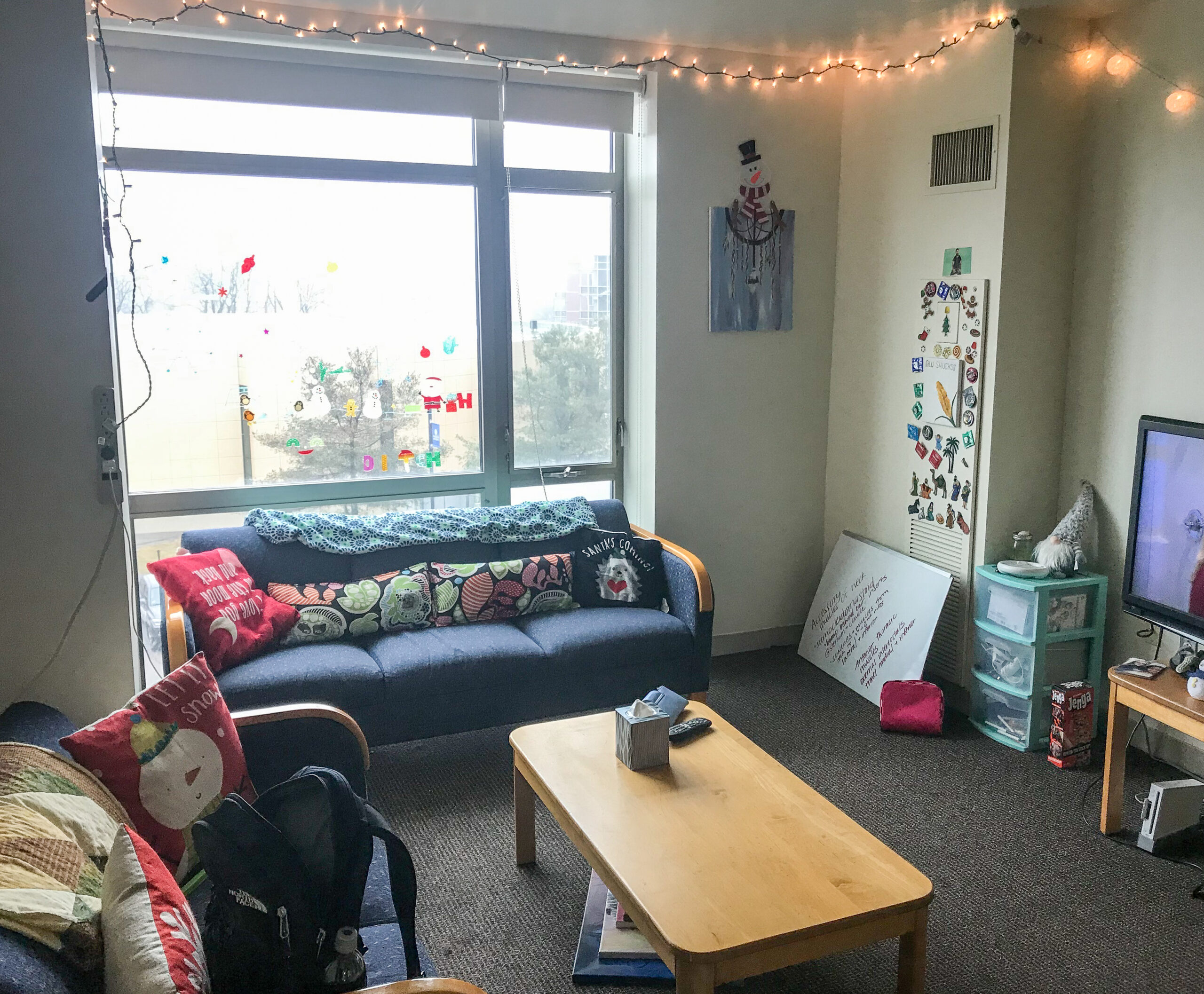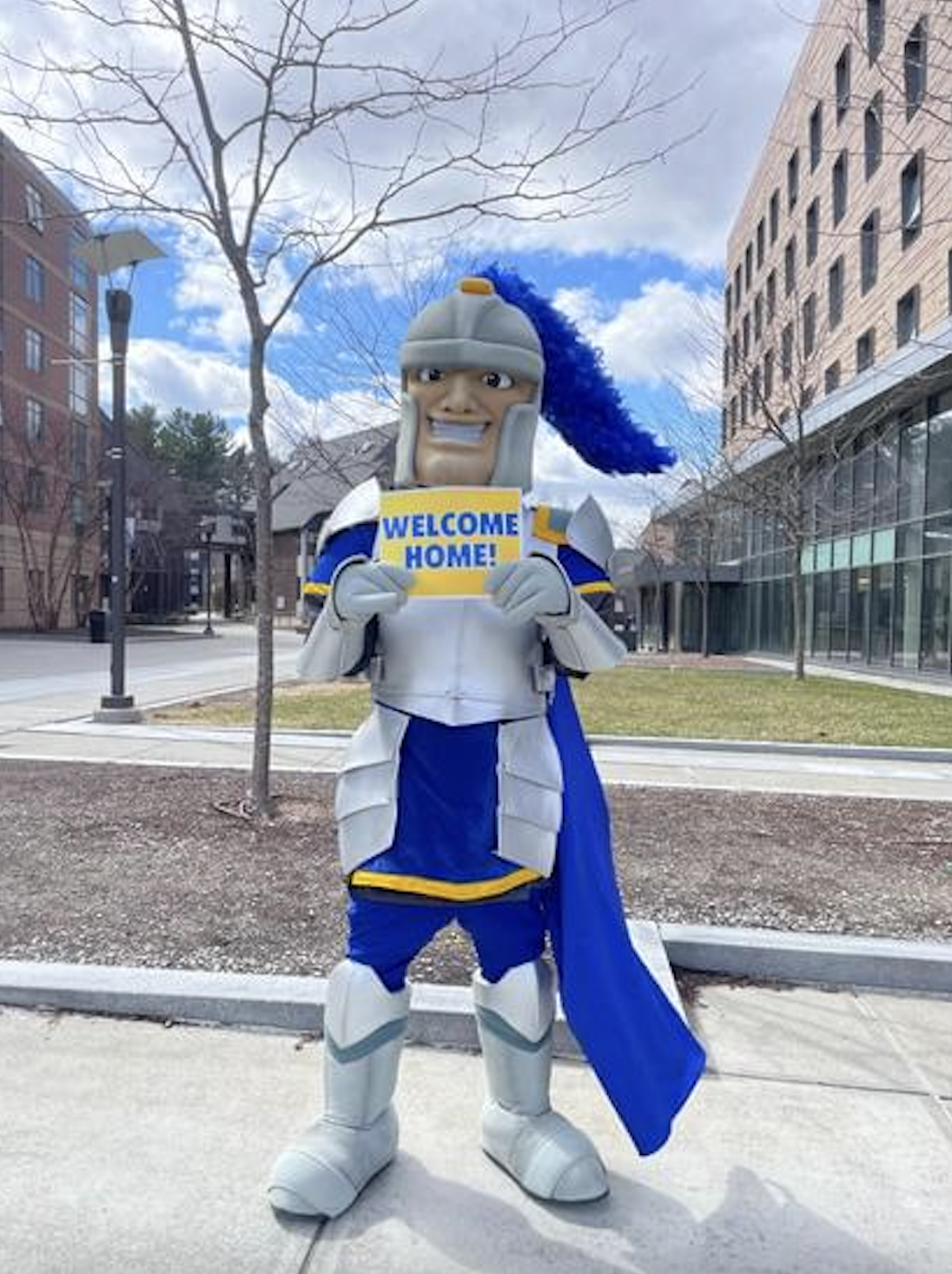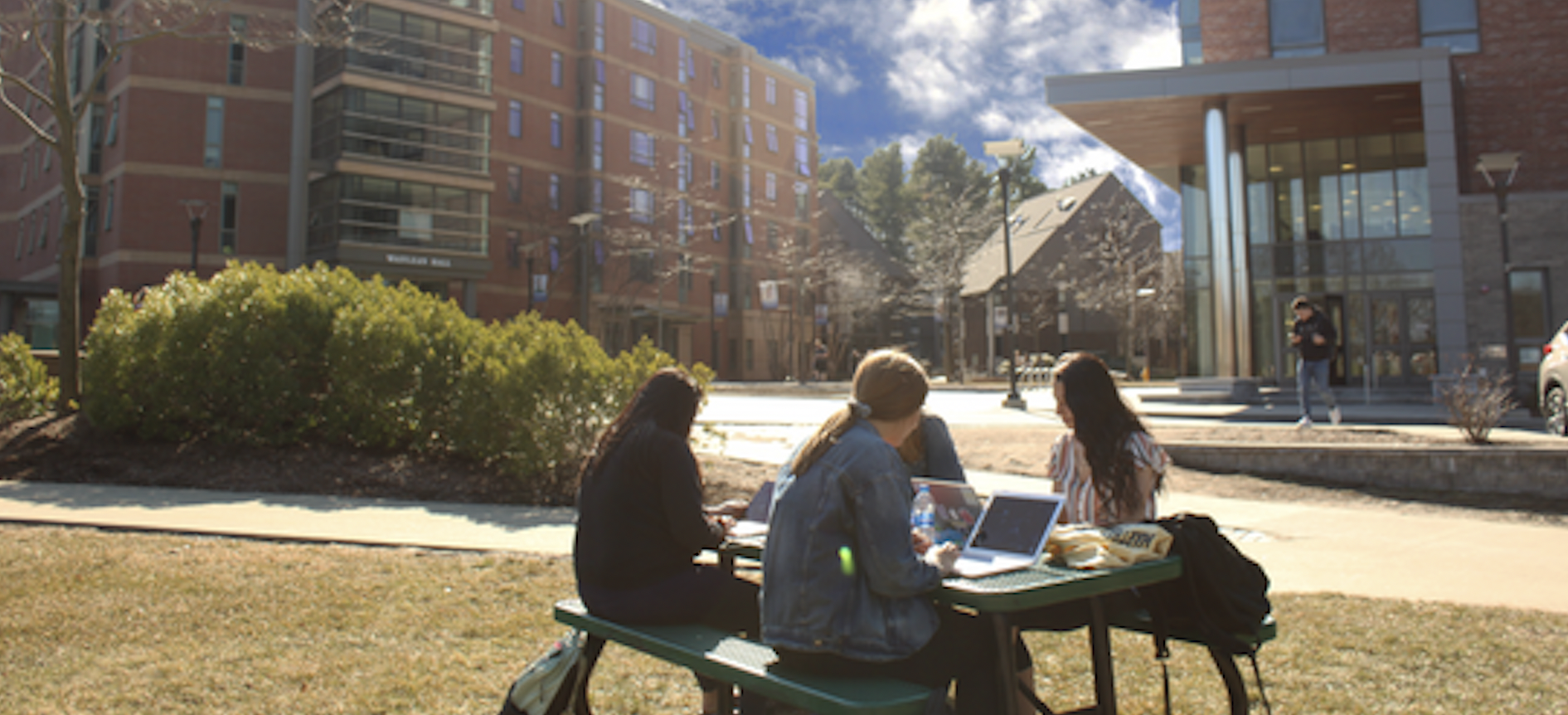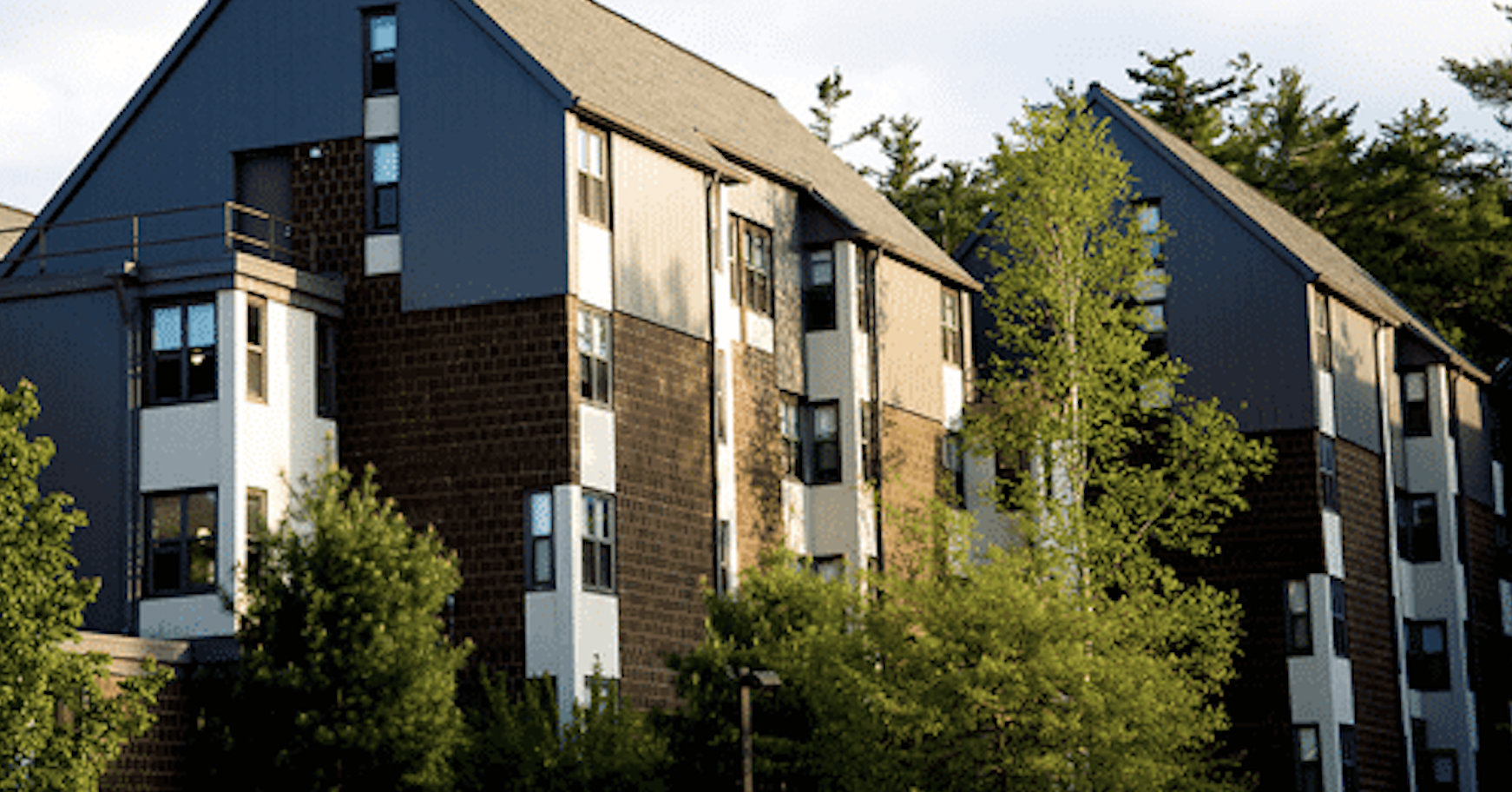 Drag to navigate