Gender Inclusive Housing FAQs
---
IN THIS SECTION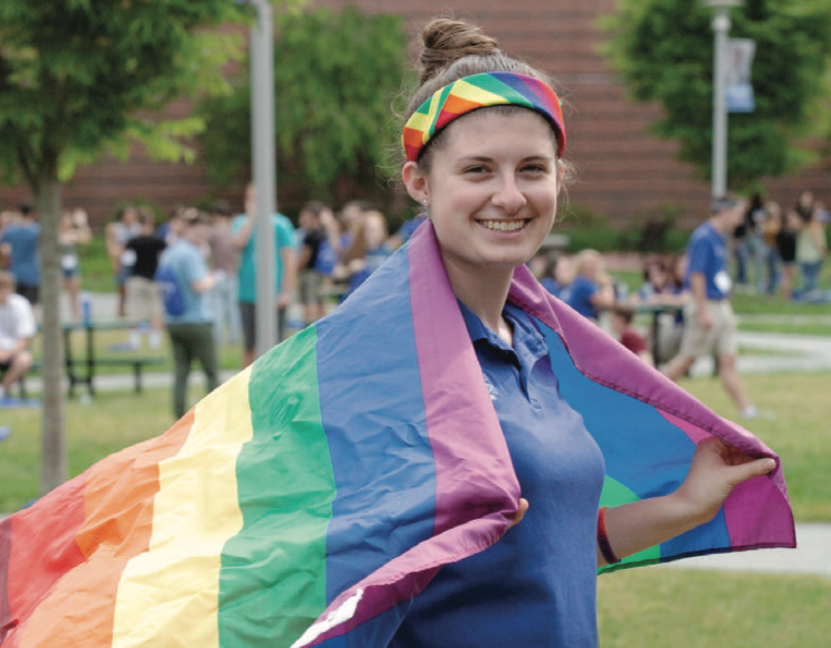 Committed to Inclusion.
Gender Inclusive Housing at Worcester State University offers residents the opportunity to choose their roommates regardless of the gender identity of the individuals involved. Students who wish to live in a gender inclusive room, suite or apartment will indicate this on their License Agreement.
Frequently Asked Questions
Gender Inclusive Housing allows students to select roommates, suite mates, or apartment mates regardless of gender identity.

Worcester State University recognizes that not all residents are interested in same-sex room assignments. GIH seeks to provide an environment that is welcoming to all gender identities and is not limited to the traditional gender binary (male and female).

Any student who is eligible to live on campus is eligible to apply to live in Gender Inclusive Housing.

A number of rooms, suites, and apartments are available for Gender Inclusive Housing in each of the residential areas on campus.

Students will not be required to reveal their reasons for opting to live in Gender Inclusive Housing.

Students who wish to live in Gender Inclusive Housing, are able to match with other resident(s) who have completed all necessary steps in the housing process regardless of gender identity. Please note that we may be unable to accommodate requests received after the room selection process has concluded.

Returning resident students are able to match with up to 5 other students
New resident students are able to match with one other new resident student

Please note that students must fill an entire space (apartment or suite) in Chandler, Sheehan, or Wasylean and an entire bedroom in Dowden Hall.

Students may request room changes by following the room change procedures, by contacting the Residence Director of the building that they would like to live in.

In the event of a vacancy in a gender-inclusive room, suite, or apartment, the remaining students will have five business days to seek out another student to fill the vacancy and communicate that student's name to Residence Life. If suite/apartment mates have not notified Residence Life of someone to fill the vacancy within five business days, Residence Life reserves the right to assign a student from the waitlist, combine two or more under-capacity suites or apartments, or convert the suite or apartment to standard occupancy based on the gender identities of the remaining students. Residence Life will work closely with students in this process.

If resident students do not wish to live in Gender Inclusive Housing, they should roommate match with resident students of the same gender.

Worcester State University strongly encourages students to discuss their intent to participate in Gender Inclusive Housing with their parents/guardians. Students under the age of 18 should discuss housing plans with their families, as they must provide written parental consent. Students over the age of 18 will not need to provide parental consent as they are legally able to make decisions about housing.

There are single use restrooms in Dowden Hall floors 2-5 which consist of a shower, toilet and sink. Chandler Village, Sheehan Hall and Wasylean Hall suites and apartments all have single use restrooms inside the suite/apartment.

There are also public single use gender-inclusive restrooms on the first floors of Dowden Hall, Sheehan Hall, and Wasylean Hall that consist of a toilet and sink.