IN THIS SECTION
Contact Us
Multicultural Affairs Learning Resource Center
Suite L-136
MulticulturalAffairs@worcester.edu
The Office of Multicultural Affairs
The Office of Multicultural Affairs' mission is to increase the access, retention, and graduation of first generation, low-income, and/or ALANA/BIPOC (African American, Latine/x, Asian and Native American / Black, Indigenous, People of Color) students. The Office of Multicultural Affairs (OMA) works with students to make a successful transition to college by enhancing their current knowledge and skills by focusing on the academic, personal, social, and financial adjustment to university.
The OMA office hosts the following programs: Alternatives for Individual Development, the university's summer bridge program; Upward Bound (UB) Program; Worcester's 100 Males to College Collaborative; Intercultural Student Alliance (ISA), a legacy ALANA/BIPOC student organization; OMA/Vernon Hill Elementary Art Initiative; and the Worcester State University Multicultural Programming Committee. In addition, there are signature multicultural programs and activities. They include programs around Latin Heritage Month, Black History Month, Native American Heritage Month, Women's History Month, and Asian American and Pacific Islander Heritage Month.
Additionally, the OMA is an integral part of the wider Worcester community. Worcester State's capstone program, Courageous Conversations, is an event that brings local, national, and international scholars and campaigners for social justice to campus where they engage with Worcester State University students, faculty and staff, and the wider city community. Similarly, OMA hosts the annual Dr. Martin Luther King, Jr. Youth Breakfast. For a quarter century, this key program celebrating the community has been attended by local dignitaries, the Worcester community, Worcester community students, the Worcester State University staff, faculty, and students.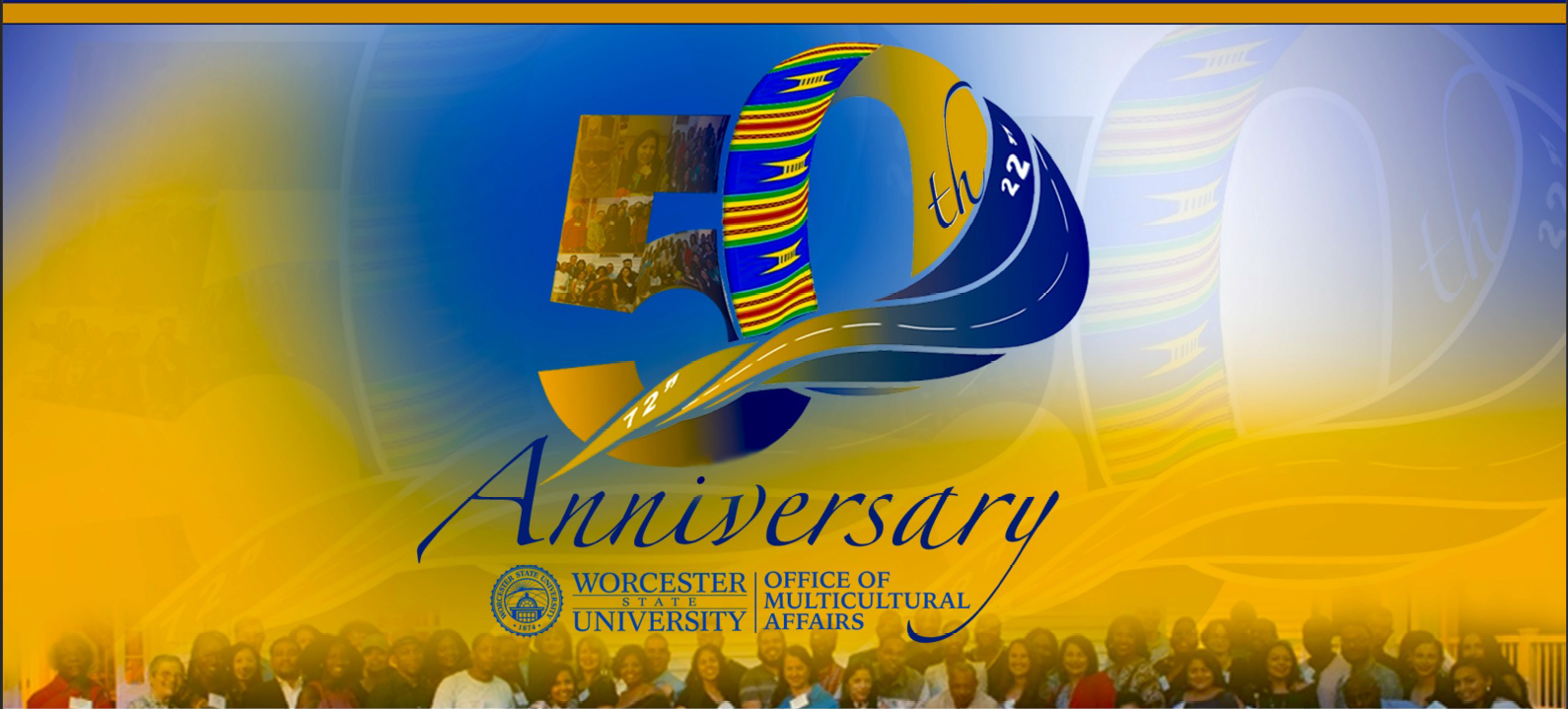 OMA Documentary Trailer
Here is a preview of the OMA documentary trailer.
Director of Photography: Marrio Esco
Camera Operator: Anthony Marrero
Music Production: Chris Theodat
Sound Mixing and Score: Domingo Guyton
Editors: Domingo Guyton & James "Tre" Jackson III

OMA Documentary Trailer
News & Updates
Save the Date
OMA Brotherhood & Sisterhood Conference
March 25, 2023 from 9AM to 3PM
Worcester State University
Student Center
Blue Lounge
468 Chandler Street
Worcester MA, 01602
You can learn more about this year's conference here.
Have a question regarding the conference, please email rjennings@worcester.edu and/or llarbiasare@worcester.edu.
Major Ellis Cropper '96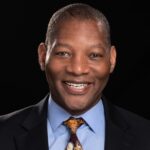 Major Ellis Cropper '96 was recently added to our WSU Alumni Board. He is a retired U.S. Army officer, A.I.D. and WSU Veterans' Alumni. As a Worcester State AID student, he played varsity basketball, going all the way to the NCAA tournament, and was the first Black president of SGA in 1995.
Multicultural Wellness Center Newsletter – Black History Month Edition (by Nyia Anderson, '20)
The Multicultural Wellness Center (MWC) is a Worcester-based non-profit mental health clinic with the mission of providing services to diverse communities.
An Open Letter of Support to Our Colleagues at Historically Black Colleges and Universities
The Worcester State University-Multicultural Programming Committee stands in solidarity with our colleagues at Historically Black Colleges and Universities (HCBUs).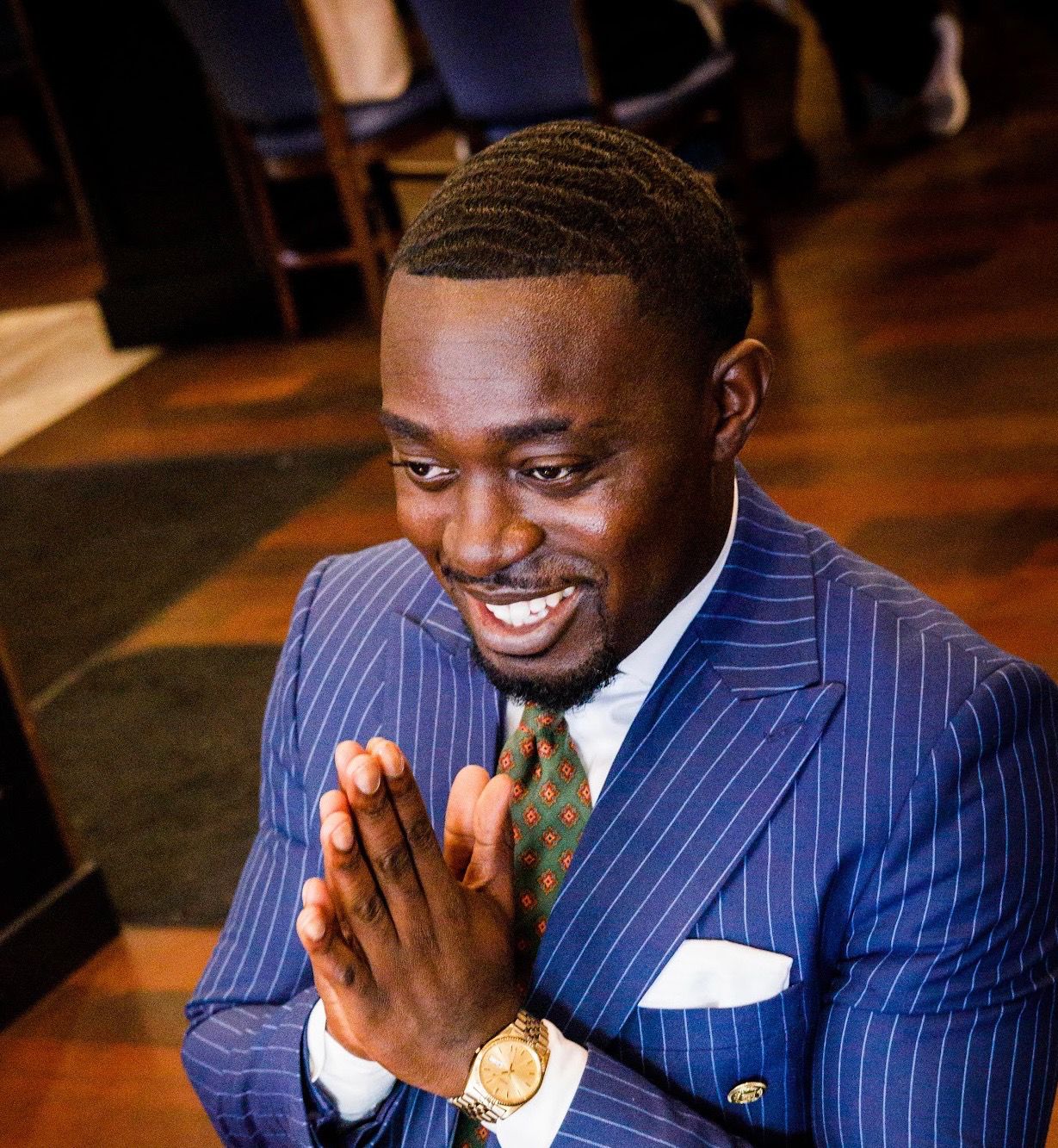 Manasseh Konadu
Class of 2019 Pre-Law Program Graduate

Manasseh Konadu will be Worcester State University's first student to graduate under the 3+3 articulation agreement with the UMASS Dartmouth School of Law. This 2019 AID alumni graduated this past May 2022 with his juris doctorate. He will be practicing law in the windy city of Chicago, IL. In 2019, over 67% of the graduating class pursued a postgraduate degree.
Contact Us
Multicultural Affairs Learning Resource Center
Suite L-136
MulticulturalAffairs@worcester.edu