IN THIS SECTION
Contact Us
OneCard
Shaughnessy Administration Building
Suite A-140
The Worcester State University OneCard is the official identification card for all Worcester State students & employees.
It is also a convenient, flexible way to purchase food and beverages, books, copies, printing, and other campus services. Your OneCard works like a debit card, and you can view your OneCard Transactions/Accounts anytime.
OneCard performs all these functions:
Identification card
Library card
Residence hall door access
On-campus purchases
Off-campus purchases
Payments
Student Accounts management
Online deposits
Student bookstore fund for book purchases
Discounts at participating local merchants—even after graduation
Printing on campus
OneCard Information
Replacing your OneCard

Please come to the OneCard office in the Administration Building. Note that the cost for a replacement is $25.00. Please deposit the $25.00 into your Common Fund before going to the OneCard office.

Getting Your First OneCard

You can get your first OneCard either remotely or in-person.

In Person
Please come to the OneCard office in the Administration Building.

Remotely
The OneCard office sends out emails inviting new students to apply for a OneCard prior to the beginning of the academic year. If you do not have the original email you can request another invitation by contacting the OneCard email.

To get your first OneCard, follow the steps below:

Photo Requirements

Your OneCard needs a recent color photo with a plain, neutral background (white, off-white, cream, light beige).

Face and hair should be clearly visible, with your face centered and facing forward. No hats, face coverings or masks.
Wear prescription glasses if you normally do so, but do not wear sunglasses. Your eyes should be clearly visible.
A natural smile or neutral facial expression is best.
Use good lighting.
Crop the photo from just above your head to your collarbone.
Save the photo in .jpg format.

Note: The OneCard office cannot accept a photo that does not meet the requirements.

How to Submit a Photo

Open the email invitation you received requesting you to upload your Photo. Follow the instructions.
Upload your photo, upload your state issued picture ID, and sign the Terms & Conditions.
Email the Terms & Conditions back to the OneCard office.
The OneCard office will email you with approval or next steps if your photo cannot be used.
Your OneCard will be mailed to the address we have on file within two weeks. Resident students receive their OneCard on move-in day.

Once your photo is submitted and approved, you cannot submit another photo. If you would like a new or different photo on your OneCard please visit the OneCard office, in the Administration Building to have a new photo taken. This is considered a replacement and will cost $25.00. Please deposit the $25.00 into your Common Fund before going to the OneCard office.

If you are having issues uploading your photo, please contact the OneCard office.

Students are required to sign the Program Agreement with Terms & Conditions – download, print and return the signed agreement to the OneCard office.

Even if you do not own a OneCard, you can make deposits for the benefit of someone who does. To make a deposit to a OneCard account as a guest, you must know the last name and student ID number of the OneCard holder exactly as it appears in our OneCard system. Once you enter this information, you will be able to make a deposit to the cardholder's Common Fund account using a valid credit card. These funds will be available on the recipient's card immediately.
Frequently Asked Questions
If you are a visitor on campus, you can purchase a Guest Card at the Student Accounts office (located on the first floor of the Shaughnessy Administration Building) or at one of the Card Management Center kiosks on campus (located in the Library, the Student Center, Wasylean Hall, Wellness Center, and Sheehan Hall). The fee for the Guest Card is $1. As soon as you purchase your Guest Card, you can add value at the point of purchase using cash or a credit card.

Only Visa and MasterCard are accepted.

You can replace broken, damaged, or lost cards for a $25 fee. If you need a replacement card, bring a valid alternative picture ID to the Student Accounts office during regular business hours. Your existing accounts and balances will carry over to your new OneCard.

You might damage your OneCard if you:

Mark or bend the card
Punch holes in the card
Scratch the magnetic strip
Pry open or scrape objects
Expose the card to magnets

If your relationship with Worcester State University ends (upon graduation or withdrawal, for example), balances greater than $25 are refundable by written request to the OneCard office. If, however, you have an outstanding balance with the university, your OneCard Common Funds will be used to pay that balance first. Any remaining OneCard funds will be refunded to you upon written request. A $25 processing fee will be deducted from your OneCard balance before your refund is calculated. For this reason, we encourage you to spend your OneCard balance on campus or at a local "Campus Cash" merchant if your balance is $25 or less. You will receive a refund check within 60 days of your written request.

Please note that your OneCard Common Funds carry over from year-to-year.

Your OneCard is valuable because it has cash value assigned to it from your Common Funds account and it costs $25 to replace. OneCards are not transferable. Unauthorized use of someone else's OneCard constitutes theft and is subject to disciplinary action.
Local "Campus Cash" Merchants
The "Campus Cash" program is a partnership between Worcester State University, Transact, and local merchants who have agreed to accept Worcester State University OneCard (Common Fund) as a form of payment.
If your local business is interested in joining the "Campus Cash" program to accept the Worcester State University OneCard, please contact Transact's account and program management at campuscashhelp@transactcampus.com or via https://www.acceptinglocations.com/newmerchant/.
Area merchants currently under contract to accept the Worcester State University OneCard include:
Central Pizza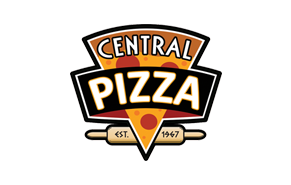 222 Chandler Street
Worcester, MA
508-752-9800
CVS Pharmacy (Store #657)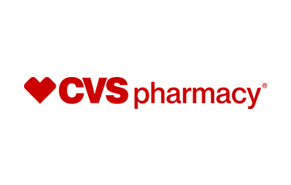 400 Park Avenue
Worcester, MA
508-792-3866
GrubHub Campus Dining
Perry's Tatnuck Deli
643 Chandler Street
Worcester, MA
508-373-2468
Contact Us
OneCard
Shaughnessy Administration Building
Suite A-140