Enhancing Your Latine/x Experience
---
IN THIS SECTION
Multicultural Affairs
Learning Resource Center
Suite L-136
MulticulturalAffairs@worcester.edu
Enhancing Your Latine/x Experience at Worcester State University is a collaboration between the World Languages Department and the Office of Multicultural Affairs to supports incoming first year and current Latine/x students with an opportunity to examine one's cultural identity, understand and navigate role as a university student, and enhance students' academic and social networking skills.
Students have the opportunity to gain between 6-12 credits towards a Minor/Major in Spanish.
Participation begins with the Spanish CLEP Bootcamp during the first week in August where students prepare for the Spanish CLEP Exam through 4 days of instruction from World Languages department faculty. Follow up in the Fall and Spring semesters classes are sequenced to include: WL First Year Seminar and SP 390: Spanish for Native Speakers.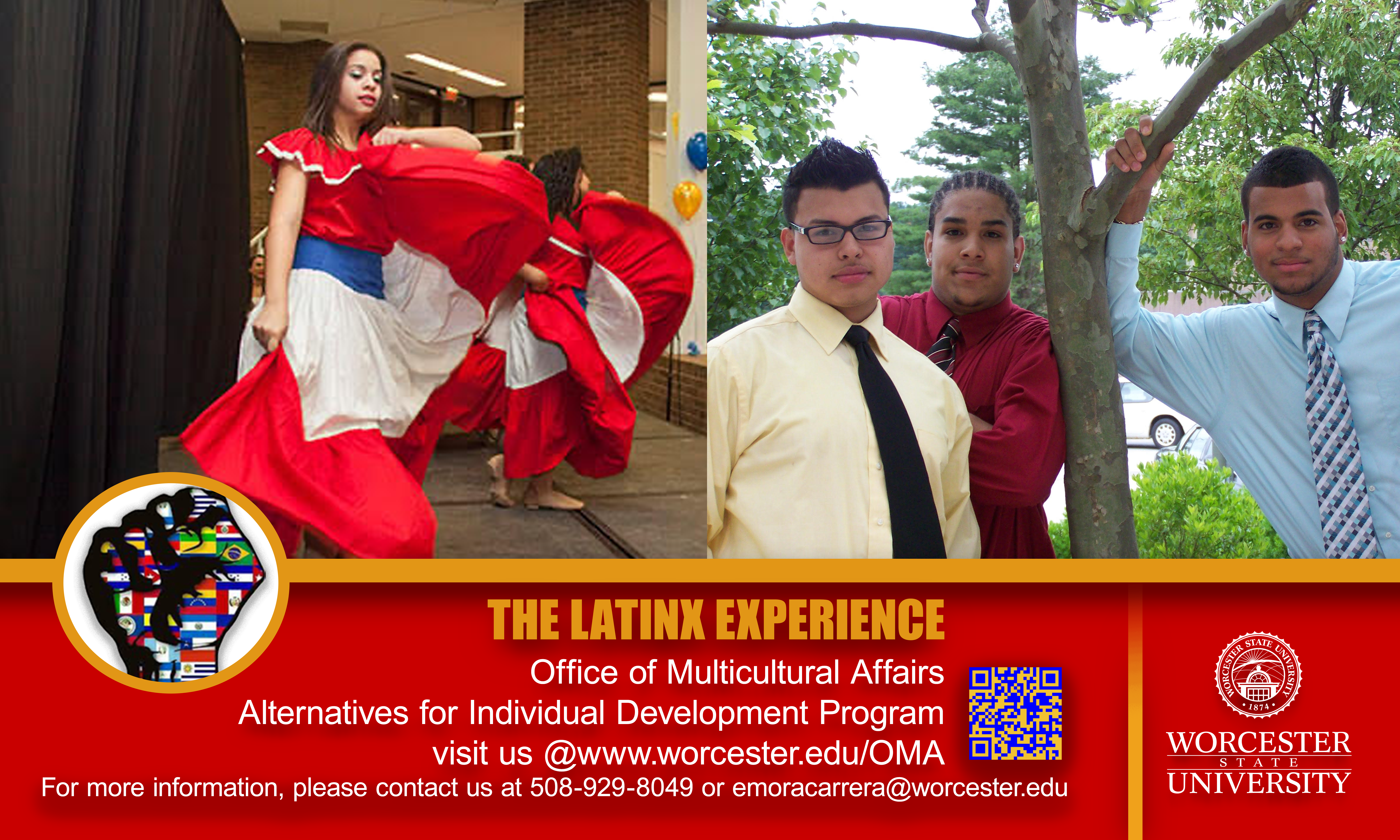 Latine/x Summer Experience
The A.I.D. Program is offering courses for incoming freshman who identify as Latine/x over the summer 2023.
For More Information
Support Services Include:
Academic Advising with World Languages Department faculty
Financial Advising
Cultural and Social Networking: Spanish Club and TWA (multicultural student organization)
Skills Development
For more information, please call us at (508) 929-8049 or email:
Professor Naida Saavedra, World Languages Department at nsaavedra@worcester.edu
Laxmi Bissoondial, Multicultural Affairs at lbissoondial@worcester.edu
Multicultural Affairs
Learning Resource Center
Suite L-136
MulticulturalAffairs@worcester.edu