Club Highlight | Asian Cultural "Boba" Club
Take some time to learn more about the Asian Cultural "Boba" Club at Worcester State!
Club Name: Asian Cultural "Boba" Club
Mission: The purpose of the organization is to break down cultural barriers and to create a welcoming and supportive environment for all Worcester State University students. To share various aspects of Asian culture and to enrich peers in a fun educational way through traditions, cuisine, language and more.
Club Meeting Time: Biweekly starting January 25, 5-6pm, Student Center Fallon Room
Contact information/Social Media: IG: @wsubobaclub, TikTok @wsubobaclub, email wsubobaclub@worcester.edu
Why should students get involved with your organization?
Students should get involved with Boba Club because it is a welcoming and safe environment for everyone to learn about Asian culture through cuisine, and fun activities. It is a place for everyone to get educated about how different and broad Asian culture is and break the stigma.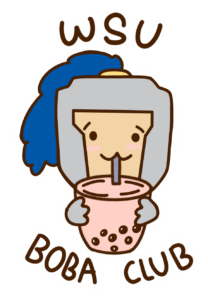 What types of events and/or programs do you do throughout the year?
We have our big annual Lunar New Year Celebration, in which we celebrate the new year in accordance with the Chinese calendar. Lunar New Year is scheduled for February 10, 2023, from 5-8pm in the May Street Building. Tickets are $3 for WSU students and $5 for guests and sold at the Student Center Information Desk. It will be catered through MINT Kitchen and Bar and feature fun activity stations, dance performances, and Lion Dancers. Previous events have also included a Korean Spicy Ramen Challenge and a Travel around Asia Event with ISA
What has been one of the biggest successes of this organization?
We value our members and focus a lot on our biweekly meetings. We want to make these meetings fun and something everyone can enjoy! We focus on specific parts of the Asian-American culture and come up with unique activities to showcase a specific part of Asia.
What do you think your organization brings to the students at Worcester State?
We bring together a large community of Asians that Worcester State University has and spread the beauty of the culture to everyone regardless of age, gender or race.
How can interested students join Dance Company?
Come to our meetings! You can also sign up at this form!
How can the campus community learn more about your programs and events?
Follow our social media @WSUBobaclub on Instagram and TikTok and email wsubobaclub@worcester.edu to sign up for our email listing.