IN THIS SECTION
Contact CityLab
Sullivan Academic Center
Office S-131
The Oral History Center in CityLab, Worcester State University
CityLab's Oral History Center will launch here on September 1, 2022, which coincides with the 50th anniversary of Urban Studies hiring its first professor, Dr. Vincent "Jake" Powers, for whom the CityLab Archives is named.
It will contain recordings and transcripts of a variety of interviews and lectures that span the department's history.  Of special interest will be a series of lectures given by Jake and community members as a 1978 class moved and the city to explore Worcester's deep immigrant roots at that time. (Interestingly, the weekly class was forced to take a 3-week hiatus in February 1978 — any long-time Worcester resident can likely tell you why.)
So, stop by in September to see what we have for you.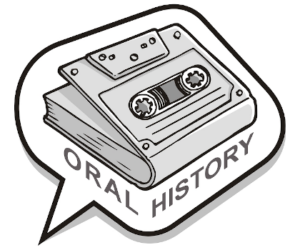 Contact CityLab
Sullivan Academic Center
Office S-131