IN THIS SECTION
Contact Sustainability
Modular Building
Room 113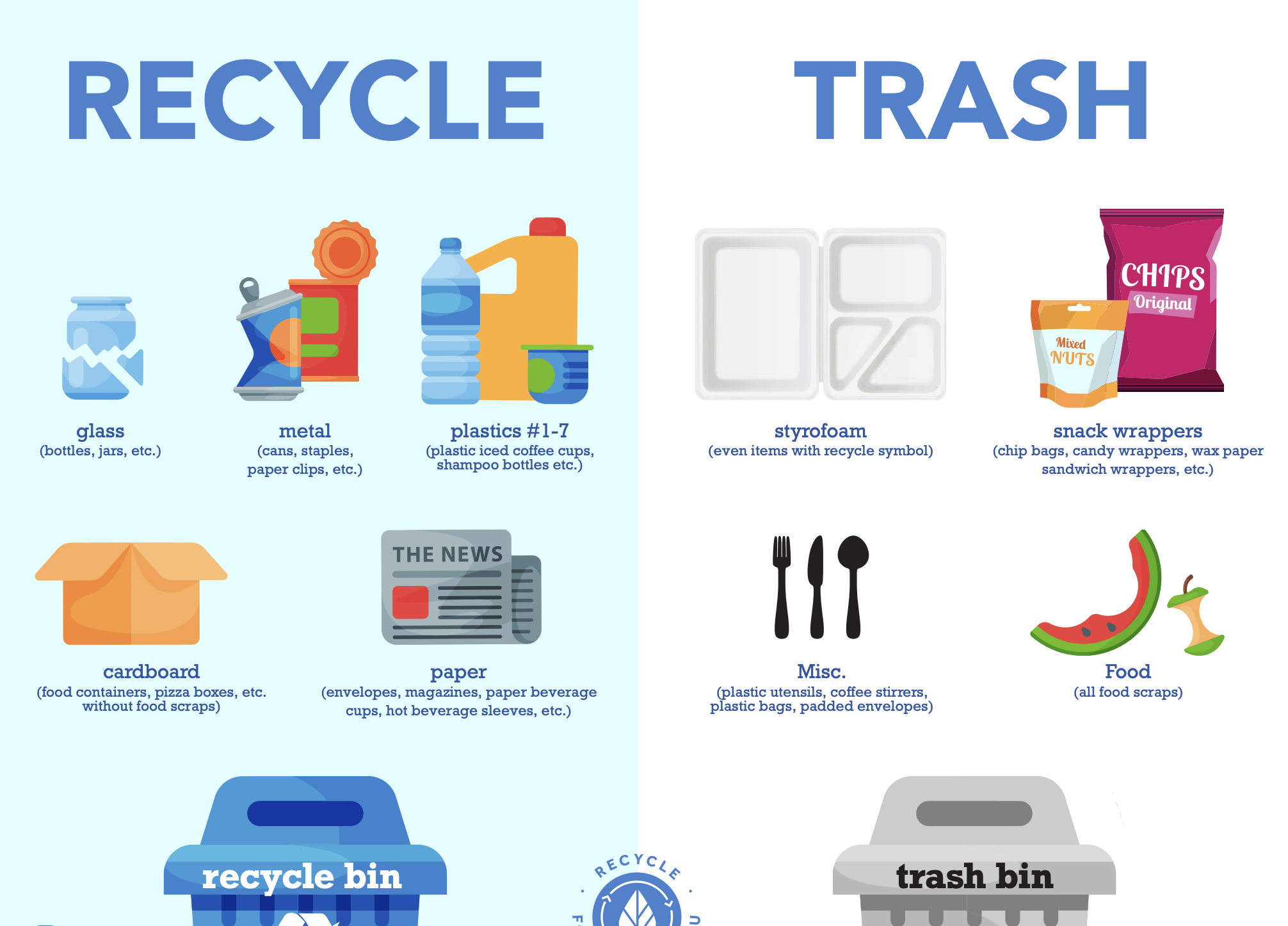 Single-Stream Recycling
Worcester State initiated a single-stream recycling program in 2006. Blue recycling bins are located in all classrooms, offices, hallways, and high-traffic areas. All recyclable materials can be put into the same bin.

Download our recycling infographic to help remember what can and cannot be recycled.
Download Recycling Infographic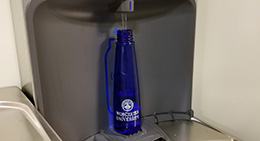 Hydration Stations
Hydration stations are bottle-filling stations that supplement traditional water bubblers around campus. Each campus building has at least one, and we also have installed them at the Sagamore Campus building.

They save our community money and reduce the use of plastic bottles as well as all the fossil fuel used to transport the water bottles to stores.
Back to Sustainability Grid
Princeton Review/Awards
Awards Won:
Princeton Review – on their Green Colleges list for 5 years and counting MassDOT /MassRf des Eco Awards for commitment to a more sustainable Massachusetts in 2015, 2016, 2017 and 2018
2015 Leading by Example Award from the Commonwealth of Massachusetts for outstanding energy and environmental efforts in the Higher Education category
2015 EPA Environmental Merit Award – National Food Recovery Challenge Award Winner for New England
Contact Sustainability
Modular Building
Room 113