Visit
---
Tour Worcester State in-person or with the self-guided virtual tour.
IN THIS SECTION
Contact Us
Undergraduate Admissions
Shaughnessy Administration Building
Suite A-248
Mailing Address
Undergraduate Admissions
Suite A-248
486 Chandler St.
Worcester, MA 01602
Discover Worcester State University.
Visiting campus is the best way to get to know Worcester State University. Whether you attend a campus tour and information session, drive through on a self-guided tour, or enjoy a virtual tour from the comfort of your living room, you will discover the very best that Worcester State has to offer.
Visiting Options
Explore what Worcester State has to offer by visiting in the way that best fits your schedule.
Experience Worcester State's beautiful, residential campus in-person by taking a student-led guided tour. When offered, an information session will help you learn more about academics, social life, and the admissions process. The University's student tour guides and staff are eager to show you around!

You are welcome to take a self-guided drive-thru tour of the residential campus. Worcester State's 58-acre campus is open and easy to navigate by car.

Following the main roadway through campus, you will be greeted with the modern architecture and historical sites that make Worcester State beautiful. Enter campus through the South Entrance where you can stop at the information kiosk near the Learning Resource Center to pick up admissions materials. An audio narration is available via Soundcloud. As a thank you for visiting, you can sign up to receive an undergraduate application fee waiver when you complete the drive-through tour!

If you are a senior in high school or a potential transfer student, you can request a one-on-one in-person or virtual meeting with Worcester State's admissions staff. Virtual meetings will take place over Zoom and can be used to answer all your questions, including if you are an admissible candidate, prepare preliminary transfer credit evaluations, and offer academic advice. To schedule an individual appointment with an admissions counselor, email the Admissions Office at admissions@worcester.edu or email your counselor directly.

Note: Admissions counselors will be traveling frequently during the months of September and October so appointments will be offered on a limited basis. Please contact your counselor directly to determine their availability.

Are you a teacher, school counselor or college program coordinator looking to arrange a group information session for your students? The Admissions Office offers virtual information sessions as well as on-campus information sessions with a campus tour by request for groups. The office can accommodate requests on Tuesdays, Wednesdays, and Fridays at 10am and 1pm. To initiate a request please fill out the Group Visit Request Form or email Chris Dooley at grouptours@worcester.edu for more information.

If you have not had a chance to visit campus, the Worcester State undergraduate admissions representatives schedule visits to high schools, attend many college fairs, and hold transfer-student information sessions at community colleges around Massachusetts and neighboring states throughout the year.

Here, you will get an overview of Worcester State and answers to any questions you may have about academic programs, student life, and residence halls.

Get directions to campus. You will find visitor parking spaces near the south entrance of the Shaughnessy Administration Building.
Walk the Residence Halls.
Take a tour of the four residence halls with students who live there. See the different room options, the facilities available, and the amazing views across campus.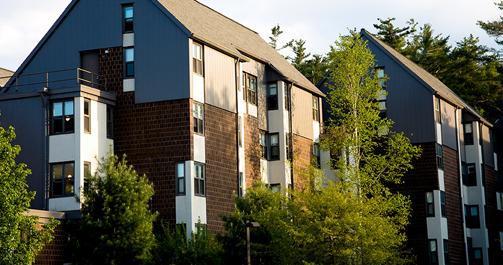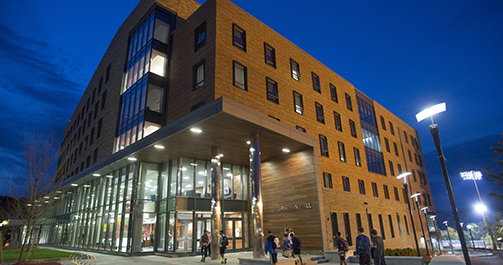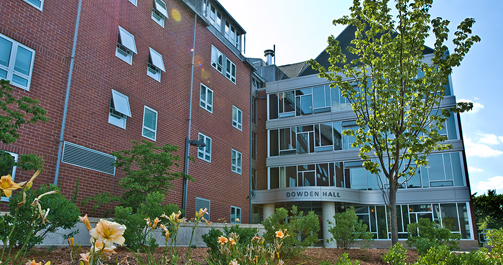 Become part of the Worcester State community!
Contact Us
Undergraduate Admissions
Shaughnessy Administration Building
Suite A-248
Mailing Address
Undergraduate Admissions
Suite A-248
486 Chandler St.
Worcester, MA 01602