IN THIS SECTION
Conatct Us
University Advancement
Shaughnessy Administration Building
Suite A-231

Giving Tuesday- November 30, 2021
Help our students reach their goals this academic year.
What is Giving Tuesday?
Giving Tuesday, or #GivingTuesday, takes place on the Tuesday after Thanksgiving. It is a global movement to create an international day of charitable giving at the beginning of the holiday season. Our goal is to inspire alumni to help support the amazing students and faculty at Worcester State University!
Why support Worcester State University?
Worcester State was founded on the premise that education transforms lives. When you support Worcester State, you join us in that important work.
Your gifts on Giving Tuesday – large and small – support student scholarships, underwrite student research, promote faculty development, purchase state-of-the-art equipment, expand academic programs, and upgrade learning facilities.
Support Worcester State and help transform the lives of our students, their families, and their communities through the far-reaching impact of higher education.
How Can I Help?
Give on November 30.
Post an #UnSelfie to social media and tag #GivingTuesday and #WooStateGives. An unselfie is a photo of yourself holding a sign that says why you give on Giving Tuesday.
Share the Giving Tuesday message with your friends and loved ones.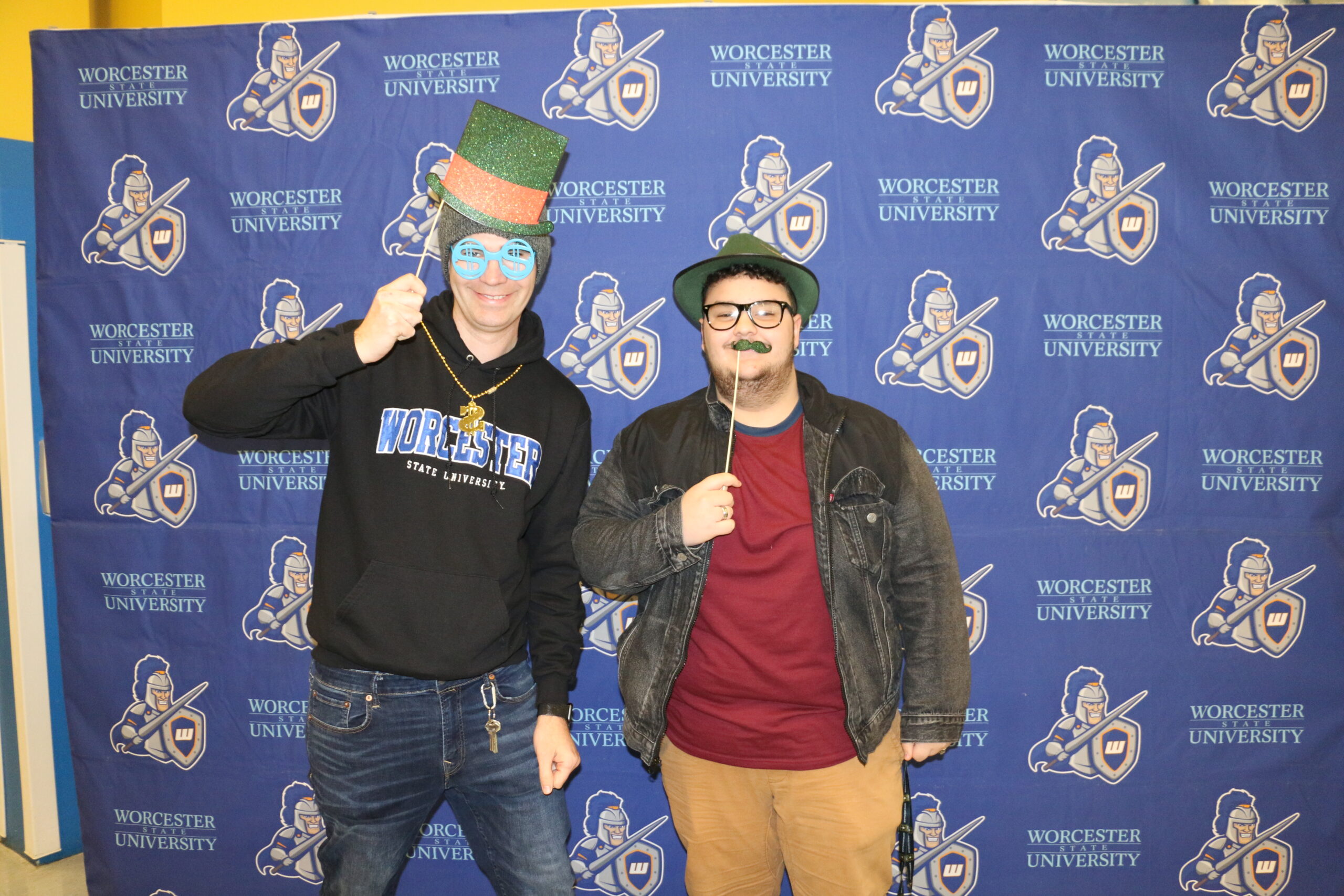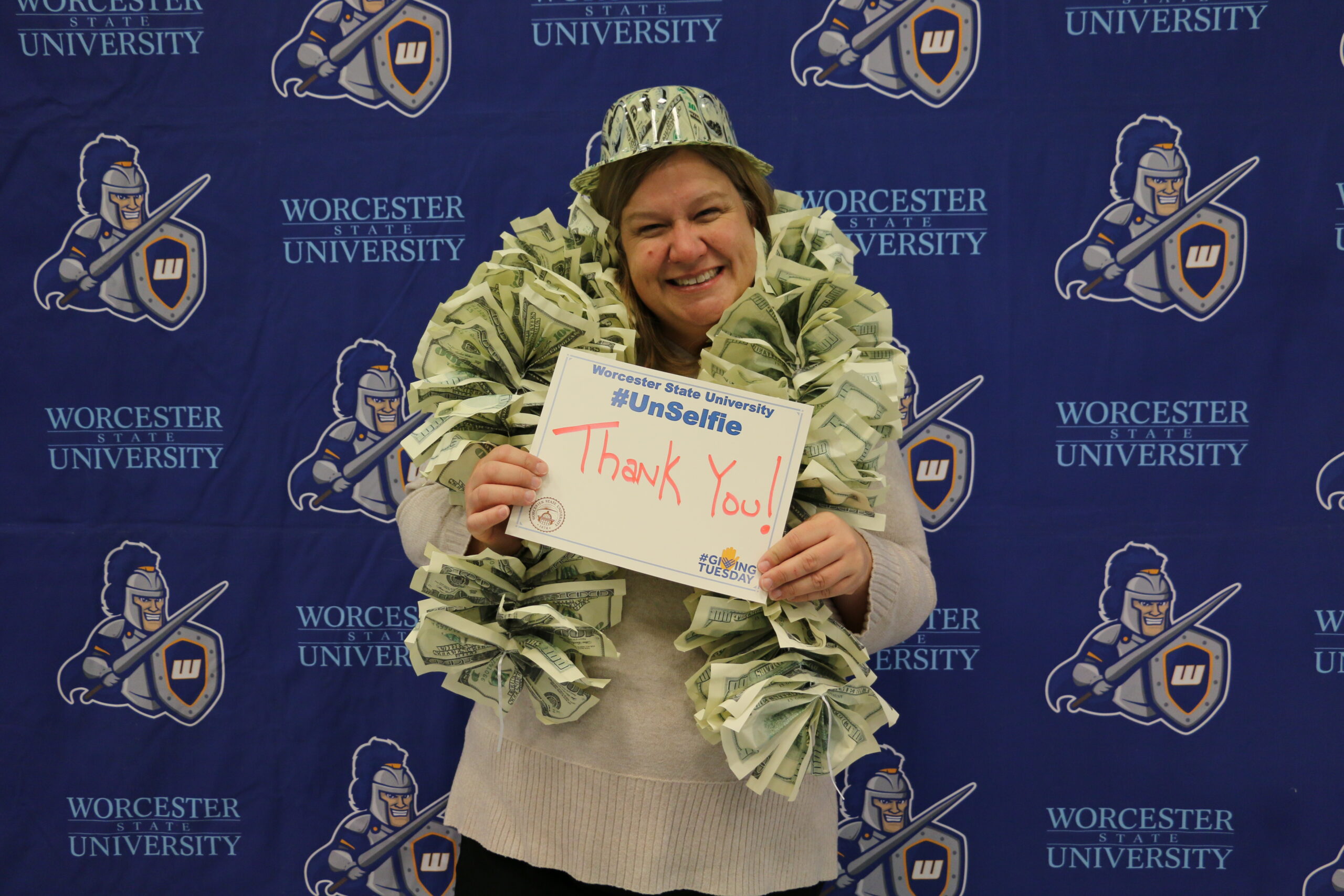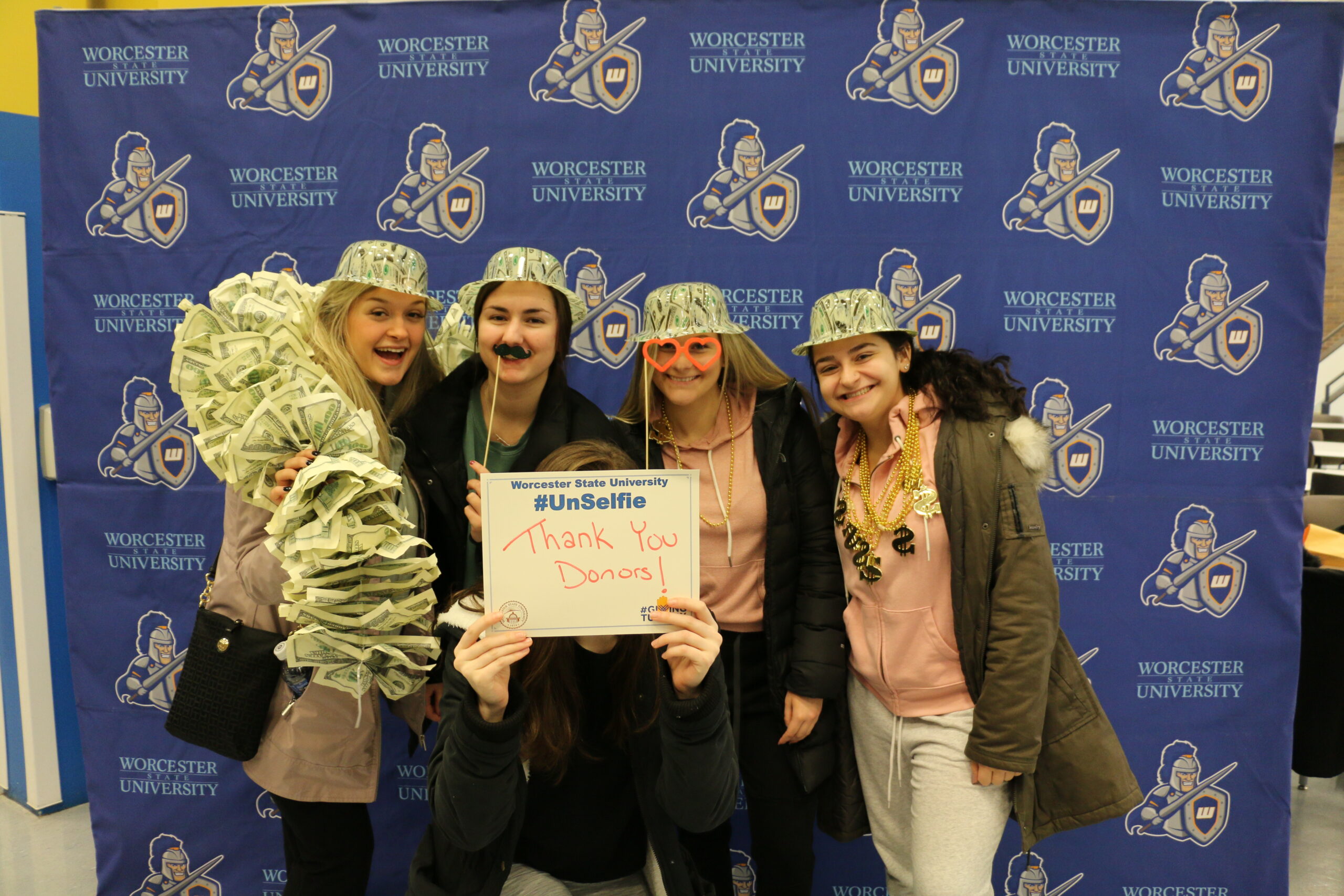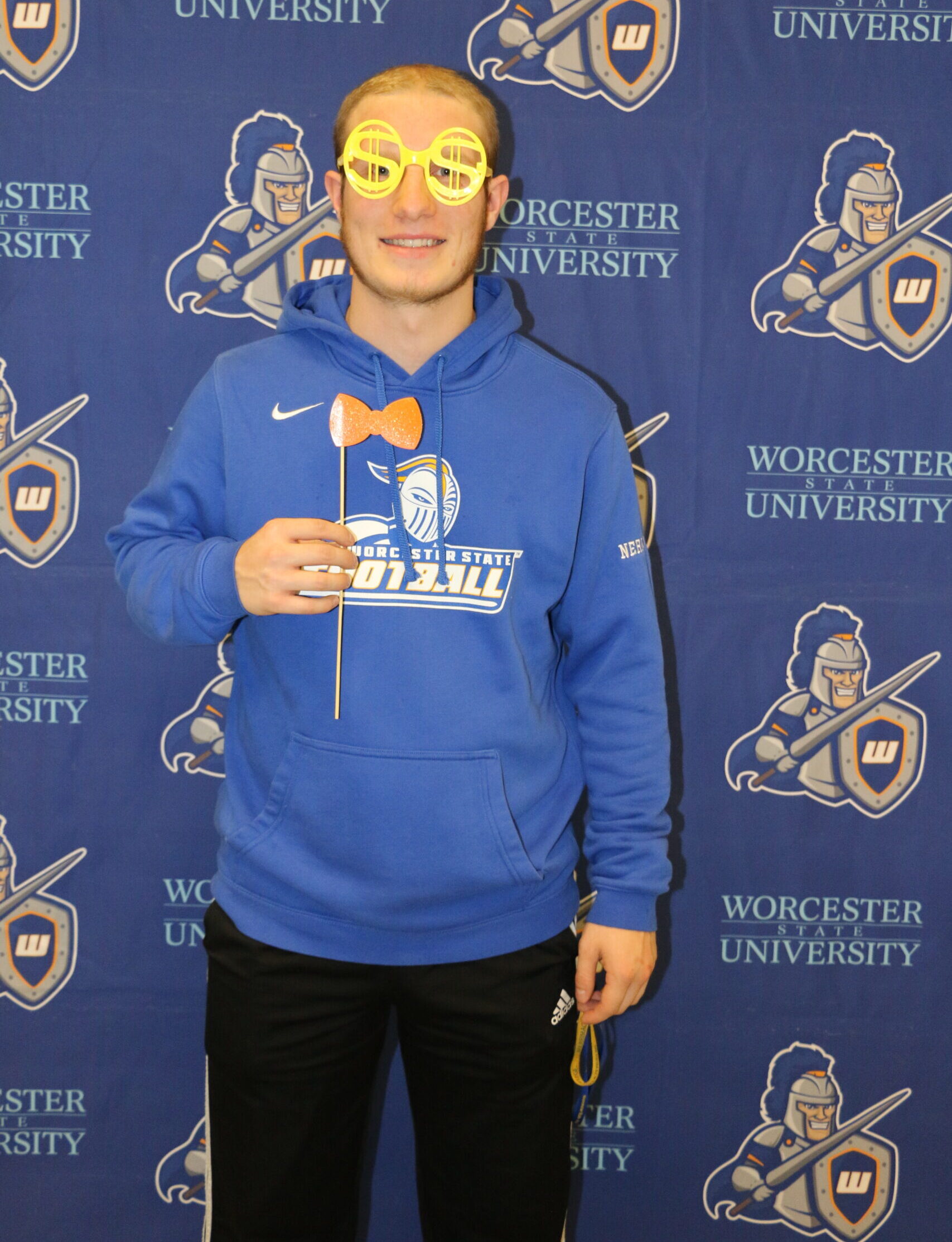 Drag to navigate
Conatct Us
University Advancement
Shaughnessy Administration Building
Suite A-231