IN THIS SECTION
Contact Biology
Ghosh Science & Technology Center
Suite ST-310
Biology Research Opportunities at Worcester State
At Worcester State University, we understand that the best learning includes doing. That's why we offer you the opportunity to hone your scientific skills and techniques by working on faculty-led undergraduate research exploring topics like anti-microbial and anti-parasitic drug development, animal and plant diversity in Worcester County, application of virtual reality to studies of human perception, and genes involved in frog development. We also promote independent internships with local biological and biotechnology organizations as well as interdisciplinary research with other Worcester State departments in the fields of chemistry, computer science, mathematics, environmental sciences, and psychology.
Collaborating with your professors on research projects will reinforce laboratory learning and expose you to best research practices. Many of our students have co-authored papers in academic journals and presented their research at local and national academic and scientific conferences.
Biology Research Presentations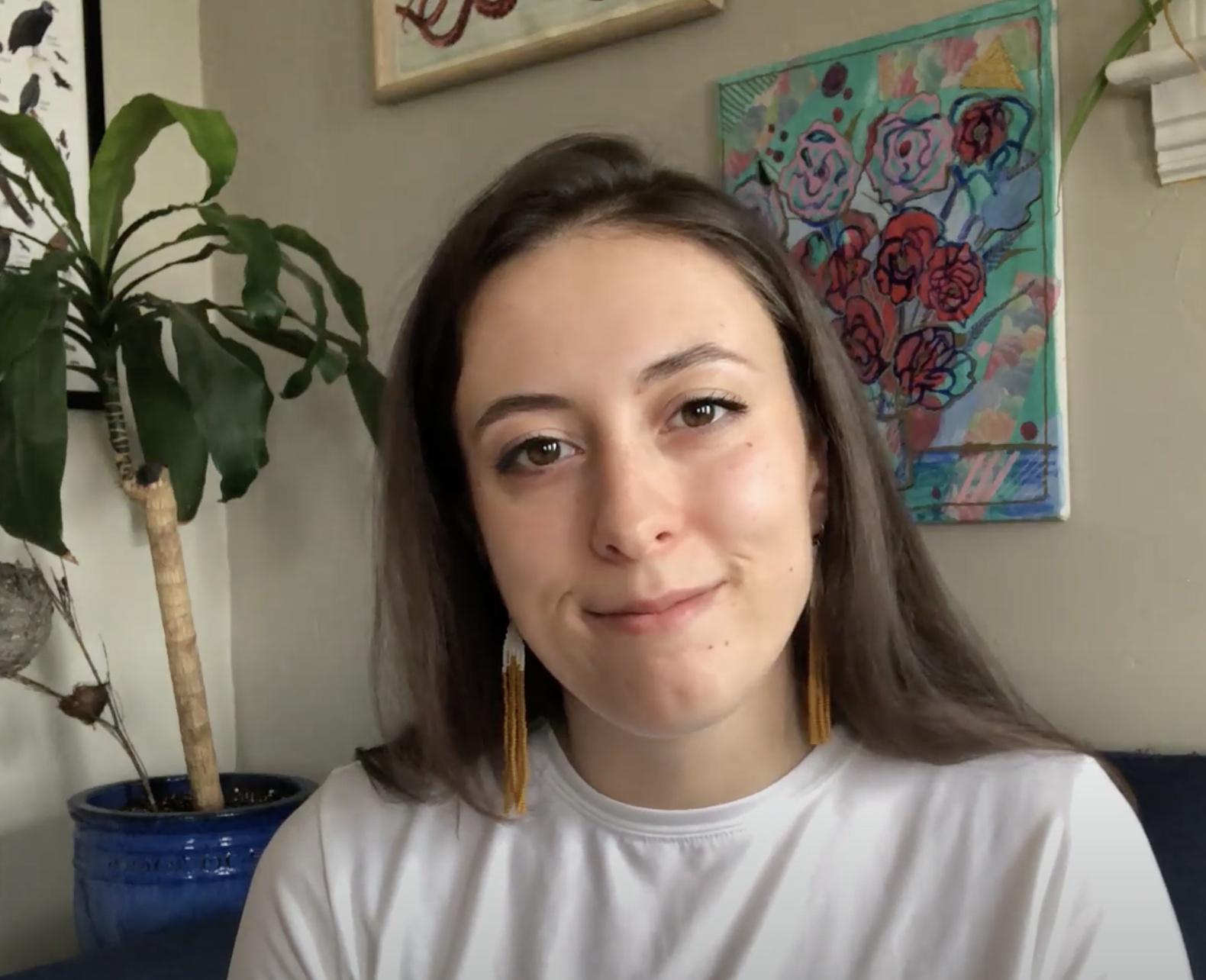 "I was fortunate enough to travel to the Ecuadorian Amazon with a professor for a research expedition to collect and work with Opiliones–you might know them as daddy long legs."
— Gloria Liseno, Biology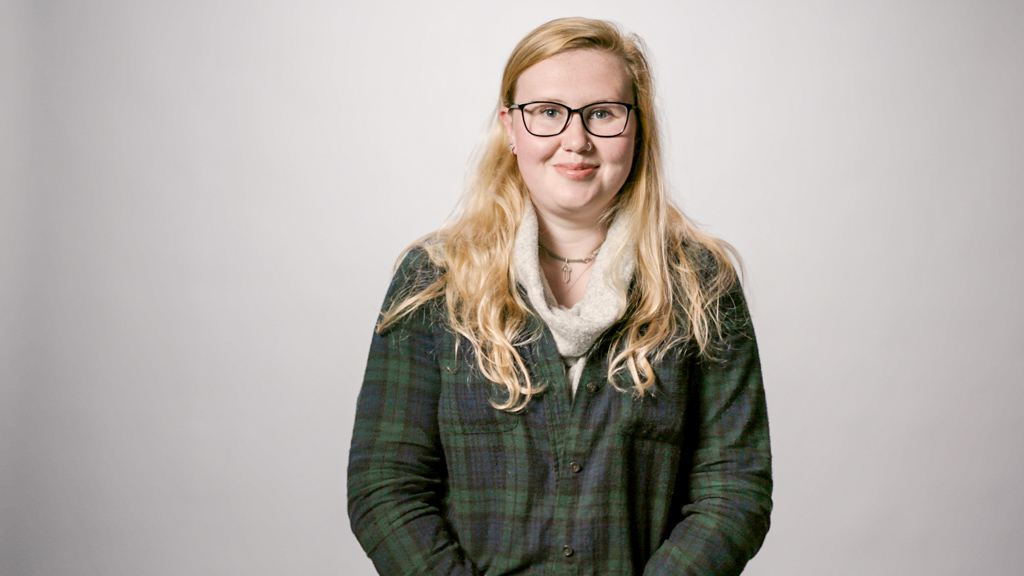 "Working closely alongside one of my professors, I was able to complete an independent study on tissue culture–which is really big in biotech. That research opportunity was a very big learning milestone for me."
— Tallia Annese, Biotechnology Graduate Student
Recent Biology Research at Worcester State
Biotic and Abiotic Factors' Impacts on Tree Growth
In this study we will look at the biotic and abiotic factors that impact tree growth: how they accelerate, decelerate, or completely stop tree growth from happening.
Faculty Advisor: Aleel Grennan, Ph.D.
Tree Growth Analysis by the Holden Rail Trail
After the deconstruction of the Central Massachusetts railroad, the route of the trail was restored into a popular walking trail. The age and type of trees were identified through bark analysis, dendrochronology, and diameter breast height.
Faculty Advisor: Aleel Grennan, Ph.D.
Evaluation of Mutualistic Interactions on Tree Growth in Holden, Massachusetts
Tree growth rate is a manifestation of the biotic/abiotic interactions in the environment in which the tree is existing. In our research, we aim to identify organisms involved in a mutualistic relationship with the trees in our study plot.
Faculty Advisor: Aleel Grennan, Ph.D.
Examination of Factors Required for Mitchella repens Germination
This study focuses on partridgeberry germination and what conditions were optimal for its success. This was achieved by exposing the berries to a variety of treatments simulating different abiotic and biotic factors. Our results suggest that a cold stratification and berry flesh removal were necessary for germination.
Faculty Advisor: Aleel Grennan, Ph.D.
Predicting Ecological Succession of Reforestation
To predict the ecological succession of a forest where trees were removed, multiple sites must be compared. We take our climatological data into account to predict how varying precipitation and temperature will affect the future generations of vegetation growth.
Faculty Advisor: Aleel Grennan, Ph.D.
Validating an Efficient Transformation Method to Identify Gene Function in Monocots
Understanding gene function provides us with key data needed to understand how organisms thrive in their environment. This project investigated methods to transform the C4 plants Zea mays and Setaria viridis.
Faculty Advisor: Aleel Grennan, Ph.D.
Biology News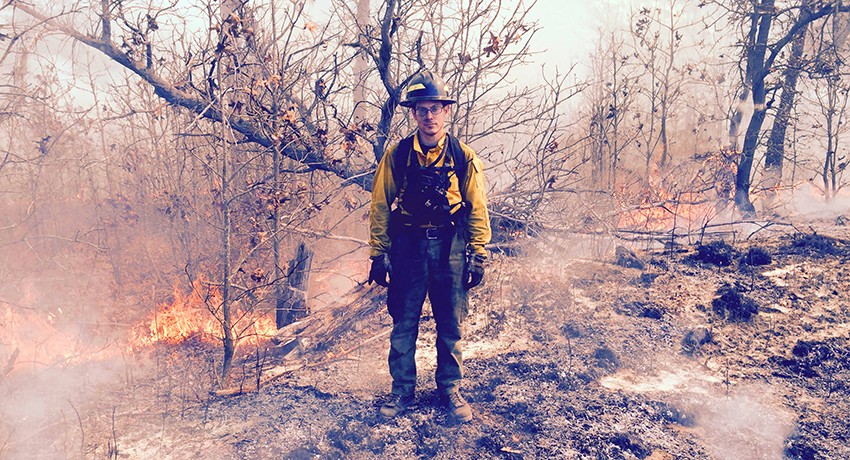 Biology Major Helps Fight Wildland Fires in the West
Biology major Jesse Caney might have the riskiest summer job of the Worcester State student body.  He's been on elite hotshot crews battling wildland fires in California, Utah, and Nevada–essential training for a career in fire ecology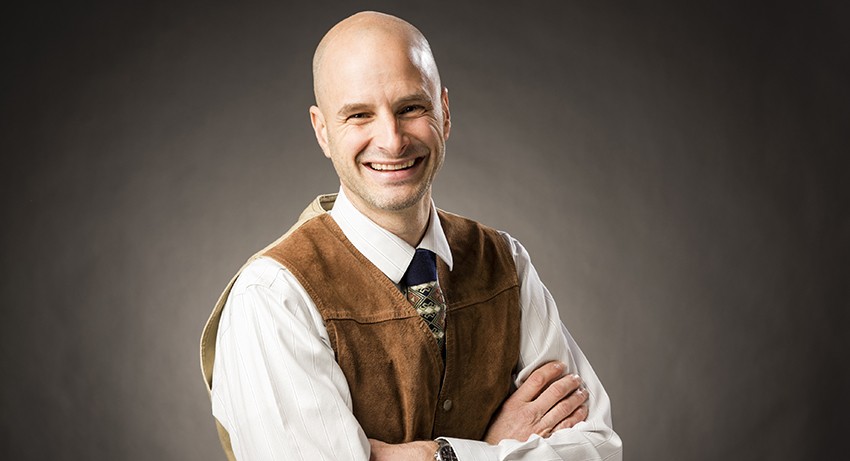 Barnard Publishes Journal Article with Molecular Biology Students
Daron C. Barnard (Biology), with Isaac Appiah, Michelle M. Giddens and the Molecular Biology class of 2009 have recently had a paper published in the journal G3: Genes|Genomes|Genetics as part of their Genomics Education Partnership
Faculty and CHIP Interns Attend American Society for Microbiology Meeting
Ellen Fynan (Biology) and their WSU-CHIP interns, Danielle Bavoux (Nursing) and Briana Vazquez (Health Sciences) attended the 50th Annual Region I Meeting of the American Society for Microbiology on October 20th and 21st.
Contact Biology
Ghosh Science & Technology Center
Suite ST-310