IN THIS SECTION
Contact Center for Study of Human Rights
Sullivan Academic Center
Suite S-323
wsuhumanrights@worcester.edu
Toward a better future.
At Worcester State University, the Dennis Brutus/Merrill Goldwyn Center for the Study of Human Rights is your source for awareness of human rights violations and other abuses that plague today's world. The center incorporates human rights issues into the Worcester State curriculum and provides resources for academic research.
Get involved with human-rights movements.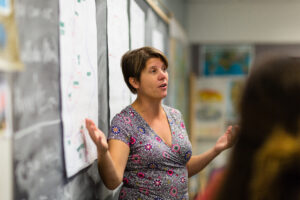 Student Chapter Involvement
Collaboration with the student chapter of Amnesty International has resulted in the development of programs, lectures, symposia, and other activities.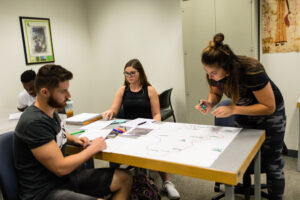 Crucial Sponsorships
Many of the center's events are co-sponsored by campus partners like the Urban Action Institute, Center for Global Studies, and the Multicultural Affairs Office.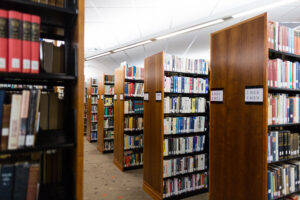 Accessible Collections
The center also maintains the Dennis Brutus Collection in the Worcester State Library, which gives researchers access to numerous manuscripts, letters, books, and other documents of this influential poet and anti-apartheid activist.
The history of the Dennis Brutus/Merrill Goldwyn Center for Study of Human Rights.
The Center for the Study of Human Rights was co-founded in 1982 by the late Worcester State Professor of English Merrill Goldwyn and Worcester resident Rev. Paul Ferrin with the goal of bringing a strong human rights program to Worcester State. Since then, the center has aimed to promote awareness about various human rights issues through curriculum development and through lectures, speakers, and symposia that address these issues.
Past speakers include Shirley Chisholm, Noam Chomsky, Howard Zinn, Eli Wiesel, Congressman James P. McGovern, Ariel Dacal Diaz, and Cynthia Enloe.
Contact Center for Study of Human Rights
Sullivan Academic Center
Suite S-323
wsuhumanrights@worcester.edu