Faculty Mentoring Communities
---
IN THIS SECTION
Contact the Center for Teaching & Learning
Sullivan Academic Center
Suite S-117
cteachlearn@worcester.edu
Who Is in Your Neighborhood? How might you be a conversational partner to a colleague? The CTL: Faculty Development Center facilitates a faculty mentoring community that extends connections beyond one's discipline. This initiative operates on the assumption that all faculty, regardless of status, have experiences and skills to offer one another.
Meet with a colleague to discuss:
teaching & learning strategies
research & scholarship
creative activity
work/life balance
community engagement & services
campus culture & leadership and much more!
Join our WSU mentoring community today. Below are resources for both seeking and offering to become a conversation partner.
We strongly encourage faculty to connect globally too. Worcester State is a proud member of the National Center for Faculty Development & Diversity (NCFDD). The NCFDD is a nationally-recognized, independent organization that provides online career development and mentoring resources for faculty, staff, graduate students, and post-docs. One specific NCFDD resource that WSU faculty rave about is their writing accountability program.
Are you willing to serve as a Mentor?

What is your superpower?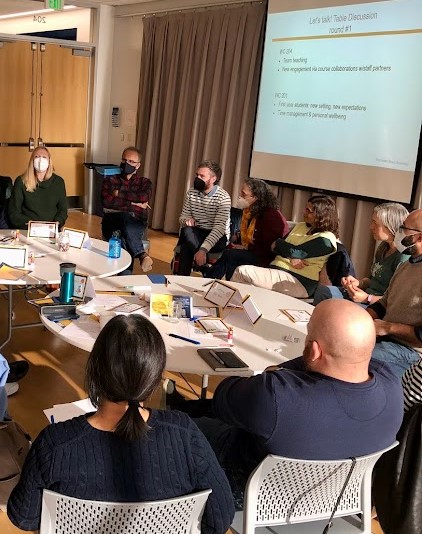 Are you looking for conversational partners?
Who is in your neighborhood? Topics might include active learning, digital pedagogy, trauma-informed pedagogy, work/life balance, leadership roles, and more. Click the following to view a list of mentors and topics for which they welcome conversation, just drop 'em an email and mention this directory. WSU credentials are needed.
View Our Mentoring Community
Contact the Center for Teaching & Learning
Sullivan Academic Center
Suite S-117
cteachlearn@worcester.edu