Graduate Outcomes
---
Be in demand with a degree from Worcester State.
IN THIS SECTION
Contact Us
Undergraduate Admissions
Shaughnessy Administration Building
Suite A-248
Mailing Address
Undergraduate Admissions
Suite A-248
486 Chandler St.
Worcester, MA 01602
Unlock the power of a Worcester State education.
A Worcester State University education prepares you for a wide range of professional and educational opportunities. From careers in health care, business, education, and more, to working on master's degrees at universities such as Rutgers, Syracuse, and WPI, Worcester State graduates are in demand in today's top fields.
According to the Class of 2022 Postgraduate Outcomes Report, the average annual salary in their first year of employment was $50,991.
Follow your passion with a degree from Worcester State.
Start your journey to graduation today!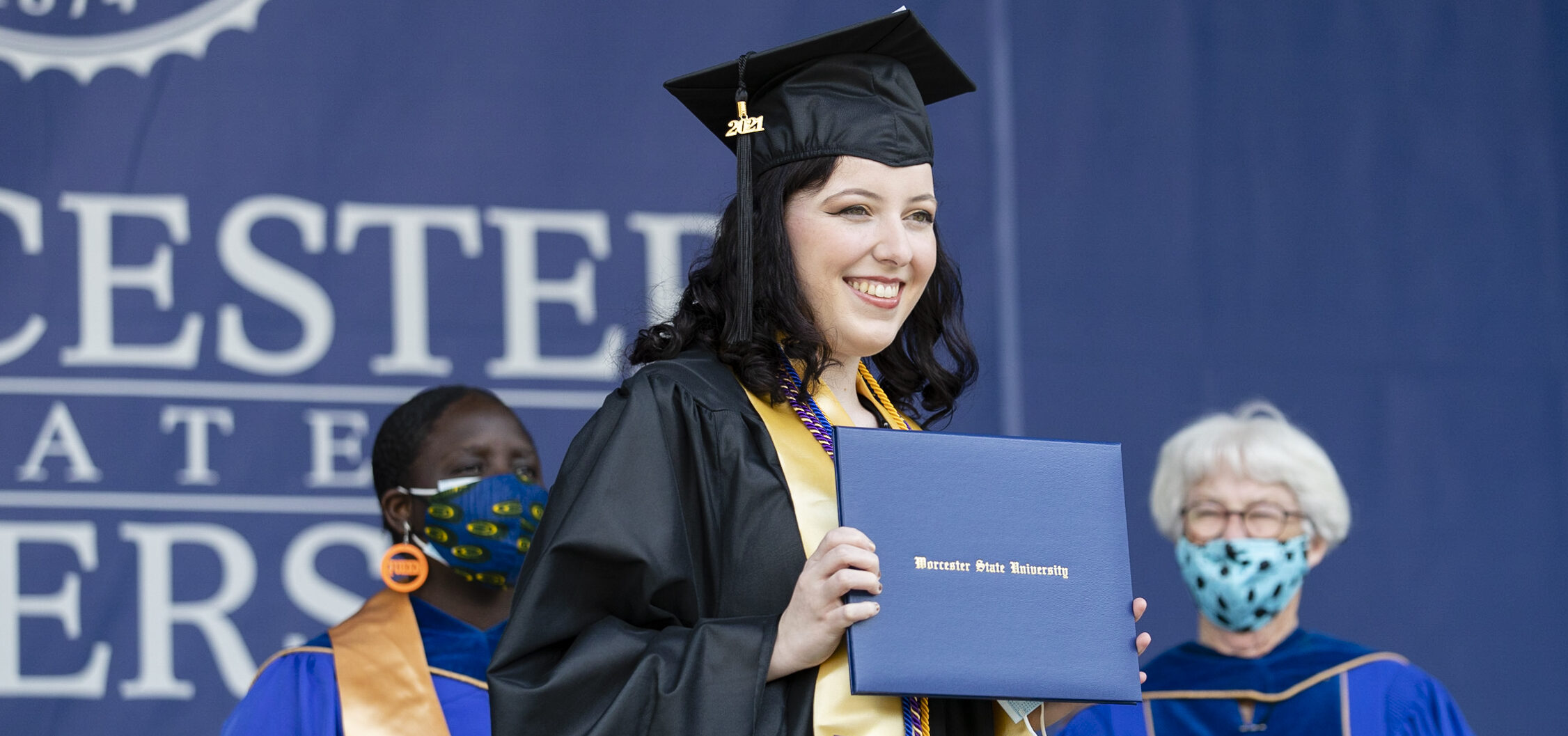 Contact Us
Undergraduate Admissions
Shaughnessy Administration Building
Suite A-248
Mailing Address
Undergraduate Admissions
Suite A-248
486 Chandler St.
Worcester, MA 01602