IN THIS SECTION
Prepare for a career teaching middle school students
Worcester State University offers the Initial Licensure Program in Middle School Education. Certain grade levels covered by licensure differ based on subject areas (see table below). For more information about licensure areas, please see an academic advisor from the Education Department.  The Massachusetts Test for Educator Licensure (MTEL) is embedded in the program at various stages and must be passed for completion of the program and licensure.
Fieldwork accompanies most education courses and is a necessary component of the program. Student pre-practicum experiences include a wide variety of field settings. Students attend different and varied schools in urban, rural, and suburban settings. They also vary their placements and grade levels in different school buildings within districts to insure a well rounded experience.
Check out the different education courses waiting for you at Worcester State!
ED-149 Introduction to the Teaching Profession Middle/Secondary School
This course will provide a basic understanding to the teaching aspects in middle and secondary classrooms. It will explore the Massachusetts Department of Educational Professional Standards for Teachers and give students a general orientation to the profession. Principles of the teaching/learning process and related skills will be addressed, in addition to observable behaviors in the classroom setting(s). Students will be required to do 5 fieldwork observation hours in an accredited middle/secondary school.
3 credits
ED-207 The Adolescent in Schools & Society
This course will investigate the educational, psychological, social and environmental factors related to adolescents in school settings.
3 credits
ED-251 Principles of Curriculum, Instruction, And Assessment in Middle and High School
Introduces lesson planning, literacy demands, curriculum development and assessment strategies at the middle and high school level. 10 hours of fieldwork.
3 credits
ED-270 Diversity & Multicultural Ed
Introduction to multicultural education, equity and social justice issues in education including a focus on race, ethnicity, languages, class, gender, gender identity, sexual orientation, and disabilities.
3 credits
ED-304 Best Practices for English Language Learners
Research-based grade level subject matter, instructional strategies, and performance assessments of English Language Learners are the focus of discussions and class projects.
3 credits
ED-352 Exceptionalities and Accommodating Diverse Learners in Middle Schools
Exploration of learning disabilities and other exceptionalities. Addresses strategies to differentiate middle school curriculum to meet student needs. 10 hours fieldwork.
3 credits
ED-354 Assessment, Adjustment to Practice, and Classroom Management in the Middle School
Explores classroom management and development and analysis of assessment strategies and data to inform secondary school teaching. 15 hours of fieldwork.
3 credits
ED-370 Methods and Materials in Science, Technology, Engineering, and Mathematics (STEM) At the Middle and Secondary Level
Teaching methods and advanced curriculum course for STEM fields including math, health, and the sciences. Taken concurrently with pre-practicum.
3 credits
ED-371 Methods and Materials in Humanities and Social Sciences At the Middle and Secondary Level
Teaching methods and advanced curriculum course for humanities fields, including English, World Language, and History/Political Science. Taken concurrently with pre-practicum.
3 credits
ED-382 Pre-practicum Experience in Middle School
Pre-practicum experience in the subject areas and at the level of the license which the candidate is pursuing. Taken concurrently with ED-370 or ED-371. 45 hours fieldwork.
1 credit
Meet Your Faculty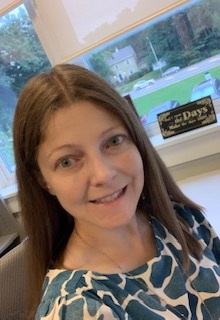 Kristine Camacho
Assistant Professor
I am currently an assistant professor in the School Psychology program at Worcester State. Prior to joining the faculty at WSU, I worked for 10 years as a school psychologist and special education coordinator in a public school setting. My research [...]