IN THIS SECTION
Prepare to make a difference in the lives of young children
The Early Childhood Education major will prepare you for the Massachusetts Department of Elementary and Secondary Education Initial License as a teacher of children in public school classrooms, PK through grade 2. The program of study is based on a broad liberal arts foundation and an integrated professional teacher preparation program. A course waiver process is available for transfer students where appropriate. Fieldwork accompanies most education courses and is a necessary component of the program. Student prepracticum experiences include a wide variety of field settings. Students attend different and varied schools in urban, rural, and suburban settings. They also vary their placements and grade levels in different school buildings within districts to ensure a well rounded experience.
Preparation for the Massachusetts Test for Educator Licensure (MTEL) is embedded in the program at various stages and must be passed to obtain the initial license.
WHAT YOU WILL DO
Learn about the developmental process of young children
Understand the principles of education
Develop curriculum
Present lessons in various subject areas to students
Engage in fieldwork
Prepare for certification as a lead teacher through the Department of Education
Check out the different education courses waiting for you at Worcester State!
ED-150 Introduction to the Teaching Profession
Overview of the teaching profession, including an examination of a variety of grade levels (Birth-Grade 12), learning environments, equity issues and school management and organization. Developmental domains of learning will be introduced. Students will engage in lesson planning, observational techniques and collaboration. 5 hours of fieldwork or experiential learning.
ED-160 Early Childhood Education Today
Exploration of early childhood education emphasizing developmentally appropriate creativities, motor skills. Discussion: families, community resources, play, integration of special needs. 5 hours of fieldwork.
3 credits
ED-206 Development and Learning of Typical and Atypical Children Birth to Age 8
Analysis of children's learning, focusing on special education, typical and atypical conditions for learning from birth through age eight.
3 credits
ED-211 Integrating Science, Social Studies and the Fine Arts in Early Childhood Curriculum
Designing and evaluating multi-disciplinary curricula for all children; materials, organizing environments, regulations, learning theories, evaluation of children's learning and development. 10 hours of fieldwork.
3 credits
ED-214 Emergent Literacy
Early literacy skills, content and approaches include construction of meaning with written and spoken language, written language forms and functions, letter-sound relationship, phonemic awareness, vocabulary development and assessment. Methods of teaching second language are included. 10 hours of fieldwork.
3 credits
ED-304 Best Practices for English Language Learners
Research-based grade level subject matter, instructional strategies, and performance assessments of English Language Learners are the focus of discussions and class projects.
3 credits
ED-307 ECE - Science
Thematically taught developmentally appropriate activities linked to State Science Frameworks (Life, Physical, Earth/Space). Emphasizing hands-on inquiry and relevance to learners' experiences, and addressing diversity, authentic assessment, and use of technology. 10 hours of fieldwork.
3 credits
ED-308 ECE - Mathematics
Application of Piaget's ideas to early mathematical education. Other well-known psychologists' views concerning early mathematics instruction, with application. Field experience. 10 hours of fieldwork.
3 credits
ED-313 Practicum in Early Childhood Education: Preschool/Kindergarten
150 hour practicum in an NAEYC accredited preschool/kindergarten/licensed day care center. Students apply content, methods, and materials from college courses.
3 credits
ED-340 Language Arts & Literacy for the Primary Grades
Early literacy/language arts content, curriculum materials, and approaches including phonological awareness, phonics, vocabulary, fluency, comprehension, writing and assessment. 10 hours of fieldwork.
3 credits
ED-386 Assessment and Adjustment in Practice In Early Childhood Education
Development of skills to assess young children and identify special needs. Analyzing assessment data and adjusting practice to improve learning. 10 hours of fieldwork.
3 credits
ED-400 Inclusive Early Childhood Education: Preschool Through Grade 2
Special education law and procedures, modification of programs for English language learners, working with parents, and developing and implementing an anti-bias curriculum.
3 credits
ED-405 Classroom Management and Child Guidance Techniques
Guided analysis/application of principles for students completing a practicum in primary classrooms. Classroom management and guidance techniques.
3 credits
ED-430 Practicum in Early Childhood Education: Grade 1 or Grade 2
Semester-long 200-hour practicum in first or second grade. Planning, implementing, evaluating learning. Setting includes children with disabilities.
9 credits
Why Study Education at Worcester State?
Worcester State's nationally accredited Education program offers enriching extracurriculars, holistic curriculum and hands-on, practical classroom experience in almost every class.
Hands-on student-teaching programs in local school districts
Practical experiences starting the first year in the program
Gamma Chi Chapter of Kappa Delta Pi Honors Society
Beta Mu Chapter of Alpha Upsilon Alpha Honors Society
International Phi Delta Kappa Alumni Honors Society
Extensive preparation for the Massachusetts Tests for Educator Licensure
National Association of School Psychologists (NASP) Accreditation
Department of Elementary and Secondary Education Approved Program
Association for Advance Quality of Educator Preparation (AAQEP) Accreditation
Early Childhood Education

Classroom Management and Child Guidance

Educator & Cultural Diversity

Assessment and Adjustment 

Family and Community Engagement

Science, Technology, Engineering, and Mathematics

Exceptionalities and Accommodating Diverse Learners

Children's Literature
Language Arts & Literacy

Social Studies and Multiculturalism

Children And Youth With Disabilities

History and Philosophy of Ed

Educational Psychology

Emergent Literacy

Integrating Science, Social Studies and the Fine Arts 

Typical and Atypical Children

Elementary Education
Middle School Education

Secondary Education

School Psychology

Moderate Disabilities

Teaching English as Second Language

Sheltered English Immersion 

Curriculum and Instruction

Leadership and Administration

The Teaching of Reading 
The mission of the WSU/WPS Professional Development Schools Partnerships is to uphold a learning community with the shared goals of improving and enriching the professional preparation of teacher candidates, providing ongoing professional development of teachers, enhancing faculty development, applying inquiry directed at the improvement of practice, and improving P-12 student achievement and learning.

Our Professional Development Schools (PDS) partnerships are collaborative endeavors between 8 elementary schools, 2 middle schools, and 2 high schools in Worcester, Massachusetts and Worcester State University. The stakeholders in the partnerships share a commitment to enhancing education and student achievement in the region through quality teacher education, in-service teacher training, shared inquiry, and innovative methodologies. Worcester State University established its first PDS partnership with Chandler Magnet School in 1995 and the partnerships have evolved and expanded to include 12 schools in the Worcester Public Schools. These partnerships were developed based on recommendations from the Holmes Group, a consortium of teacher preparation universities, in 1995 and now follow guidelines established by the National Association of Professional Development Schools.

Belmont Street Community School

Chandler Elementary Community School

Chandler Magnet School

Columbus Park Preparatory Academy

May Street School

Norrback Avenue School

Tatnuck Magnet School

Woodland Academy

Forest Grove Middle School

Dr. Arthur F. Sullivan Middle School

South High Community School

North High School
See the diverse career paths that a degree in Education can prepare you for
Explore a wide range of rewarding professional opportunities with your Education degree from Worcester State.
Daycare Center Administrator
Special Education Teachers
English as a Second Language Teacher
Meet Your Faculty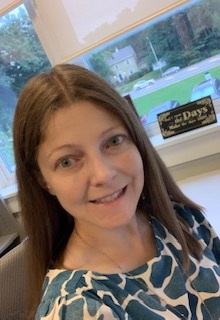 Kristine Camacho
Assistant Professor
I am currently an assistant professor in the School Psychology program at Worcester State. Prior to joining the faculty at WSU, I worked for 10 years as a school psychologist and special education coordinator in a public school setting. My research [...]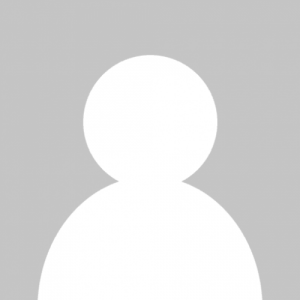 Susan Monaghan
Assistant Professor
As an educator, I believe in connecting theory and practice. I believe anyone can learn anything, given the right support and opportunity. I strive to teach in a way that engages future teachers and provides them with examples of practices grounded [...]