Presidential Student Ambassadors
---
IN THIS SECTION
Contact the Presidential Student Ambassadors
Presidential Student Ambassadors
studentambassadors@worcester.edu
Mission Statement:
Presidential Student Ambassadors serve as representatives of Worcester State University, endorsing its ideals, enhancing its image, and enriching its community.
The role of the Presidential Student Ambassador is to:

Serve as student representatives of the University before a variety of important constituent groups as requested by the President.
Represent the University on- and off-campus and online positively, professionally and accurately at all times.
Represent and promote the Worcester State student body at special events both on- and off-campus.
Represent Worcester State in the surrounding community and actively participate in community-service projects.

The goals & responsibilities of Presidential Student Ambassadors are to:

Enhance the reputation of the University and present ideas and suggestions that will improve the campus for generations to come.
Attend social functions, provide tours with visiting dignitaries, and speak about student life and academic experiences.
Inform prospective students, parents, and visitors about Worcester State's mission, campus resources, and campus life.
Give campus visits credibility by being genuine and sincere with visitors. Make campus visitors feel welcome, comfortable, and well-informed.

Presidential Student Ambassadors are expected to:

Develop a connection with Worcester State to strengthen engagement as an alumnus or alumna
Attend mandatory bi-weekly meetings
Attend mandatory special on- and off-campus events
Lead campus tours
Demonstrate a willingness to learn historical and general interest information about the University
Show active campus involvement
Work as a team member and actively participate in all Ambassador events

Presidential Student Ambassador benefits include:

The opportunity to learn from, and work with, the Worcester State University President, Board of Trustees, Worcester State Foundation, and Alumni.
Networking with University and community leaders to enhance interpersonal and group communication, as well as professional and social skills.
Networking opportunities with distinguished alumni, donors and friends of the University.
Gaining confidence and HAVING FUN working with other talented student leaders.
Members will be provided with official Worcester State University attire for their personal use when representing the University.
Compensation. Participation should be viewed as an honor, but as this position is first and foremost a job, Student Ambassadors will be paid.
Developing a lifelong, rewarding and reciprocal relationship of service and giving with their alma mater.
Student Ambassadors will receive training in the following areas:

Professionalism
Etiquette
Leadership
Philanthropy
Public Relations
Worcester State history and current University priorities

Eligibility:

Students must:

Be currently enrolled in an undergraduate program at Worcester State
Maintain at least a 2.7 cumulative GPA
Have at least twelve (12) completed credits at Worcester State
Maintain good judicial and academic standings
Be available to start this program in the Fall of 2022, Full Academic Year Commitment 2022-2023

Responsibilities and expectations:

Mandatory Bi-Weekly Meetings
Attend all regularly scheduled bi-weekly meetings during the academic year which will be held at a time TBD. You are allowed one excused absence per semester, however you must notify the coordinator in advance. This does not include class schedule conflicts.

Attend all Mandatory Events
If you sign-up for an event, we expect you to be there on time and stay for the entire assigned shift. Leaving early or coming late for any reason other than class schedule will not be allowed.

Meet the Minimum Event Requirement per Month
Hours will vary depending on the time of year, and events can take place during evenings and weekends.

Respond to all E-Mail Communications!!

Be Part of the Team
Active participation in the group is expected. Our team will not function effectively without everyone's cooperation. You should always display a positive and cooperative attitude at all events and meetings.

Demonstrate Professionalism
Conduct all Ambassador business in a professional manner in-person and online. Wear Ambassador clothing and name tags to all events, unless otherwise specified by the coordinator.

Have a Favorable Semester Performance Review
Each Ambassador will meet with the staff coordinator at the end of each semester to review their performance.

Failure to adhere to these responsibilities and expectations will result in either a reduced semester salary or your termination from the program.

There are a few simple steps to follow to become a Presidential Student Ambassador. Please refer to the information below. Also, please review the Student Ambassador Description of Responsibilities before you submit your application.

Selection

Students seeking selection must meet the qualifications and submit a completed application.
Selection will be made by review of the applications and interview by a selection committee.
Selection will be made in the spring semester.

Application process

Begin the application process by filling out the Student Ambassador Application. Once you complete the online application, it will be emailed to the selection committee. You will receive an email within 48 business hours notifying you that your application has been received.

Applications are due March 1
Interviews will be March 4-12
Acceptance letters will be sent out April 1
Tentative first meeting will be in early May

Please provide the name of 2 faculty or staff members you would like to use as a reference, they should each submit a letter of recommendation. Letters of recommendation can be submitted via email to studentambassadors@worcester.edu or by interdepartmental mail to Nikki Kapurch in the President's Office. Letters of recommendation should answer the following questions:

How has this student displayed initiative?
What would you consider this student's key strengths?
Explain how this student is a team player.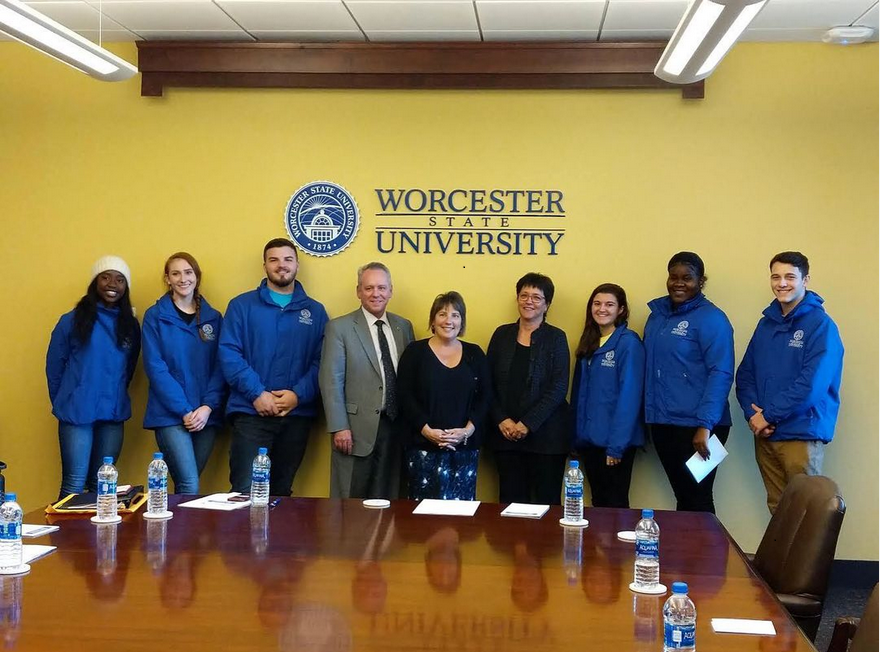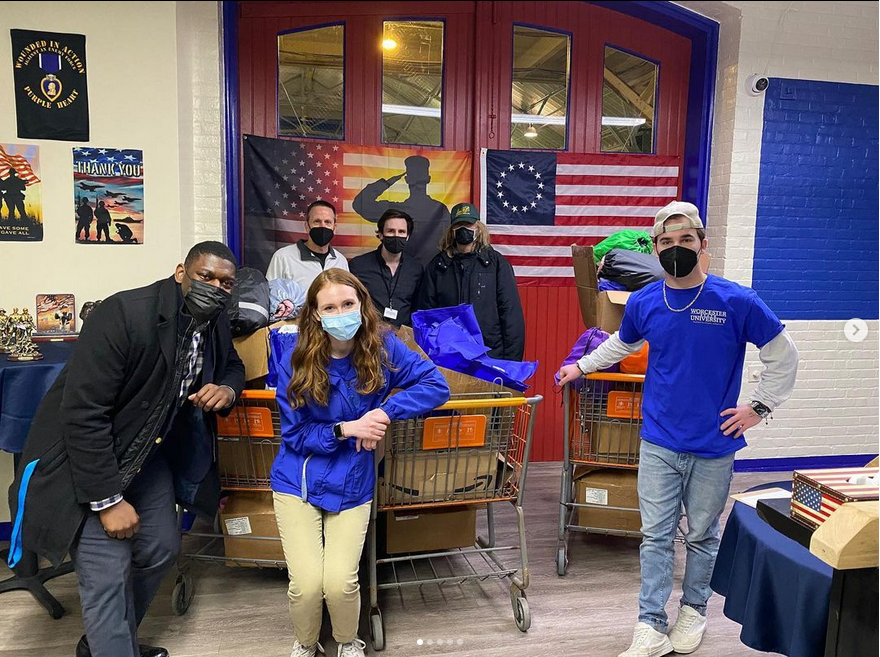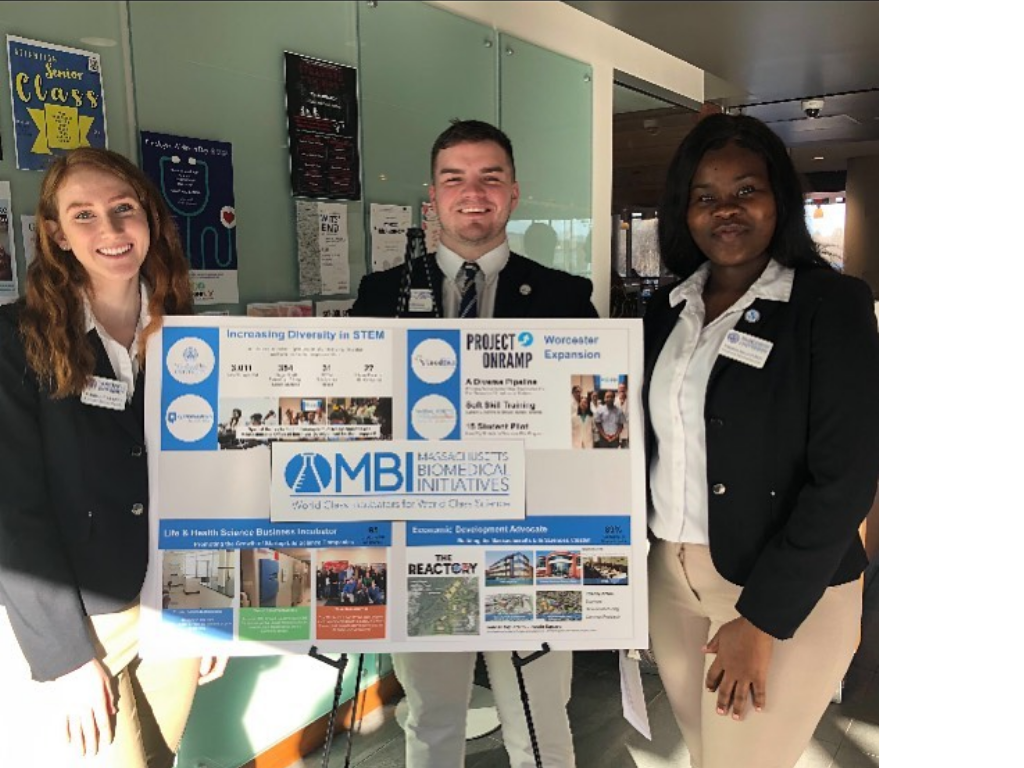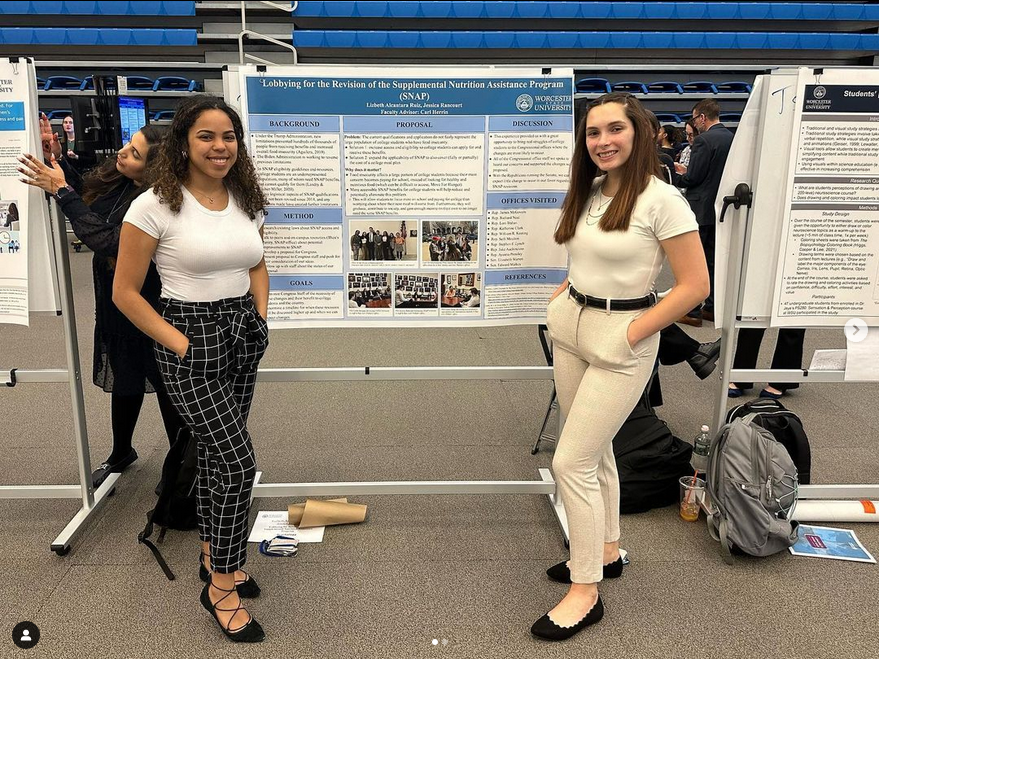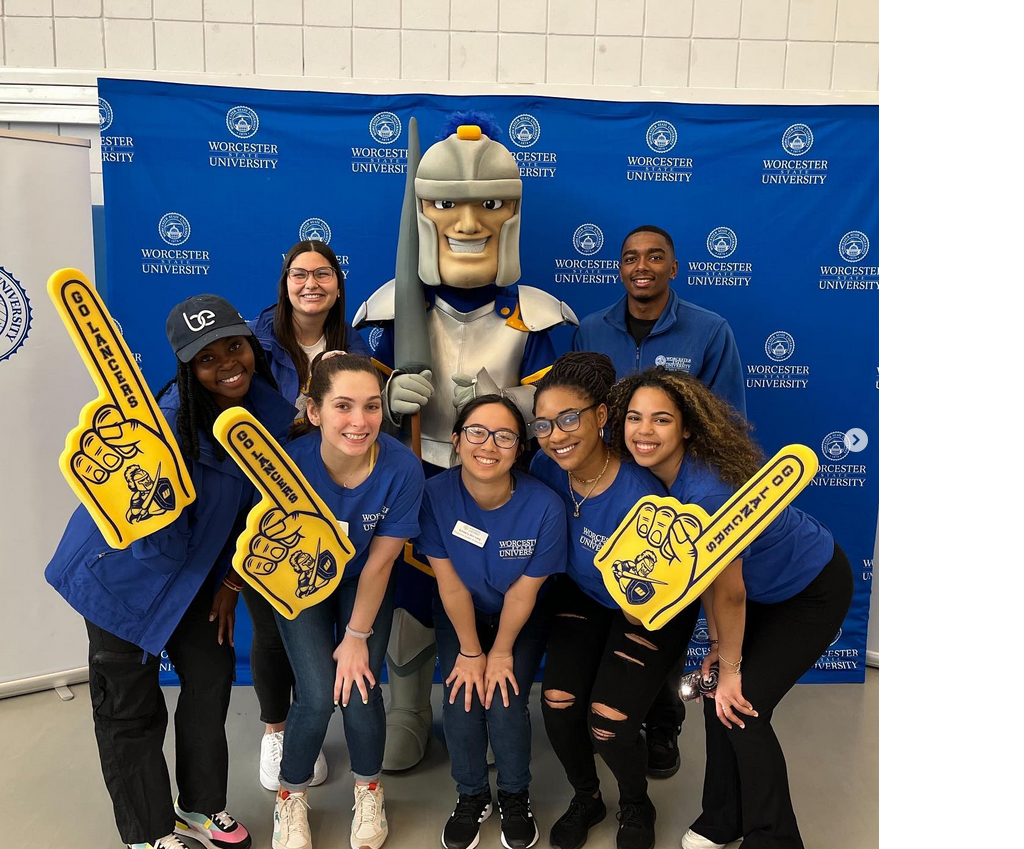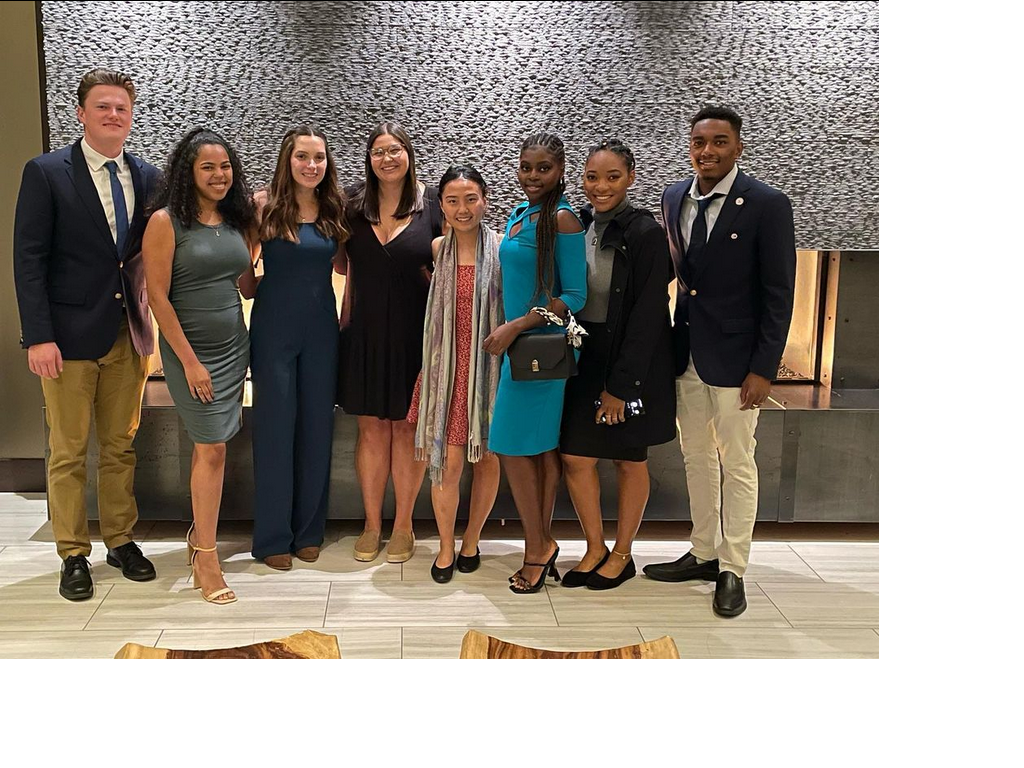 Drag to navigate
Contact the Presidential Student Ambassadors
Presidential Student Ambassadors
studentambassadors@worcester.edu