IN THIS SECTION
Contact Us
President's Office
Shaughnessy Administration Building
Suite A-255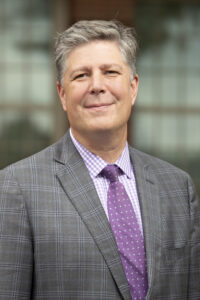 Barry M. Maloney, Worcester State University's 11th president, has served in this role since 2011. His straightforward charge—to put students first—means providing them an excellenteducation at an affordable price in a vibrant campus environment, one where students explore their intellectual passions and pursue their professional interests, while gaining transformative leadership experiences.
Barry M. Maloney's Curriculum Vitae
Under President Maloney, Worcester State University has significantly improved its graduation rate; doubled its fundraising and tripled its endowment; overhauled the physical campus; balanced annual campus budgets; increased grant support; doubled the diversity of its student body; and expanded outside-the-classroom learning opportunities for students. Maloney's Five Points of Action toward a More Inclusive Campus Climate, initiated in 2016, has resulted in gains in faculty diversity and better systems for addressing bias.  Due to sound fiscal management, the campus has kept tuition and mandatory to fees to just over $10,000 a year for commuting students.
Knowing that academic success correlates with deeper connections to the campus, Maloney ensured that construction of a new residence hall and Wellness Center moved forward. The 150,000-square-foot Sheehan Hall opened in 2014, adding 400 beds and bringing Worcester State undergraduate residential population to about 40%—roughly double what it was in 2000. When the $52.6 million, 101,000-square-foot Wellness Center opened in September 2016, it completed a 10-year, $200 million dollar investment in new and renovated facilities that have transformed the campus.
Under President Maloney's leadership, The Princeton Review has consistently named Worcester State University a "Best in the Northeast" and U.S. News & World Report has ranked WSU in its regional "top tier." Worcester State University has also launched new academic programs;was named to the President's Honor   Roll for Community Service; and was noted as one of the nation  most "environmentally responsible" campuses.
In 2019, Massachusetts Commissioner of Higher Education Carlos Santiago named Maloney to the statewide Equity Advisory Committee and Worcester Mayor Joseph Petty appointed Maloney to chair the Worcester Advisory Committee for Diversifying the Teacher Workforce.
President Maloney serves on governing boards of the Worcester Business Development Corporation, the Worcester Regional Research Bureau, the Worcester Regional Chamber of Commerce, St. Vincent Hospital, and the American Antiquarian Society and is a corporator for the Greater Worcester Community Foundation.
He has served as chair of both HECCMA, the consortium of 11 Central Massachusetts colleges,and of the State University Council of Presidents. Prior to joining Worcester State University, Maloney served for nearly 20 years at Westfield State University in a variety of positions, including twice as interim president.
A native of Springfield, Massachusetts, Maloney graduated from the University of Maine at Orono with a bachelor's degree in political science and public management, and a master's degree in public administration. Maloney is also a 2007 graduate of the Institute for Educational Management at Harvard Graduate School of Education.
Maloney, his wife Laura, and their children have lived across the street from the University since 2011.
Contact Us
President's Office
Shaughnessy Administration Building
Suite A-255